How COVID-19 Testing Demand Threw off Thermo Fisher's Acquisition of Qiagen
  By Aaron J. Dy, Ph.D., Senior Analyst and Donna Hochberg, Ph.D., Partner On March 3rd, Thermo Fisher Scientific ("Thermo Fisher") announced plans to acquire Qiagen for $11.5B, and by mid-July, th…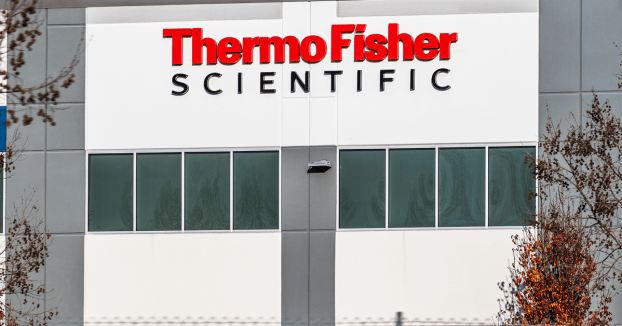 By Aaron J. Dy, Ph.D., Senior Analyst and Donna Hochberg, Ph.D., Partner
On March 3rd, Thermo Fisher Scientific ("Thermo Fisher") announced plans to acquire Qiagen for $11.5B, and by mid-July, the offer grew to $12.5B as COVID-19 increased demand for testing supplies that both companies offer. Then the deal fell apart as only 47% of Qiagen shares were tendered by the Aug. 10 deadline, well short of the two-thirds threshold required to complete the deal.
The potential for robust synergies on both sides of this acquisition remains. Thermo Fisher could still enhance both its clinical diagnostics and life science research tools (LST) positions, with growth opportunities across the Qiagen portfolio. The mystery lies in whether this deal will ever be resurrected and at what price. Here, we'll revisit the landscape that drove Thermo Fisher to move to acquire Qiagen in the first place, explore how the COVID-19 pandemic reshaped the terrain and valuation, and discuss the broader implications of the deal failure to move forward on diagnostics and LST more generally.
Qiagen Fit Thermo Fisher's Strategy of M&A in Diagnostics and Life Science Tools
Following the 2006 merger of Thermo Electron and Fisher Scientific to form Thermo Fisher, then CEO Marijn Dekkers said that they saw "tremendous opportunity out there to grow through acquisitions." Since then the company has pursued a growth strategy with over 50 acquisitions including a number of sizable deals. Since 2010, Thermo Fisher has announced eight deals of over $1B across the diagnostics and LST markets (see table below), and its total acquisitions executed in that time have added up to >$35B in disclosed value.
Thermo Fisher Acquisitions of More than $1B since 2010
Thermo Fisher has an outstanding record of cost and revenue synergy realization in which 3-year goals were met for both Life Technologies ($275MM) and FEI ($80MM), and its synergy goal is currently on track for the integration of Patheon ($120MM). The expected synergies for the Qiagen deal were $200MM, with $150MM in cost synergies and $50MM in revenue synergies, making it a deal that would continue to add material value for shareholders.
COVID-19 Drove Unprecedented Diagnostics Demand and Changed Qiagen Valuation
Financials of Initial March Acquisition Offer
Within weeks of the initial offer that valued Qiagen at $11.5B or a 23% premium to its stock at the time, confirmed COVID-19 cases were rapidly rising around the world. As the leading supplier of sample prep kits to extract nucleic acids, including viral RNA, Qiagen played a key role in providing supplies to enable the initial rapid testing responses. Qiagen had to dramatically ramp up production of RNA sample prep kits as testing labs were often limited by these supplies. Then on March 31st, Qiagen received emergency authorization for its own STATDx panel that tests for SARS-CoV-2 and a wide variety of other viral respiratory infections. This category of tests is critical to overall pandemic management and is only poised to grow in importance as the flu season approaches in the northern hemisphere.
Increased demand for molecular testing and RNA extraction pushed Qiagen's Q1 and Q2 revenues up 7% and 19% respectively compared to 2019. CEO Thierry Bernard noted "very significant demand for products used in COVID-19 testing." Investors took notice and hedge fund manager Davidson Kempner publicly urged Qiagen to seek a higher price—reportedly pushing for $13.4B—based on the COVID-19 boost in revenue.
With plenty of cash and COVID-19 tailwinds of its own, Thermo Fisher had the ability to raise its offer from $11.5B to $12.5B. However, Davidson Kempner felt the deal still undervalued Qiagen given the impacts of COVID-19 on the molecular diagnostics industry. The investment firm increased its stake in Qiagen from 3% to 8% and declined to tender its shares under the revised offer. Ultimately, investors like Davidson Kempner won the day as Qiagen will remain an independent company, at least for now.
COVID-19 Has Had Mixed Impacts on Valuations in Diagnostics and Life Science Tools
With molecular testing and vaccine bioproduction products in its portfolio, Thermo Fisher, like Qiagen, has had strong tailwinds during COVID-19. Thermo Fisher had their second commercial SARS-CoV-2 test authorized in the US and has supported several vaccine programs with its bioproduction tools and services. CEO Marc Casper stated that successful vaccine bioproduction will be a "meaningful tailwind" that ramps up through 2021-2022.
Thermo Fisher and Qiagen Product Portfolios Across Clinical Diagnostics and LST
Both Thermo Fisher and Qiagen are experiencing net tailwinds during COVID-19, but headwinds do exist for diagnostics and LST companies. Revenues fell for companies that have product portfolios with less relevance to COVID-19 efforts or more exposure to reductions in routine medical care and research lab activities.
Struggles for some companies during COVID-19 have led to lower valuations, and in turn, increased interest from investors looking for lower cost investments. The long-term fundamentals are still positive for many areas of diagnostics and life science that currently face challenges, so companies and investment firms with longer time horizons can find good value.
While companies with COVID-19 tailwinds have been slower in deal execution, companies with more headwinds have been a major part of rebounding deal activity as they need cash and provide cheaper targets for acquisitions. Both private equity firms and large strategic buyers have shown strong interest in the space, and deal activity has accelerated in Q3.
Quarterly M&A/IPO Activity in Diagnostics and Life Science Tools
Companies like Thermo Fisher with strong COVID-19 revenues are well-positioned to be major buyers going forward. In particular, its vaccine bioproduction tailwinds may provide more sustained growth than current boosts to diagnostics revenues since the introduction of a successful vaccine would reduce testing demand.
It's not hard to imagine a scenario in one to two years in which it could even make sense to revisit a new version of the failed Thermo Fisher-Qiagen deal.
About Author