India, the Generic Manufacturing Powerhouse, Biosimilar Next?
By Eric Woo, Analyst; Andrew Briggs, Director; Gary Cheng, Vice President Summary Indian biosimilar manufacturers entering developed markets historically have come across with headwinds by regulato…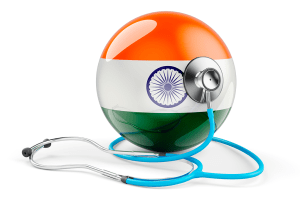 By Eric Woo, Analyst; Andrew Briggs, Director; Gary Cheng, Vice President

Summary
Indian biosimilar manufacturers entering developed markets historically have come across with headwinds by regulators flagging manufacturing concerns and the perception of lax Indian biosimilar regulations. Biocon has successfully launched its biosimilars in the US and EU markets and become a key player in this fast-growing market. We look forward to following how Biocon, upon its early success in biosimilar, will perform in non-oncology biosimilar areas, or whether it will venture into novel biologic development.
Background

India is now the largest exporter of generics in the world, accounting for 25% of the US generic market share in 2018 according to the Pharmaceuticals Export Promotion Council of India (Pharmexcil). As the global biopharmaceutical market increasingly shifts from small molecules to biologics, biosimilars are one of the sought-after modalities for India pharma like Intas, Zydus Cadila, etc.
The global biosimilar market was approximately $14B in 2020 and growing rapidly at a 5-year CAGR of 23%. In this fast-growing market, Western-based MNCs dominate the market with Celltrion as the go-to-name when it comes to Asian-based biosimilar manufacturers. However, Biocon Biologics, a Bengaluru-based subsidiary of the larger Biocon, has made strong in-roads into the club of the top-10 global biosimilar manufacturers by revenue (Figure 1).
The recent success of Biocon Biologics indicates that generic-manufacturing Indian pharmaceutical companies may be able to enter the fast-growing biologic market; however, there are still several hurdles to overcome. In this article, we discuss the historic barriers to Indian manufacturers entering into the biosimilar market, how Biocon has overcome most of these barriers, and illustrate some promising indicators of more success stories to come.
Figure 1: Top-10 Biosimilar Players by Global Revenue in 2020
Historic Barriers to Success 

Manufacturing Concerns Flagged by Regulatory Bodies: Due to the complexities of manufacturing biological products, Biocon received three Form 483s from the FDA and one non-compliance statement from French National Agency for Medicines and Health Products Safety (ANSM) regarding its biosimilar manufacturing plant in Bangalore. Eleven of the thirty-five findings from ANSM inspection were considered as major and related to cleaning validation, process validation, cross-contamination risks, etc. These inspection flags delayed Biocon from advancing its pegfilgrastim biosimilars to the US and European markets, where Biocon received CRL for its biosimilar and withdrew its pegfilgrastim biosimilar applications from the EMA in Aug 2017 (Figure 2). Similar red flags by regulatory bodies on Indian manufacturers, like Zydus Cadila, are on the radar as well. In addition to delaying the time to market, manufacturing quality concerns may prevent clinicians, patients, and other stakeholders from accepting Indian-manufactured biosimilars even after marketing authorization was approved.
Figure 2: Regulatory Inspection of Biocon's Biosimilar Manufacturing Plant in Bangalore, and Fulphila Regulatory Activities.
Perception of Loose Regulation on Biosimilars in India:  The domestic regulatory body, The Central Drugs Standard Control Organization (CDSCO) has historically been extremely lenient in approving biosimilars, with at least four annual biosimilar approvals since 2010 (Figure 3). However, CDSCO requirements for biosimilars may have served as a barrier to domestic manufacturers entering the global biosimilar market. There are concerns that misalignment between CDSCO and FDA/EMA on clinical trial requirements for biosimilars may also hinder domestic manufacturers from participating on a global scale. For example, CDSCO has very loose requirements on what types of comparative studies are required. In fact, the drug Actorise (a Darbepoetin alfa biosimilar) was approved in 2014 when its comparative phase III clinical study used a molecularly different product (erythropoietin alfa) as a comparator. Another similar case is Wockhard's pegfilgrastim biosimilar approved in 2015. Although CDSCO revised its biosimilar guideline in 2016, there is no explicit requirement of using molecularly identical product be the reference comparator. It is also unclear how the guideline will be strictly implemented, and the perception of low-quality clinical science still taints the domestic industry.
Figure 3: CDSCO-Approved Biosimilars across Years
How has Biocon Overcome the Initial Hurdles?

Strategic Partnership with Mylan
Biocon formed its strategic collaboration on biosimilar development in Jun 2009 with Mylan, which paid Biocon with $18MM upfront. In this collaboration, both parties will share development costs and Mylan will have exclusive commercialization rights in the developed markets, like US and Europe through a profit-sharing agreement with Biocon. Both parties brought highly complementary capabilities to the partnership that has contributed to its enduring success. Mylan brings its commercialization and regulatory affairs expertise in developed markets while Biocon offers its low-cost manufacturing capabilities.
Pivoting Away from Pursuing Domestic Marketing Authorizations to US/EU Regulatory Applications
Historically Biocon pursued domestic marketing authorization for its first products. In 2013, the CDSCO approved Biocon's trastuzumab biosimilar CANMab. However, the company expected low likelihood of achieving marketing approval by filing application for CANMab in the US in view of the more stringent regulation by the FDA. Since this time, Biocon has focused all biosimilar development for FDA/EMA requirements. As a result, through the partnership with Mylan, Biocon developed a new trastuzumab biosimilar (MYL-1401) that has since been approved by the FDA as Ogivri. For its regulatory filings of MYL-1401 in the EMA, despite its withdrawal in Aug 2017 due to manufacturing facility inspection, Mylan resubmitted its application in Nov 2017 and gain approval a year after.
Indicators of Future Success 
Growing Market Share in the US: Since consummating its partnership with Mylan, Biocon has launched three biosimilars in the US- Fulphila and Ogivri in oncology and Semglee as insulin treatment for diabetes. Fulphila was the first biosimilar entrant in the less crowded pegfilgrastim biosimilar market in the US in July 2018. Despite the manufacturing capacity constraint issue in early 2019, and Biocon has gained ~8% market share by volume as of Q4 2020 by offering step discounts to not only the pegfilgrastim the originator, Neulasta, and the main biosimilar competitor in Udenyca (Figure 4).
Figure 4: Fulphila (Biocon/Mylan), Pegfilgrastim Biosimilar Market Share and Net Price Change from 2018 to 2020.
Biocon's experience in the trastuzumab biosimilar market is more encouraging. Similarly, Biocon/Mylan offers the greatest discount as of Q4 2020 to both the branded Herceptin and other direct biosimilar competitors. Such pricing strategy has resulted into gradual market penetration and by the third quarter after launch, Ogivri claimed 8% of the entire market by volume (Figure 5).
Figure 5: Ogivri (Biocon/Mylan), Trastuzumab (IV) Biosimilar Market Share and Net Price Change from 2018 to 2020.
Unsurprisingly, average net price of both originators and biosimilars have generally dropped since the first biosimilar launch. Biosimilar manufacturers with greater buffer to lower price are more likely to maintain competitiveness. Biocon/Mylan so far has demonstrated its ability to mark its oncology biosimilars with the lowest price tags amongst others, which can be partly attributed to their lower manufacturing costs in India. In the long run, if Biocon and other Indian biosimilar manufacturers can exploit cost advantages in manufacturing, they will be better positioned in this fast-growing but competitive and gradually commoditized market.
Financing Activities from Recognized Investors: Due to the recent successes in biosimilar development Biocon intends to list Biocon Biologics on the Indian capital market in 2022-23. The success and ambition have certainly not gone unnoticed by investors. Since January 2020, Biocon Biologics raised over $300MM from both domestic and notable foreign investors, including Goldman Sachs and ADQ (Abu Dhabi sovereign fund). The most recent financing in January 2021, valued Biocon Biologics at a massive ~$4.2B. This type of investment from notable investors conveys confidence in Biocon, but also the ability for Indian-based manufacturers to compete in the global biosimilar market.
Conclusion and Outlook
Biocon's success has demonstrated how Indian biosimilar companies can compete in the US oncology biosimilar market. Overcoming regulatory and quality concerns and partnering with reputable NMCs with global commercial and regulatory capabilities have driven considerable investment that will propel Biocon even faster. Other Indian biosimilar manufacturers may take this as a blueprint, but it remains to be seen which other Indian biosimilar players will follow in Biocon's footsteps. There are also a few other trends that will be interesting to monitor as the Indian biosimilar market moves forward.
Biosimilars Outside of Oncology
Although oncology has been a natural area for early biosimilar development, there is considerable opportunity in other therapeutic areas like immunology and endocrinology/metabolism. Biocon has its recent FDA approval on Semglee (insulin glargine biosimilar), and Lupin, the Mumbai-based pharma, launched its etanercept biosimilar in Europe last year by partnering with Mylan. The companies' market shares in these indications with long treatment durations should reflect how price-competitive they can be against other ex-India biosimilar manufacturers.
Next Steps for Biocon: Specialized Biosimilar Players or Venture in Novel Biologic Development
Celltrion intends to reinvest their earnings to double down on biosimilar development and broaden its pipeline. From its disclosed presentations, majority of its pipelines are biosimilars and Celltrion aims to acquire more than one biosimilar approval annually by 2030. We look forward to seeing whether Biocon Biologics will utilize the recent influx of capital raised to broaden biosimilar pipeline or start to build a pipeline of novel biologics. Novel biologic origination innovation represents a new frontier for Biocon with additional challenges that requires separate competencies. However, if any Indian-based company is primed to enter novel biologic product development, it may be Biocon.
About Author