Tencent-Backed Wedoctor Is Going Public: What Are the Next Steps for Chinese Digital Health Companies?
By Andrew Chen, Analyst; Daniel Huang, Senior Analyst; Gary Cheng, Vice President Key Takeaways Digital health in China (i.e. "Internet Healthcare") continues to draw attention with WeDoctor's IPO …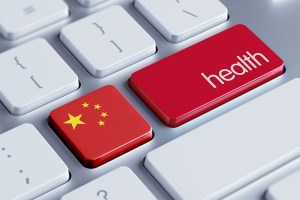 By Andrew Chen, Analyst; Daniel Huang, Senior Analyst; Gary Cheng, Vice President

Key Takeaways
Digital health in China (i.e. "Internet Healthcare") continues to draw attention with WeDoctor's IPO announcement valued at $7B
In addition to a continued relaxation of policies related to digital health services, the sector is supported with ample funding that can be used for corporate development activities
Companies are entering a new phase of growth not only via commercial and R&D approaches, but increasingly looking to aggressive strategic partnerships and acquisitions

Introduction 

WeDoctor has finally filed its long-awaited IPO application to Hong Kong Stock Exchange (HKEX) in April. The IPO has a proposed valuation at $7B USD and serves as a continuation of significant attention paid by investors since its inception. In pre-IPO funding rounds, WeDoctor has secured investments from renowned institutions such as Tencent, AIA and Hillhouse. Together with Dingdang Health's recent IPO application, a new wave of excitement in the digital health industry in China is expected.
Investment Trend in Digital Health Continues
Digital health has been a hot area of investment for some years, and unsurprisingly it has been vastly accelerated by COVID 19. In 2020, APAC-based digital health companies raised a record level of venture funding which totaled $6.14B USD, representing a 25% jump from 2019. China alone accounted for $5B USD or 80% of all APAC funding. Big Chinese players including Ping An Good Doctor and JD Health successfully went public in recent years, raising billions of dollars from the public market.
WeDoctor and Dingdang Health are the latest members seeking to IPO on the HKEX, which has become the top listing venue for Chinese companies in recent years, especially within the TMT (technology, media, and telecom) and healthcare fields. Despite the recent regulatory pressure on Chinese big techs, we foresee the digital health industry will continue its rapid growth and dramatically change the Chinese healthcare landscape in the long term.
Read more: Hong Kong Exchange: Nurturing China's Biotech Valley
Digital Health Leaders in China
The digital health industry, more commonly known as "Internet Healthcare" (互联网医疗), is a rapidly emerging field in China. Despite the ups and downs in the past due to regulatory uncertainties, we are seeing positive signs with increasing government support, as evidenced by a series of policies recently introduced. Over the years, companies have focused on growing their platforms and a few leading players have emerged:
Ali Health and JD Health, the healthcare spin-offs of Chinese tech giants (Alibaba & JD.com), have taken similar approaches to building their platform by leveraging their parent company's pre-existing strengths in e-commerce. Although both have a vision to provide an integrated solution spanning the entire healthcare value chain, latest financial reports have shown a shared fact that over 90% of revenue was generated from their online pharmacy businesses by selling OTC products, prescription drugs, and medical devices; meanwhile revenue from their service business (telemedicine) is still limited.
Ping An Good Doctor, on the other hand, has grown into a strong telemedicine / internet hospital platform. Being the healthcare spin off from the Chinese insurance giant Ping An Group, Ping An Good Doctor focuses on filling the gaps in healthcare by offering online consultations and related services and products. The telemedicine-first approach is in contrast to the e-commerce-driven model of Ali Health and JD Health.
WeDoctor, which started as hospital appointment reservation platform called Guahao, has leveraged the extensive connection with hospitals and grown into a strong company in the telemedicine and internet hospital space as well. In 2020, Ping An Good Doctor and WeDoctor offered 330MM (+24% YOY) and 18MM (+38% YOY) consultations respectively.
While leading companies are leveraging their unique strengths and racing to build an integrated platform, China is an immense market that is also nurturing numerous mid-sized companies (e.g. Dingdang Health, HaoDF, Chunyu Doctor, Ding Xiang Yuan), as well as start-ups that mostly operate in niche areas while opportunistically pursuing adjacent opportunities.
Figure 1: Leading Digital Health Companies in China
What Can Companies Do with Funding?
With strong enthusiasm from investors, companies have been able to raise and utilize capital to implement strategic initiatives which may allow them to establish leadership positions in this growing market. Initiatives to date can be broadly categorized into commercial, R&D, and acquisition/partnership activities.
Commercial
Appropriate commercial activities are critical in growing a strong user base, which would in turn reinforce a favorable competitive position by achieving economies of scale:
User acquisition campaigns: Appropriate allocation of resources to marketing activities can attract new customers such as patients, physicians, corporates, governments and general public from different channels. In 2020, WeDoctor's sales and marketing expenses has jumped 56% to $74MM, reflecting the cost of attracting users from both online (e.g. search engines, health-related websites, internet portals, social media) and offline channels (e.g. direct-to-consumer exhibitions, promotion activities, brochures and product trials). While specific campaigns targeting different channels are important, targeting existing users in affiliated companies may be the most effective method. For example, Ali Health and JD Health have successfully redirected millions of users from Alibaba and JD.com to their respective healthcare platforms.
Capitalize on improving digital health reimbursement: Reimbursement for internet healthcare is improving. Amid the peak of COVID in March 2020, the Chinese government issued clear guidance supporting reimbursement of internet healthcare and reiterated this support in July 2021. While the roll out will take time, digital health companies should explore how new reimbursement policies may warrant changes to existing commercial strategies and channel prioritization, as well as their underlying technology platforms. Building an infrastructure suitable for the evolving reimbursement landscape will enable companies to serve larger populations in the long run.
R&D
Investing in the core digital platform also remains a top priority for players to maintain a competitive advantage. This can be achieved by:
Improved user interface and new functionalities – In September 2020, Ali Health launched a new version of its Ali Health app and renamed as "Yilu" (医鹿). Highlighting the more user-friendly interface, "Yilu" is a one-stop solution for Ali Health's various service offerings such as online consultations, hospital appointments, drug delivery, health content sharing, health check and vaccination reservation.
Advanced analytics – The enhancement of AI and analytic capabilities is also expected to streamline online consultations and enable more personalized recommendations for users. They can also increase the efficiency of mining big data generated by existing services and potentially be used to develop new services. For instance, Ping An GD has adopted a more precise approach to marketing and made personalized recommendation through big data algorithms for its Health Mall (e-commerce) feature.
Acquisitions/Partnerships
Strategic acquisitions and partnerships enable companies to venture into areas where they have limited presence, or rapidly scale in more established areas. Companies are increasingly giving thought to acquisitions and partnerships, with examples including:
Brick-and-motor facilities – Leading companies are seeing the need to build an integrated online-to-offline platform, which can be boosted by acquiring or partnering with existing offline players such as pharmacies and hospitals. Indeed as shown in the listing documents, JD Health is planning to use a portion of the $3.5B raised from IPO to acquire offline pharmacies. While running brick-and-motor facilities may not fit with strategic focus of some emerging companies, we believe careful review of the business model and appropriate off-line partnerships will be beneficial by allowing companies to expand their footprint and serve as a next phase of growth.
Life sciences partnerships – We have seen a growing interest from biopharma to partner with digital health companies for their Chinese digital strategies, as demonstrated by GSK, AstraZeneca, Sanofi, Merck KgAA and Shionogi. Ideally the area of collaboration should be well scoped to align the strategic focus of both parties, which could span from downstream (e.g. e-commerce, drug education, disease diagnosis and management) to upstream (e.g. AI-enabled drug discovery, clinical evidence or real-world data generation) activities.
Overseas expansion – While most companies are still focused on broadening their offerings domestically, it is never too soon for domestic companies to consider an overseas expansion plan. It makes sense provided the scalability of digital platforms and the importance of building a presence in overseas market before additional competitors enter; however, the complexity of healthcare systems which vary from country to country needs to be considered and local expertise is imperative to future success. For example, Ping An Good Doctor has partnered with Grab based in Singapore in 2018 to enter the Southeast Asia market.
Figure 2: Growth Strategies for Digital Health Companies
Conclusions

For investors, the Chinese digital health market is huge and continuing its upwards trajectory. Despite the recent pull back of the stock market, internet health represents a promising long-term investment opportunity.
For digital health companies, Chinese digital health companies continue to benefit from growth within their sector. Despite increasing competition, companies that can develop an appropriate mix of strategies and swiftly gain an advantage in the field will emerge as the winners. On the other hand, overseas digital health companies may be able to learn from the highly-integrated and end-to-end digital health models pioneered by Chinese tech giants.
For life sciences companies, rapid adoption of digital health in China represents a great opportunity to implement digital strategies in commercial activities, basic research, and clinical development. In particular, we have seen a growing interest from biopharma to partner with Chinese digital health companies and we expect this trend to continue in the future.
About Author