When Off-Label is Your Biggest Competition: Rituximab in Autoimmune Diseases
  By Mansi Shinde, Ph.D., Engagement Manager; Balazs Felcsuti, Vice President; Sheela Hegde, Partner and Managing Director Key Takeaways Originally developed as an oncology agent, rituximab is a bl…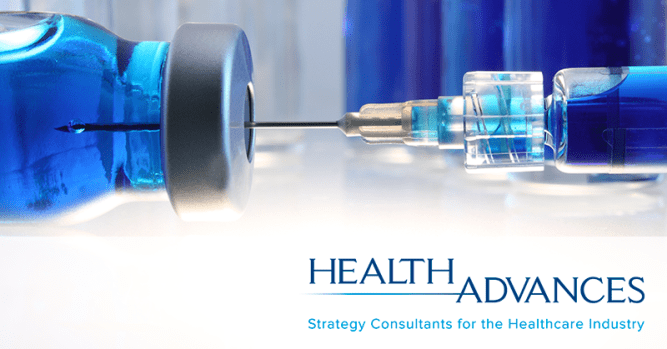 By Mansi Shinde, Ph.D., Engagement Manager; Balazs Felcsuti, Vice President; Sheela Hegde, Partner and Managing Director
Key Takeaways
Originally developed as an oncology agent, rituximab is a blunt but effective tool to dampen the immune response and treat diverse autoimmune diseases.
Rituximab is increasingly used off-label to treat various autoimmune diseases and has been incorporated into guidelines and medical coverage policies based on investigator-initiated trials.
For many of these indications, rituximab is a solid incumbent that poses a significant hurdle for novel therapies to establish strong positions.
Developers of novel autoimmune therapies should plan early in development to understand the role of rituximab in their target indications and the value proposition of their novel agents versus rituximab to formulate appropriate clinical and commercial strategies.
Autoimmune diseases are an attractive target for drug development. Many have significant unmet need with few treatment options, and many are also rare conditions, allowing access to accelerated pathways for regulatory approval. However, autoimmune diseases are complex with diverse pathologies and disease presentations. As a result, there is a lack of targeted therapies in the field.
Rituximab (trade name: Rituxan®) is a monoclonal antibody commercialized by Roche/Genentech. While it was originally developed for oncology treatment, its adoption in autoimmune diseases is remarkable. Rituximab's mechanism of action makes it a blunt but effective tool to dampen the immune response. The molecule is a chimeric CD-20 targeted antibody that triggers depletion of a patient's B-cells. Since its original approval in 1997 for non-Hodgkin's Lymphoma, rituximab has gained approval in several autoimmune diseases including rheumatoid arthritis, granulomatosis with polyangiitis and microscopic polyangiitis, and pemphigus vulgaris. As a result, it has become one of the most successful biologic products ever launched, with worldwide annual sales of >$8 billion.
Given rituximab's efficacy in autoimmune diseases, clinicians are increasingly comfortable using it off-label, particularly in the face of limited therapy alternatives. Scientific interest in using rituximab to treat autoimmune diseases has been steadily increasing in recent years (Figure 1). Many investigator-initiated trials have tested rituximab's efficacy in numerous autoimmune diseases.
Expanded investigator-led clinical testing of rituximab has led to its incorporation into the clinical guidelines for some of the most prevalent and devastating autoimmune diseases, including neuromyelitis optica spectrum disorder (NMO), warm hemolytic anemia (wAIHA), and myasthenia gravis (MG). In addition to its FDA approved indications, rituximab is recommended for use in the diseases listed in Figure 2: Guidelines Recommendations for Rituximab in Off-Label Indications, where investigator-initiated studies have yielded conclusive evidence supporting treatment efficacy. Rituximab is also being studied in investigator-initiated trials for additional indications, including Lupus Nephritis and IgA nephropathy, but these have not yet produced conclusive evidence to support guideline recommendations.
Based on the body of clinical evidence and guideline recommendations, payers have adopted favorable coverage policies for off-label rituximab use. While utilization often requires prior authorization and step-edits through steroids or other broad immunosuppressants, physicians are able to work through these restrictions and cite limited market access challenges.
The relative ease and comfort of off-label use of rituximab in several autoimmune indications poses a significant and often underappreciated challenge for newcomers. Rituximab has a strong breadth of clinical experience and a strong track record of real-world safety, which are significant hurdles for a novel therapy to overcome.  As such, novel therapies may be positioned in later line treatment behind rituximab, especially if priced at a significant premium.
The emergence of biosimilars could further solidify rituximab's position in autoimmune disease treatment. The first rituximab biosimilar, Truxima (Celltrion/Teva), was launched in November 2019 at a 10% discount to Rituxan. The FDA approved a second biosimilar, Ruxience (Pfizer), in July 2019, which entered the market in Q1 2020. Additional biosimilar competition is expected from Amgen/Allergan (ABP 798), and possibly other manufacturers. Biosimilars will continue to drive down the price of rituximab, increasing the likelihood that payers will require the use of rituximab off-label before authorizing a novel, expensive on-label therapy.
One example of rituximab retaining favorable positioning for off-label use is for the treatment of neuromyelitis optica spectrum disorder (NMO), an indication for which Alexion's Soliris (eculizumab) was recently approved as a novel therapy. Soliris is also approved for other indications such as paroxysmal nocturnal hemoglobinuria (PNH), atypical hemolytic uremic syndrome (aHUS), and myasthenia gravis (MG) at an annual price of $500,000-700,000. For NMO, rituximab is widely used, efficacious, and priced at approximately $40,000. Thus, most payers require evidence of rituximab failure before authorizing the use of Soliris.
As rituximab is expected to remain a powerful incumbent in many indications, companies developing novel agents for autoimmune diseases should not underestimate the presence of off-label use and must develop their product positioning early. Companies should begin by assessing rituximab's current utilization, and its clinical and economic costs and benefits compared to the value proposition of the novel agent. Despite its favored use by many payers and clinicians, rituximab is a blunt approach to dampen immune response, and its side-effects are non-trivial. As an infused medication, rituximab also adds to the patient burden and cost to the healthcare system. A key outcome of this analysis is to decide whether direct competition with rituximab is the optimal strategy. If it is, then companies should plan early to develop sufficient clinical evidence to supplant off-label rituximab as a preferred therapy. In addition to a potential head-to-head clinical trial, manufacturers should consider economic and quality of life research in the indication of interest to demonstrate the effectiveness of a targeted therapy versus rituximab. Commercial strategy including pricing, market access, and promotional activities should be tailored accordingly.
In summary, rituximab is a powerful incumbent in several autoimmune indications. Developers of novel therapies should plan early to understand rituximab's role in the treatment paradigm and its value proposition vs. the novel agent. Formulating a strategy for optimal product positioning to then inform clinical development and commercial plans can be the difference between success and failure.
About Author