Heart Attacks are Still Killing Us
By Christopher Fitzgibbon, Senior Analyst and Mark Speers, Co-Founder and Managing DirectorOver the past several decades, the healthcare industry has achieved significant improvements in cardiovasc…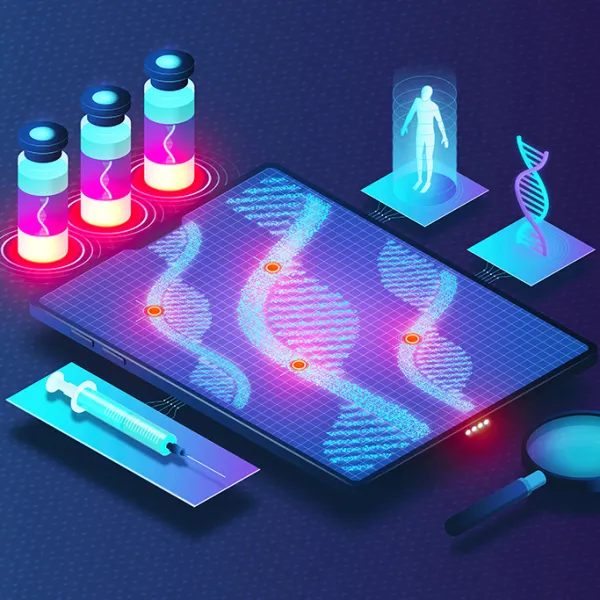 By Christopher Fitzgibbon, Senior Analyst and Mark Speers, Co-Founder and Managing Director
Over the past several decades, the healthcare industry has achieved significant improvements in cardiovascular care, particularly for acute myocardial infarction (AMI). The "mechanical era" of cardiology introduced coronary artery bypass grafts and thereafter minimally invasive approaches. Percutaneous coronary intervention (PCI) became the gold standard of therapy, particularly for the most severe AMI patients – those with ST-segment-elevation myocardial infarction (STEMI). Subsequently, in the "local dispensing" era, drug-eluting stents and drug-coated balloon options arose, which further lowered restenosis and mortality rates. Regional programs established a network of specialized centers to improve access to care and reduce the time to intervention. Over the last 20 years, we have seen significant improvement where in-hospital mortality rates for AMI patients have fallen from 23% to ~17% (Figure 1).
While this improvement is laudable, the stubborn 17% mortality figure represents a disconcerting plateau. Impactful innovative progress appears to have nearly stagnated. Just as mortality outcomes have flattened, we simultaneously continue to see high rates of rehospitalization (~22%) and heart failure (~30%) for severe (STEMI) patients. We cannot yet declare victory.
Figure 1: In-Hospital mortality rate for patients with a primary diagnosis of AMI (ICD-9 410.91 acute myocardial infarction of unspecified site, initial episode of care), as reported by HCUP.
Mechanical Approaches
How will we make further progress? Consensus recommendations agree that PCI is the optimal treatment for STEMI patients, but this alone is clearly not enough. Many therapeutic approaches have been previously considered and tested, both mechanical and pharmacological, which have brought with them much hope followed by disappointments. For example, "ischemic postconditioning," a cyclical process of controlled ischemia and reperfusion, had been hypothesized to improve prognosis. But after demonstrating a 36% reduction in infarct size in a pilot study (N=30), it failed to show any difference in a composite death endpoint in a larger trial (N=2,000). Similarly, "remote ischemic conditioning" appeared to be a promising strategy after a trial (N=333) demonstrated significantly lower all-cause mortality. Unfortunately, the follow-on study (N=5,400) released last fall found no improvement in clinical outcomes after 1 year.

Notably, last year the FDA approved the first adjunctive treatment to PCI that demonstrated a significant reduction in muscle damage in AMI patients.  TherOx's SuperSaturated Oxygen Therapy delivers hyperbaric levels of oxygen directly to the ischemic heart muscle. Strong clinical evidence has demonstrated a 26% reduction in infarct size by comparison to PCI alone (6.5% absolute reduction), particularly in patients who receive intervention quickly (Figure 2).  ZOLL Medical acquired TherOx in June 2019.
Despite these encouraging results, market access challenges remain. TherOx's device does not generally receive adjusted or supplemental reimbursement, currently requiring hospitals to weigh their incremental cost against the value of improved patient outcomes. Moreover, the device's indication is limited to patients with a left anterior descending coronary artery occlusion who received rapid PCI (≤6 hours). ZOLL will undoubtedly be addressing these limitations to gradually gain wider adoption.
Figure 2: TherOx results in the most severe AMI patients (LAD STEMI) who received prompt intervention (≤6 hours).
Pharmacological Approaches
The vast majority of drug therapies currently employed are available as generics, and many new pharmacological therapies have fallen short. Similar to the device approaches, new entrants will face the significant burden of clinical evidence, where large, randomized trials will be needed to gain approval and widespread adoption.

A combination therapy of high-dose N-acetylcystine paired with low-dose nitroglycerin (NAC/NTG) represents an encouraging recent example. An Australia study published in 2017 found that NAC/NTG is associated with reduced infarct size (5.5% absolute reduction) in STEMI patients. However, similar to the promising examples before, this study is relatively small (N=112) and further research is needed to evaluate the impact on clinical outcomes.
There exists a pipeline of other novel potential therapies. Athera's ATH3G10 represents a potential first-in-class mechanism and is currently enrolling patients for a Phase 2 study. Similarly, Recardio is currently evaluating the impact of dutogliptin in combination with G-CSF in a Phase 2B study. Nevertheless, the significant remaining hurdle of convincing clinical evidence should not be underestimated.

Looking Forward
These promising examples highlight the range of potential strategies that exist but require further testing for validation. Conceivably, more complex trial design and patient recruiting could stratify ideal patients that will achieve the greatest effect (similar to TherOx's approach). On the other hand, completely new approaches and endpoints may be required to continue to improve care. For example, a potential new approach might target coronary microvascular obstructions, as recent evidence suggests these may be more predictive of major adverse cardiovascular events than infarct size. The significant challenges of cardiovascular health continue to loom over patients (and insurers) and will handsomely reward whomever can crack the formula and further improve clinical outcomes.
About Author