Diksha Singh – How I lost 20 kgs in 6 Months With HealthifyMe
Read about Diksha Singh's challenging weight loss journey, which was filled with hurdles and learnings, be it physical or mental.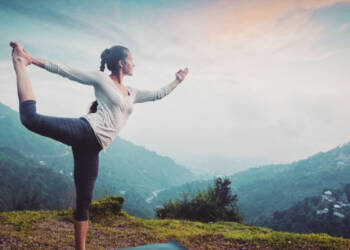 Losing weight can be a challenge, but maintaining the lost weight can be an even bigger challenge.
Diksha Singh started to gain weight during her college days. This was majorly due to the unhealthy and sedentary lifestyle she had slipped into. She often resorted to eating junk food and did not have enough time to workout. Although by the end of her education, she had slowly incorporated exercise into her daily routine, something was amiss because her weight seemed to bounce back up. She could not maintain the weight she lost.
Read more to find out how Diksha lost 20 kgs and what she does to maintain it?
Name: Diksha Singh
Gender: Female
Age: 27
Profession: PhD Scholar
Before HealthifyMe
I had a great physique during my school days, but after I joined college, I started to gain weight. The reasons for this were the changes in my diet and low activity level. But, by the end of my last year in college, I had managed to lose the extra kilos by engaging myself in physical activities such as yoga, running, swimming, and training at a gym. Soon after, I took a gap year to prepare for my exams and stayed as a paying guest. I disliked the food served there and would often binge ate junk food. My activity levels had dropped again and within 1 year I had gained close to 20 kgs.
The turning point
A friend of mine suggested I use the HealthifyMe app for tracking food when I was working at a strenuous job. Initially, I logged my food and rejoined a gym for a month. But everything came to a stop when I had to leave my job and shift to a new place to start my PhD.
Health and fitness go hand in hand. I realized this after I took part in a cross-country run and suffered from severe knee pain. The extra weight had affected my joints at a very young age.
1 year later, when the same friend told me that she had enrolled herself in a wedding special HealthifyMe plan and asked me to do the same? I said yes! I figured having a companion in this journey would keep me motivated.
Coaches at HealthifyMe
My fitness coach was Sajeev Saraswathy. He had an impeccable personality and possessed amazing knowledge on how workout affects our body. He explained things so well that I was bound to follow his direction towards fitness. I loved the fact that he was always available and addressed all my concerns. He and I would discuss the changes required in my workout plan and also why my weight would not budge on the weighing scale.
My diet coach was Anisha Kaur. She kept me motivated and always provided me with alternatives as per my choice of food. I would make a fuss about eating healthy food, but she always convinced me into eating right or would give the best alternative. Anisha was always just one text away for any guidance. This helped me a lot, especially during the days when I would be out shopping for my wedding and needed suggestions to eat right based on what was available.
I loved the HealthifyMe coaches assigned to me. They were very supportive and always available. I will forever be indebted to them.
Weight loss transformation journey
I managed to lose 20 kgs in just 6 months! I had a visible inch loss and I love how toned my legs had become! My flexibility and stamina had a major improvement as well.
Tips/things that worked well throughout the transformation journey
One thing I did differently during my transformation journey this time was consistently follow my diet and workout plan. I had balanced and portion-controlled meals, which kept me full and satisfied. I weighed everything I ate during my journey!
Portion control along with cardio and strength training was my mantra, which helped me transform myself and get healthified! We also included Surya namaskar, yoganidra, and meditation in my workout plan.
Favorite features on the HealthifyMe app
My favorite feature on the HealthifyMe app is the calorie tracker! I love how it displays even the macros in the food insights. Tracking the calorie intake and macros has helped me immensely.
The most significant change in lifestyle after joining HealthifyMe
The biggest lifestyle change in terms of health and fitness has been conscious eating.
Breaking down barriers
It seems silly to me now, but at the very beginning of my transformation journey, I felt like giving up. I was frustrated to see no progress – I wanted to lose at least 0.5 kg in the first week! But my fitness coach explained that the body needs time to adapt. My mother and fiance also convinced me to have faith in the process. I continued with my transformation journey and was amazed to see that I had lost 4.5 kgs in just 1 month!
There was no looking back for me after that!
After HealthifyMe
I have learned a lot from my transformation journey with HealthifyMe. One of the greatest learning mentally has been to 'Have faith – Always believe in the process'.
From the physical aspect, I learned the importance of a balanced diet and that strength training does not need fancy equipment, I can practice it using just my body weight!
I am now motivated to maintain the lost weight and lead a healthy lifestyle.
Reactions from friends and family after the transformation
My friends & family loved my transformation and praised my dedication & discipline towards my health. Some even asked me for tips and training!
How do I feel now – after achieving my goal
I undoubtedly feel great! I wish to use my experience with HealthifyMe to remain fit.
Inspired by Diksha's weight loss transformation? Our coaches can help you.
Disclaimer: The results can and may vary for you. Let us help determine the best approach for you to achieve your goal.
About Author