How HealthifyMe helped an IAF Aspirant Reach her Goal
Read about Abharani's transformation journey of losing 10 kgs in under 2 months, which helped her clear the Indian Air Force (IAF) exam.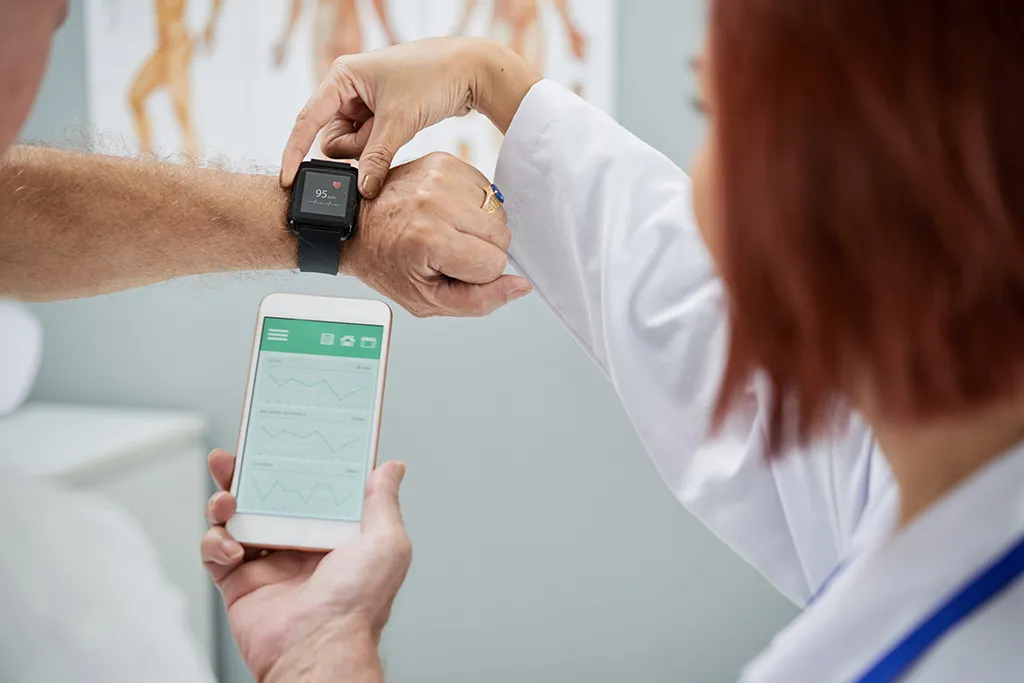 Read about Abharani's transformation journey of losing 10 kgs in under 2 months, which helped her clear the Indian Air Force (IAF) exam.
Abharani's dream was to be able to clear the entrance exam for the IAF. But frustration took over her when the extra kilos stopped her from fulfilling her dream.
Abharani's life as a college student was fun, but also stressful and hectic. It was during the final years of her engineering that she started to gain weight. "My entire routine was disrupted because of the academic stress and long study hours," recalls Abharani.
This disruption in routine caused Abharani to eat at extreme hours and miss out on physical activity, which eventually led to an uncomfortable weight gain. This also affected her confidence. Later at her job as a software engineer, which involved her sitting for long durations, she fell more and more into a sedentary lifestyle.-
Although Abharani knew that she had to get back on track and lose the extra weight, the pivotal moment for her was when the entrance exam for IAF was only 2 months away.
She had to lose weight and work on building her strength to qualify for the IAF medical test. "I wanted to join the Indian Air Force but didn't have enough time to prepare for the entrance exam. With my weight gain and lack of physical activity, I knew it was going to be a challenge," she remembers.
Abharani realized that this was an uphill battle that cannot be won alone. In her quest to find guidance and support, she stumbled upon the HealthifyMe app.
'While searching for a way to overcome my hurdle, I came across HealthifyMe. I subscribed to the premium plan for 3 months with Anuj and Sakshi as my coaches.'
While looking for a way to reach her fitness goals, Abharani came across the HealthifyMe app and decided to give it a shot. She signed up for the HealthifyMe premium plan of 3 months and started on her weight loss journey with the help from HealthifyMe coaches, Anuj and Sakshi.
Anuj Bhauriyal was her fitness coach, who helped her at every step of the journey, starting from beginner's level to reaching the fitness level for her IAF interview. "Anuj was friendly and always available to clear any doubts and confusion," recalls a smiling Abharani.
She found her diet coach Sakshi Sharma to be very helpful as well. "I had only 2 months to reduce weight, but also maintain my physical strength. Sakshi designed the diet plan accordingly and was always available to help and resolve issues," says Abharani.
Abharani loves the features that the app has to offer. She says, "Tracking food and monitoring its calorie and nutritional value are my favorite features, along with workout routines for every day,".
1.5 months into her fitness journey, she was able to reach the goals she had set for herself. "In a short time frame, I lost 10 kgs with the guidance of my coaches and also cleared my fitness test for IAF!" exclaims a delighted Abharani.
She thanks both the HealthifyMe coaches Anuj and Sakshi for their coordinated efforts in helping her lose the targeted weight and build strength. She also achieved her primary goal of qualifying for the IAF medical test by falling under the required weight limit!
'Diet played a major role in weight loss because I am a major foodie and can't restrain myself from eating good food.'
The most significant change that Abharani experienced was with her diet. Tracking calories and macronutrients are some things that she will always carry with her. "Whenever I eat anything, I am calculative about the calories and the nutrients it carries," she states.
For Abharani, workouts and exercise have been present in her routine, but the one thing that needed change was her diet. HealthifyMe nutrition expert Sakshi specifically tailored Abharani's diet plan to match her goals of losing weight while maintaining strength.
Following a workout plan tuned by HealthifyMe fitness coach Anuj, Abharani saw the desired results that propelled her to lose weight at an optimum pace. "Anuj guided me to focus more on cardio due to which I was able to reduce weight faster," she concludes.
Inspired by Abharani's weight loss transformation? Our coaches can help you.
Disclaimer: The results can and may vary for you. Let us help determine the best approach for you to achieve your goal.
About Author