HealthifyMe – #OnTrack 2020 Fitness Report
Are you excited to leave 2020 behind? But before that, let's look at all the amazing achievements made by the HealthifyMe community while being #OnTrack.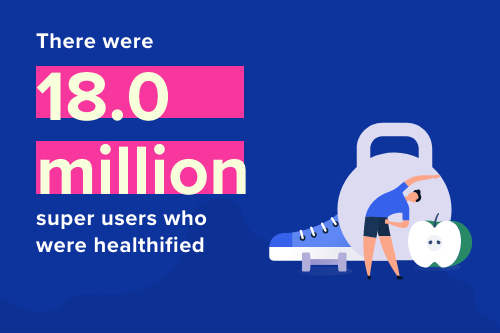 New year – 2021 is just around the corner. There is anticipation and excitement of leaving 2020 behind and welcoming the new year with hope and new goals but before we jump into that, we'd like to shine some light on what the healthifiers have achieved despite the odds not being in their favor – who continued to strive, sweat it out, and not give up!
Looking back to January, there was no way of knowing what the onrushing train which was 2020 would bring. Yes, there were some signs, but what looked like 'not our problem' very soon turned out to be just that.
When COVID-19 was declared as a global pandemic -what some coin it as the worst pandemic the world has witnessed in more than a century- and the world as we know it was upended, it is truly commendable how in the midst of it all there was courage, grace, sacrifice, and hope.
There were people who faced the worst but despite it rose to their very best – including people who put their health and fitness first and reached great heights while dealing with the Covid blues.
Here's how Healthifiers kept #OnTrack while also fighting a pandemic in 2020:
User count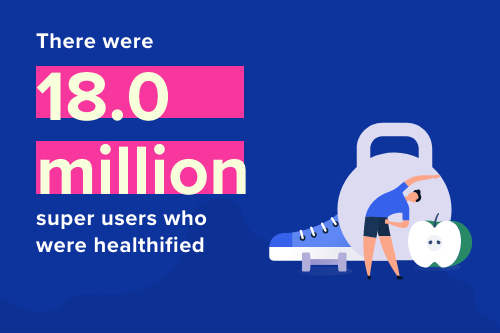 Being locked-in meant restricted movements. We didn't have a lot of options other than moving back and forth between our beds and couches. But, a whopping number of 18 million users were healthified in the year 2020 proving that come what may, good health (physical and mental) is of utmost priority!
Transformed in 2020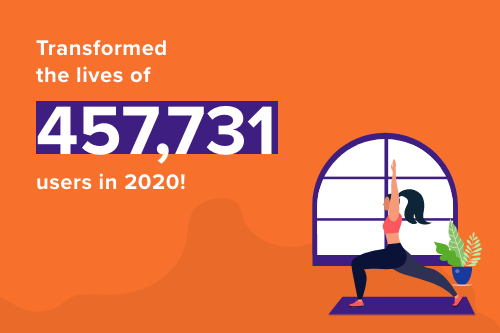 While it looked like the world was at a standstill, we got healthified by losing 1.81 million kgs of weight in the year 2020 which transformed the lives of 457,731 users – If this is not a tremendous example of willpower and perseverance we don't know what is!
Sweated it out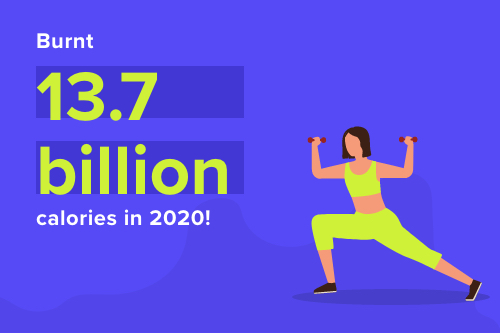 We transformed a large number of lives by burning 13.7 billion calories in 2020! To be able to burn calories with decreased passive movement due to the lockdown is according to us a great show of strength!
Washed our hands clean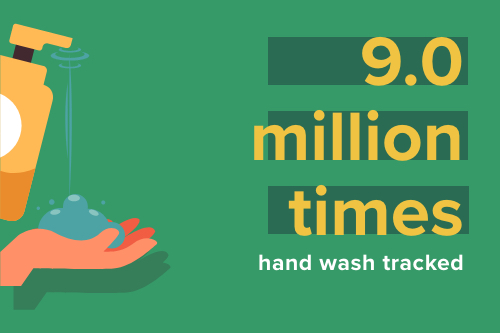 Experts have maintained that washing hands is one of the best possible ways to fight the novel coronavirus – Did this make you run to the sink every 20 minutes to wash your hands? 'Cause we surely did! Maybe not every 20 minutes but frequent enough to have tracked handwash 9.0 million times -on the new in-app handwash tracker which was launched in March 2020- showing that we put our hygiene first!
Boosted our immunity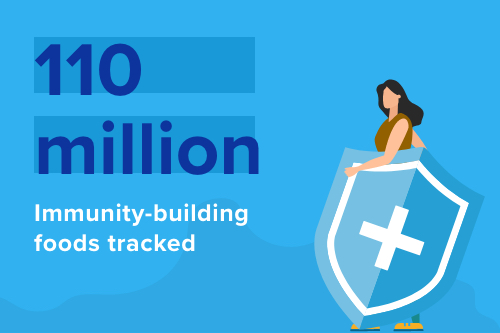 The pandemic accelerated the demand for immunity boosting ingredients. People opted to incorporate healthier foods and beverages into their diets – we ate 110 million immunity-building foods in 2020 to strengthen our immune system and put up a tough fight against Covid-19.
Together we ate healthy foods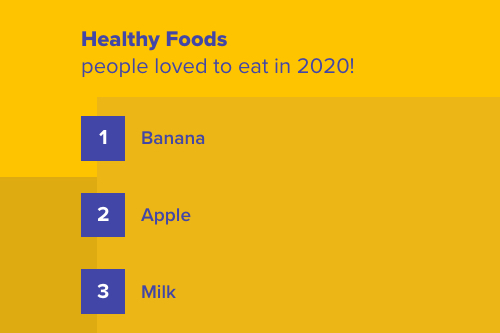 The top three foods that were logged in the most in 2020 were Banana, Apple, and Milk – the easily available foods – they are hassle-free and a convenient buy. And they are also loaded with nutrients that help keep your stomach full pre and post-workout.
#1 Banana
Bananas are a complete package food and available round the year. They are high in Vitamin B6, Folate, Vitamin C, Magnesium, Potassium, and Carbohydrates making them the perfect post-workout snack!
#2 Apple
Apples have been a popular fruit in 2020, they contain antioxidants, vitamins, dietary fiber, and a range of other nutrients that can be beneficial in many aspects of a person's health. We guess 'An apple a day keeps the doctor away' is not a saying that should be taken lightly!
#3 Milk
We may have ran away from this intimidating drink as children (some even as adults) but in 2020, we rose above our fears and embraced Milk and all the health benefits it provides such as calcium & vitamin which strengthen our bones and, protein that helps build/repair muscle tissue, among other benefits!
And also ate unhealthy foods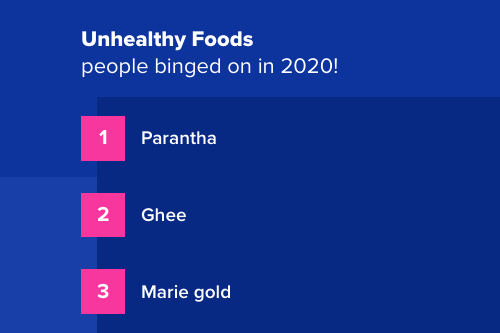 Coming to the top three Unhealthy foods in 2020, the most logged in items were Parantha, Ghee and Marie Gold – All three are delicious and very easy to end up eating more than we'd anticipate.
#1 Parantha
A north Indian delicacy and a favorite breakfast (sometimes all three meals) item. Paranthas are made of either wheat/maida, stuffed with potatoes, radish, and even meat! They are fried, dressed in a dollop of butter or ghee with a side of oily pickle because who eats parantha without it? It's delicious-fried-goodness, which is super easy to overeat and very difficult to burn off later!
#2 Ghee
Who doesn't like adding Ghee on everything, starting from pulkas to laddu. While ghee in itself may not be as harmful but the dishes that use ghee in large portions as an ingredient will pull you into the black hole of 'I can't stop eating' making it one of the top unhealthy foods of 2020.
#3 Marie Gold
For most of us, a cup of chai is incomplete without a piece or two of Marie gold biscuits, but who only stops at that? They are crisp & light and taste even better once dunked into a cup of chai! They may be low in calories but they still contain sugar, wheat, and oil – eating Marie Gold biscuits in large portions makes them an Unhealthy food choice.
We rested up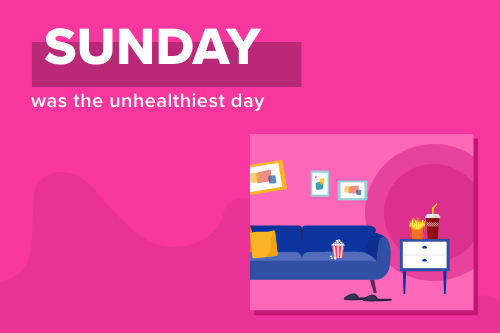 While we did not give up on our fitness goals we did need a break once a week to hang our capes and catch our breath – Sunday was the unhealthiest day where we enjoyed our cheat meals, gave a pass to our workouts, and binge-watched our favorite shows.
We jumped back #OnTrack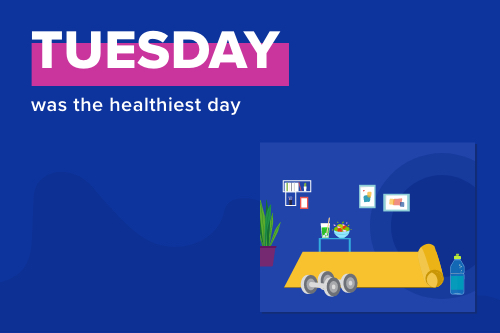 After falling off the wagon on Sunday and beating the Monday blues, it turns out that our motivation was fully revived on Tuesday! We came back with more zeal & vigor and jumped right back #OnTrack by eating right and burning calories!
Made July the most active month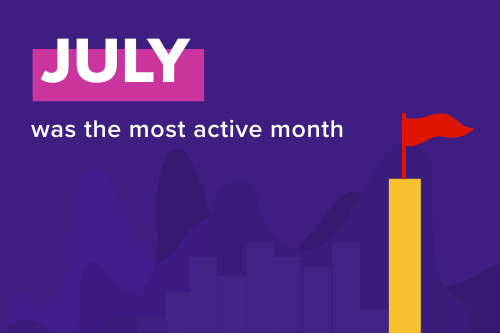 When we went on a lockdown in march, most of us expected everything to be back to normal in a month or two (clearly THAT didn't happen) but by July the reality sunk in that this was going to be a long year… But instead of being disheartened, we chose to use this as an opportunity to get our A-game on! We turned the month of July around and made it the most active month of 2020!
Conclusion
While there are some who may recall 2020 with anything but fondness, there are others who will surely recall it with nothing but pride. Proud of staying #onTrack and smashing their fitness goals.
If you were part of this crazy journey of getting healthified in 2020 – please take a bow and celebrate the taste of victory!
And if you weren't a part of the 2020 fitness journey, we look forward to having you onboard the 2021 ship by participating in #FitFest21 – the Biggest Fitness Festival.
Check out your #OnTrack 2020 fitness report and pre-register for the #FitFest21 on the HealthifyMe app – now!
About Author