Embrace the Gift of a Healthy Christmas and the Mighty Holiday Spirit
Let's help you have a blissful holiday season without compromising your health. Make way for some Healthy Christmas rituals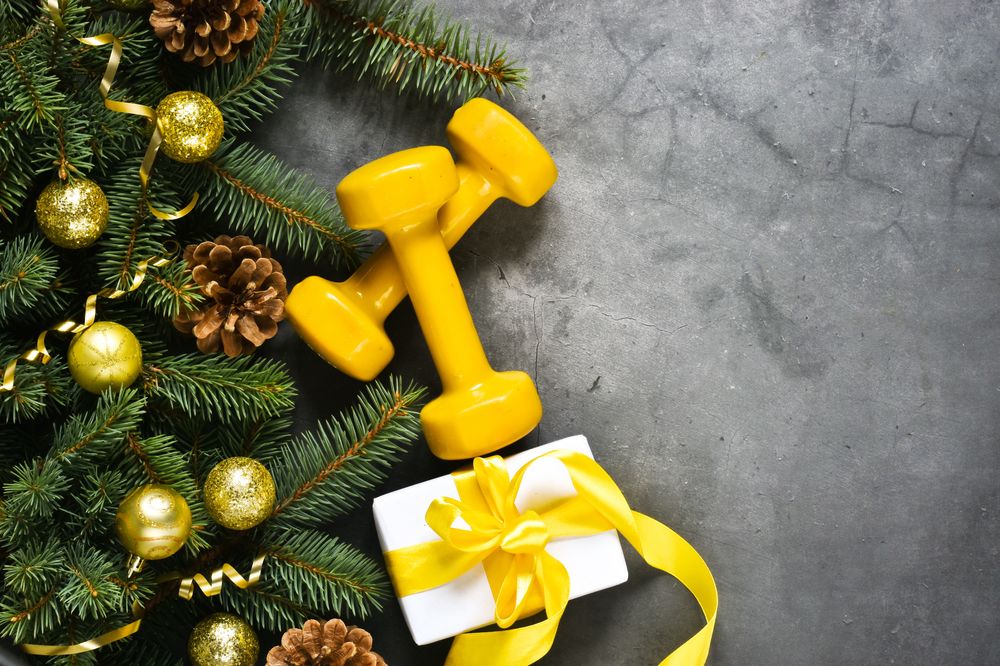 "The Elves Made Me Do It" is a great excuse, but only for a 5-year-old. If you have been driving past your favourite dessert shop and haven't peaked for a year, you surely will be okay this Christmas. Though spoiling yourself once in a while with a decadent dessert and Christmas food is not too bad. But, as tempting as the whole setting is, giving in to temptations is not an option when you can indulge in a healthy Christmas.
Think rationally, people tend to gain some weight during the holidays because they lose track of their calorie budget when surrounded by friends & family and having a good time. Also, you don't want to be disrespectful towards food and end up overeating. Although people pledge to lose the extra weight post-new-year, daily life takes a toll. So, rather than regretting your earlier choices, be calculative and make smart lifestyle choices.
Let's help you have a blissful holiday season without compromising your health.
Lead a Healthy Holiday
It is a mystical time of the year when the calendar is just about to end and there is very little stress at work. You know you hardly get such breaks for yourself, so you tend to make the most of the time by travelling and enjoying yourself. However, disrupting your daily schedule to fit in this zone temporarily is not recommended. So, what would make your Christmas wholesome?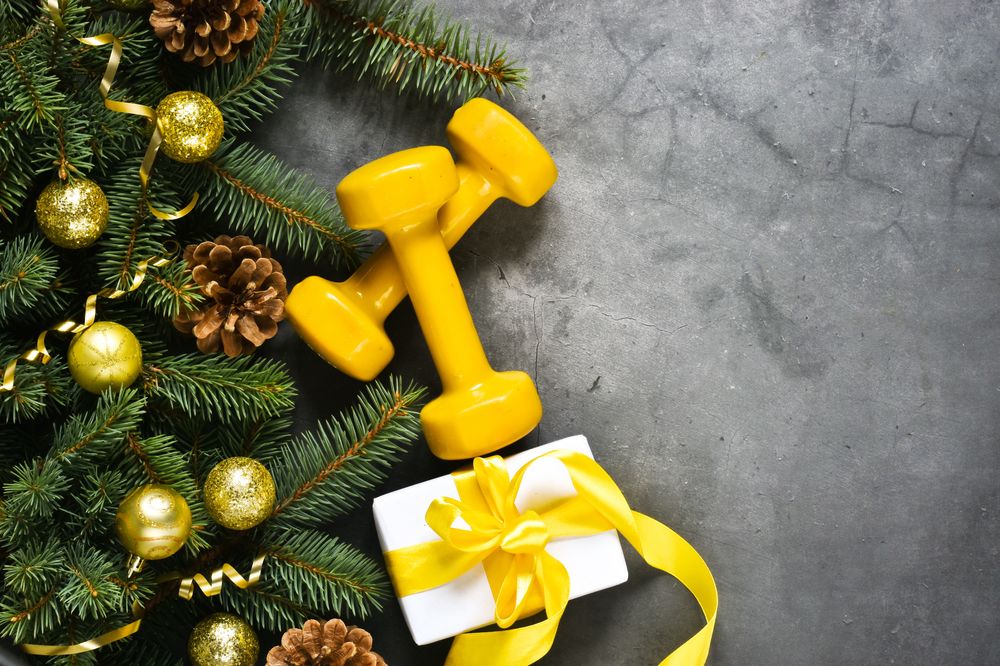 1. Surprise Yourself with a Walk
As much as you would love to stay in and have a lazy holiday season, continue your daily workout practices. Don't miss out on your morning exercises.
However, instead of heading towards the gym, go out, get some fresh air and enjoy Christmas. Moreover, be determined to keep yourself active throughout the next year. Exercising is great for both physical and mental health. It enhances your overall wellbeing and fills your body with energy and you need that kind of energy to keep up with the spirit.
2. A Jolly Breakfast
Make yourself a warm, hearty breakfast. It is rewarding to start your day with a good breakfast. When you already have the evening planned out, you need to include some nutritious food right in the morning to keep you full.
You can start your day with a bowl of porridge with fresh fruits. If you are in a mood to cook, what better than pancakes with a steaming hot cup of tea/coffee. Although try to keep them healthy by altering some ingredients. A good breakfast always puts your mind to a happy place.
3. The Second Best Thing to Presents- Water
We can't repeat this enough, and emphasise on the most important point to consider during Christmas. Keep yourself hydrated. Amid all the madness, you may forget to drink a glass of water.
Also, with every other sugary beverage and alcohol that goes into the system, you might feel they would compensate for the water. But, all kinds of drinks do not hydrate you. Some beverages have high sugar and alcohol content that remove fluid from your body, thus leaving you dehydrated. So, even if you are travelling, you can take a bottle of water along with you.
4. Don't Trust the Hungry You
Whether you have invited people over to your place or you are heading out to someone's lunch or dinner party, don't keep yourself starving. Staying hungry for long may make you feel tired and lightheaded.
Choose to eat something before the big feast, as we tend to eat more when we are hungry. In order to avoid overeating and latching on to some unwanted calories, have a light bowl of salad or some mixed nuts to suppress the hunger pangs. Hunger also spoils mood and impacts negatively on your emotional state.
The effects of drinking on an empty stomach are also unpleasant. The short-term impacts include easy hangovers, nausea, stomach lining inflammation, etc.
5. Eat smart- Rings a Bell?
A social gathering is a fun place to be. Though not so, if you are trying to eat healthily. You can't miss out on the parties, but what you can do is fix your plate. This way you can choose what you want to eat and also portion control.
Eating healthy at a party in itself is a challenge when there are tons of distractions. However, do not deprive yourself of all the delicious food. As mentioned earlier, portion control plays a vital role in this situation. Include fibre-rich delicacies such as fruits, vegetables and whole wheat dishes. A fair share of protein and low-calorie desserts like puddings and custards.
A Merry Mental Health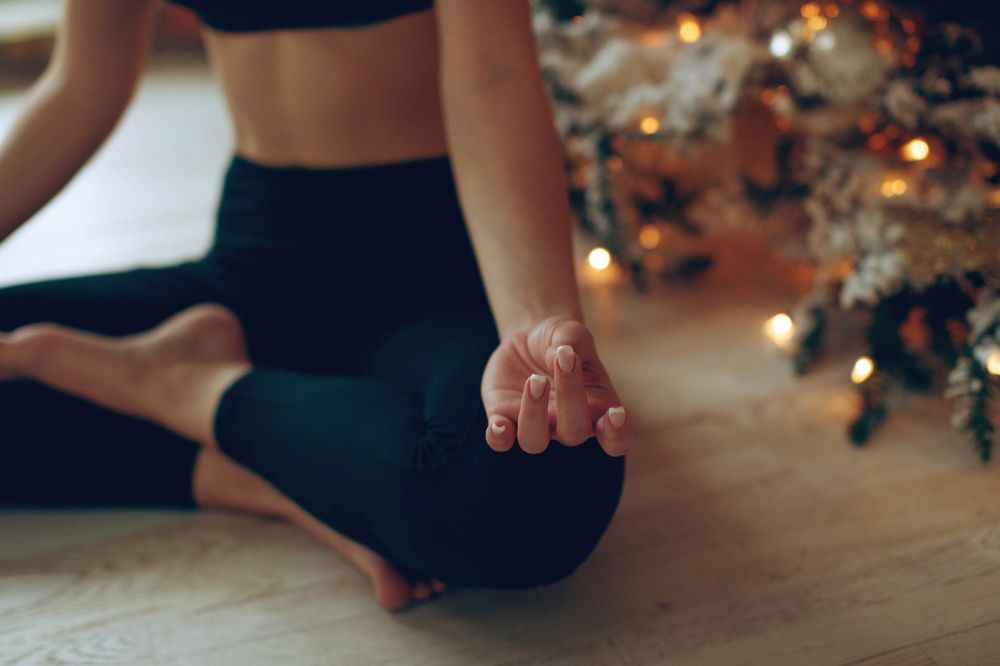 Along with the physical being, you also need to maintain your mental wellness. Christmas can be a happy and cheery time for people. But it can be equally straining for people dealing with financial trouble, loneliness and depression. So, take some time out for yourself and others in need.
Prioritize mental health at this time of the year. Spreading awareness and encouraging people to seek help is the best instrument for the people who feel emotionally vulnerable. Spend some time with your family, friends and neighbours. Inquire about their health and support them in their journeys. Visit your parents and your grandparents if you are living on your own. A good family bonding time is what is required to keep you going throughout the year.
After all, Christmas is all about giving and sharing. So, participate in local community activities, donate to a food bank and never hesitate to offer random acts of kindness.
In all of this, do not forget about yourself. Self-care is the best gift that you can present yourself. Thus, invest in some 'me time' and do what would make you happy.
Post- Christmas Cleanse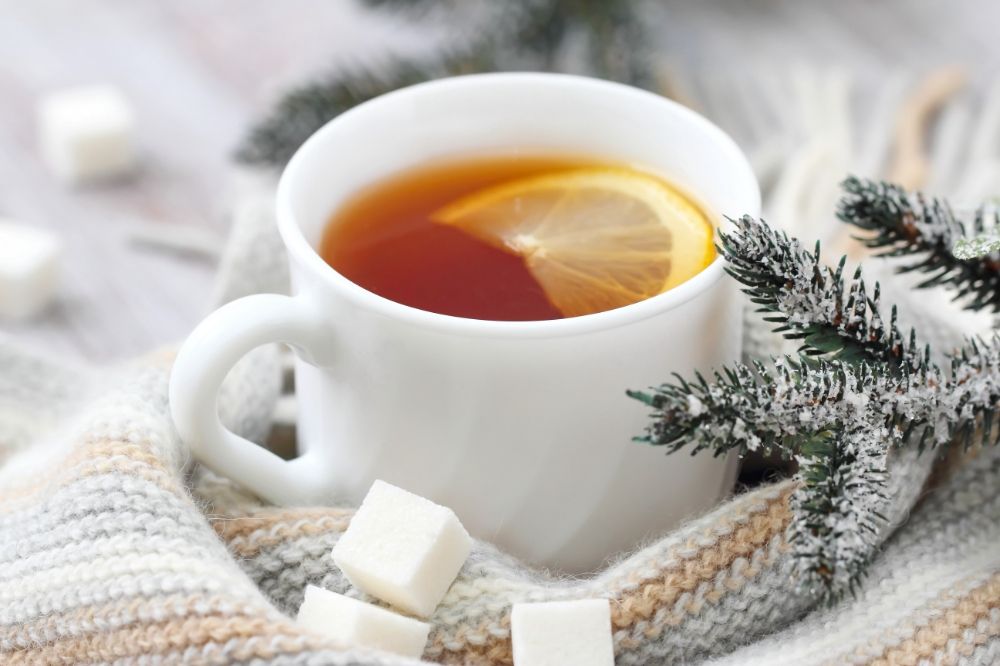 After all the indulgence, we do believe that a Post-Christmas cleanse is beneficial. You have been maintaining your healthy eating habits, exercising for most of the days and your routine hasn't derailed. However, there may have been a few bumps that need to be put off. So, let us guide you through the process of detoxification.
1. Reset your Stomach
The first thing is to incorporate plenty of lemon-infused water and freshly made juices into your diet. This will provide you with several antioxidants. You need to flush out all the toxins in your body. Eat plant-based meals, focusing on vegetables and soy proteins. Try to have balanced meals containing the right amount of nutrients. Say no to added sugar for a few days and avoid heavy snacking.
2. Regularize Sleeping Pattern
As much fun a night out sounds, your body needs adequate rest to function properly. Sleep deprivation can lead to high blood pressure, diabetes, weight gain, even stroke.
Upon long studies on behaviouralism, researchers have found out a condition that has engulfed half of the population and disturbed sleep patterns. This is known as 'revenge bedtime procrastination'. As the name suggests, it is described as an involuntary process, where people who generally do not have much control over their daytime routine, tend to refuse to sleep early at night in order to possess some power or a sense of freedom during late-night hours. You have observed such a habit, try to put down any kind of technology you are accessing and try to relax your mind into sleep.
3. Rejuvenate your Mind
Go along with some meditation in the morning to get out of the intense partying zone. You can also play soothing music or do some light reading to ease your train of thought. Prepare yourself for the approaching days and slip into organizing your schedule beforehand.
Alternative Healthy Recipes for Christmas
1. Winter Salad
Servings: 4
Cooking Time: 1 hr 15 mins
Ingredients:
Medium beets: 6 (scrubbed)
Rocket Leaves: 400 grams
Avocado: 1 (sliced)
Goat cheese: 100 gram (crumbled)
Chopped walnuts: 64 grams (toasted)
FOR DRESSING
Extra-virgin olive oil: 2 Tbsp
Balsamic vinegar: 1 ½Tbsp
Maple syrup: ½ Tbsp
Dijon mustard: 1 Tbsp
Kosher salt
Freshly ground black pepper
Method:
Preheat the oven to 200°celsius.
Wrap each beet in aluminium foil and place it on a baking sheet/tray.
Roast until tender (insert a fork or knife through the foil to check), for about 1 hour.
Let it sit out until cool enough to handle
Then peel and cut into wedges.
Meanwhile, make the vinaigrette: In a jar, put together olive oil, maple syrup, vinegar and Dijon, shake until fully combined
Now, season with salt and pepper.
Put the rocket leaves in a large -sized serving bowl and lightly drizzle the dressing. Top the salad with beets, goat cheese, avocado and walnuts.
Mix gently and add more vinaigrette as needed.
Serve
2. Broccoli and Cauliflower Gratin
Sevings: 8-10
Cooking Time: 1 hr 10 mins
Ingredients
Unsalted butter: 1 ½ Tbsp
Cauliflower: 1 medium-size (cored and sliced into bite-sized pieces)
Broccoli: 1 medium-size (trimmed and sliced into bite-sized pieces)
Whole wheat flour: 3 Tbsp
Skimmed Milk: 473 ml
Nutmeg: ¼ tsp. (freshly grated)
Low Fat Cheese: 200 grams (freshly grated)
Kosher salt
Freshly ground black pepper
Method
Preheat the oven to 190°C.
Butter a shallow baking dish.
Put the cauliflower and broccoli slices in the prepared dish.
Melt the rest of the butter in a medium saucepan over medium heat.
Sieve in the whole wheat flour and cook, for 2 minutes (till you get a mild earthy aroma)
Next, slowly whisk in the skimmed milk (simmer and whisk occasionally, until slightly thickened)
Remove from the heat and add in the nutmeg and 100 grams of low-fat cheese.
Season with kosher salt and freshly ground pepper.
Pour the sauce over the vegetables. Sprinkle the remaining grated cheese.
Cover loosely with aluminium foil and bake for 15 minutes till the sauce gets bubbly.
Remove foil after 15 mins and bake the vegetables till they are tender and golden brown at the top (20 to 25 mins)
Take it out of the oven and put it to rest for 10 minutes before serving.
Serve warm
We believe in magic throughout the year, because we have seen dreamlike transformations and willful dedication that changes lives. All you gotta do is believe in yourself as you believe in the spirit of Christmas. HealthifyMe wishes all a Merry Christmas filled with love and happiness.
About Author