"I started feeling a lot more confident" – How putting #HerHealthFirst made the difference
Angel knew she had to lose weight in order to get over her medical conditions. Here's the story of how consistency and dedication helped her become healthy.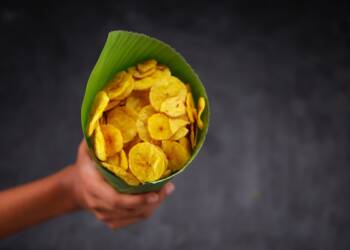 Following the birth of her child in 2014, Angel Brendan weighed 103 kg and was a borderline diabetic. While she managed to drop a few kilos with time, she found herself facing another obstacle soon enough. The dreaded weight loss plateau. Still weighing a not-so-healthy 91 kg, she realized her methods had to change.
When Ayurvedic treatment did not work, Angel started speaking to multiple dietitians. This was not of help, either. "I found these diets difficult to follow since they did not include regular day-to-day food, and being a working mother did not help too," she recalls.
"During my free trial, I lost 1 kg"
It was in early 2017 that this IT professional-turned-homemaker finally stumbled upon HealthifyMe. A few good reviews later, she decided to give the app a try. While Angel was doubtful with regard to diets at first, all her doubts were cleared in her first week with HealthifyMe. "During my free trial, I lost 1 kg and started to feel really good about myself," she says.
"I selected Alpa as my diet coach based on the feedback she had received from other users," Angel tells us, "When I got a medical check-up done based on Alpa's recommendation, I found out about my rising cholesterol, and iron, calcium and Vitamin B12 deficiency." At this point, it became clear to Angel that things had to change, and soon.
She then became more serious about her health, and began following her diet religiously. Having found the answers to her diet problems, Angel knew she needed regular physical activity to improve her health.
"I do not back down from doing any exercise now"
She chose Prachi as her fitness coach based on Alpa's recommendation. "Since I had never done any kind of workouts before, the idea of exercising was completely new to me," Angel says, "However, with Prachi's help, I am now very confident about my workouts, and I do not back down from any kind of exercise."
Angel's dedication and discipline began reaping rewards in time. Results started to show on a weekly basis, and that only made her feel better about herself. "My transformation has left me feeling much more confident, and has motivated my friends to get started on their fitness journeys," Angel beams.
Twelve months later, it was all worth it!
Angel's consistency in following the diet and workout plans she received has seen her overcome diabetes altogether. In addition to that, she has also fought off the deficiency of iron, calcium and Vitamin B12. Twelve months since the start of her journey with HealthifyMe, Angel now weighs 65 kg, and her Body Mass Index (BMI) has normalized.
Losing 26 kg, and overcoming various medical conditions, Angel bore the fruit of putting #HerHealthFirst. Inspired by her? Get started on your own fitness journey!
Disclaimer – Angel was able to lose weight and become healthier through personalized diet and fitness plans. Results may vary for you.
About Author