Amarendra Sinha – Made the shift from a sedentary to an active lifestyle and lost weight
Amarendra Sinha was able to lose 20 kg in 4 months and shift to an active lifestyle from a sedentary one by following the diet and fitness plan.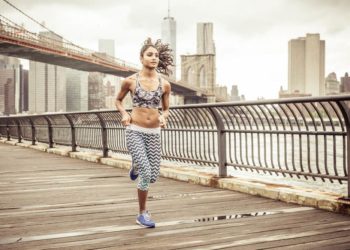 The sedentary corporate life took a toll on Amarendra's health. With scales tipping towards 94 kg, he decided to do something about his weight and decided to adopt an active lifestyle. HealthifyMe helped him lose 20 kg in 4 months.
His story begins with using the app to help him keep track of his calorie intake and maintain it at the required level. Amarendra then took the assistance of fitness coach Suresh and diet coach Ayushi to lose weight and make the shift from a sedentary to an active lifestyle. Diligently following the diet and workout plan given to him, Amarendra gradually started seeing changes in his health. In order to get used to an active lifestyle, Suresh had come up with a fitness routine that included daily walks, stability, and mobility, static and dynamic exercises.
Amarendra would regularly update the food logs on the app to keep track of what he ate while maintaining his calorie budget. His diet coach helped him out with choosing the foods that would help in his weight loss process. One item that he completely omitted from his diet was processed sugar. Amarendra had a habit of drinking tea at regular intervals as a result of which his sugar consumption was very high. In order to correct this Mona suggested that he drink green tea without sugar. He also switched from 3-meals-a-day to 5-meals-a-day. This led to a boost in his metabolism and helped him stay fresh all day, thus taking him a step closer to an active lifestyle. He gradually migrated from eating junk food to following a healthy diet under the guidance of his diet coaches and started having light dinners.
The combined effects of following the prescribed diet and workout plan started showing him results within the first week. Here is a break up of his weight loss progress.
Amarendra however, faced one road block. He was losing weight very quickly and easily. This was a matter of concern for him. On expressing this to his coaches, fitness coach Suresh explained that everybody has a different body constitution. The main reason for such a rapid weight loss was that Amarendra's body had a lot of water retention which comprised of most of his weight. The correct diet and workout plan helped him get rid of this extra water. On doing a body mass composition and fitness test, Amarendra was assured that there was nothing to be worried about.
"I feel great and confident from the inside. I have never felt this fit in my life before. All thanks to my coaches and the adoption of an active lifestyle."
Amarendra is very impressed with the dedication shown by his coaches during his transformation. "I have received a lot of guidance from my coaches at HealthifyMe and the app has helped me track my calories accurately. This transformation has not only helped me lose weight but has also enabled me to adopt an active lifestyle" He feels more energetic as a result of this. His friends and family are also happy to see such a positive change in him.
"Working with Amar was a true delight for me. I have never seen anyone as dedicated as him."– Suresh P, Fitness Coach.
Amarendra was able to lose 20 kg in 4 months and shift to an active lifestyle from a sedentary one by following the diet and fitness plan customized for him. Our coaches are here to help you achieve your fitness goals.
Disclaimer: Amarendra underwent such a transformation with the help of a personalized diet and fitness plan. Results may vary for you.
About Author