How to make Health your premium asset with the HealthifyMe App?
Explore and learn how to use the HealthifyMe App. There is tons that you can do to initiate your transformation journey.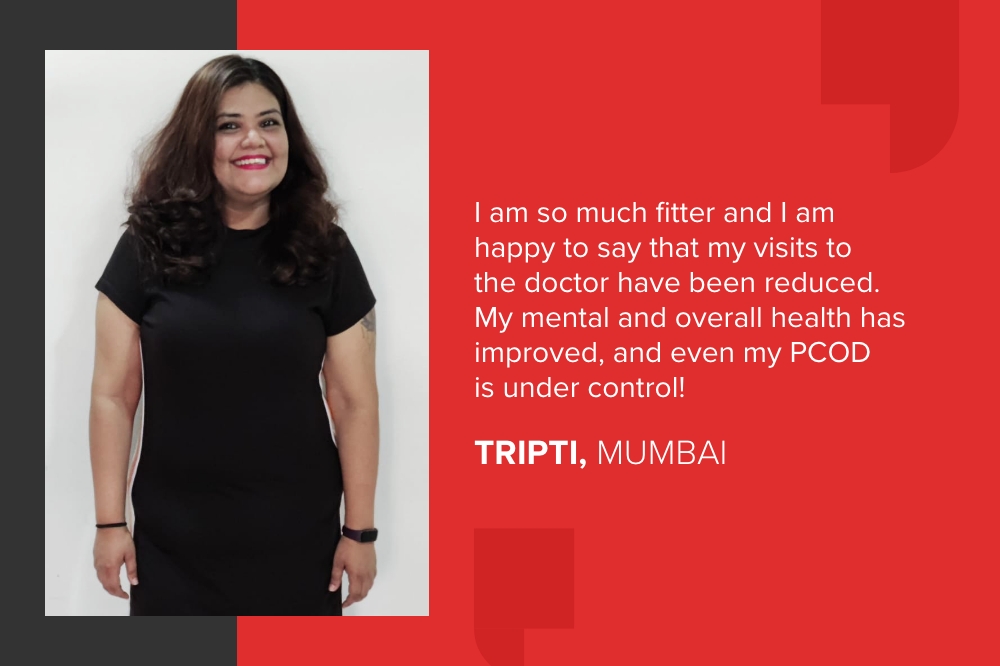 As we hustle in the world of hybrid working and resetting our work-life balance, there is a ton that we must consider as our priorities. While the concept is becoming exceptionally popular among the corporate crowd, we need to take a minute to understand that, in the long run, earning a healthy lifestyle is equally important. The foundation of HealthifyMe speaks truly to the idea of convenient and personalized health guidance.
During this time of uncertainty, we might be asking the wrong questions to ourselves. The more appropriate question should be, are we ready to take a step towards a healthful and wholesome future? So, to be future-ready, you can rely on innovative technology that serves you the best. HealthifyMe App is one such means that helps you achieve a healthy lifestyle at your fingertips.
The paradigm shift in the health and fitness market has made a significant mark in digital fitness. Thus, taking a giant leap toward digital fitness, HealthifyMe is committed to transforming a billion lives and contributing to global wellness.
This article will help you understand the HealthifyMe App and how it can help you maintain your health.
The HealthifyMe App
Your smartphone will no longer keep you immobile. The HealthifyMe App is a dynamic product with advanced features professionally developed keeping in mind the needs and expectations of individuals. Based on absolute practicality, the purpose of this app is to provide a comprehensive platform to people and initiate a conversation about health.
Features of the App
The basic construct of this app is kept simple and user-friendly. However, it is loaded with features that can also be synced with other fitness devices or apps. Some of the unique features of this HealthifyMe App are:
1. Food and Activity Tracker
Powered by you, the app helps you keep a tab on your food and trails your course of activities throughout the day. For example:
Food
Open the App and click on the Plus sign at the right side of calories eaten
Select Breakfast
Search 'Bread Toast' in the text box provided at the top of the screen
Select the option 'Breast Toast' from the menu
In the next screen, scroll to select quantity '2' and then scroll to piece
Click the 'Add' button present at the bottom of the screen
Activity
Open the App and click on the Plus sign at the right side of calories burnt
Search for the physical activity 'Jumping Jacks'
Select the option 'Jumping Jacks' from the menu
In the next screen, add the number of reps
Click on 'Track'
2. AI Nutritionist
Applying the best bet on technology, Ria (AI Nutritionist) keeps you motivated and resolves your queries in real-time.
Open the HealthifyMe App
Click on the 'Red Button' present on the right bottom corner of the screen
Initiate a chat by typing in your query or concern and submit
3. Connect with professionals
Access to in-house dieticians, nutritionists and fitness coaches for expert opinion.
Open the HealthifyMe App
Click on 'My Plans' at the bottom of the screen
Select the 'Transform' option
Choose the subscription model
Browse through its features
Click on 'Buy Now'
4. Weekly calorie insights and analysis
Receive data-based insights that help you set up a calorie budget and plan your diet.
5. Informative Articles
Learn more and empower your knowledge about wellness and health with our frequently updated articles. Navigate to the discover section in your app and select Blog.
6. Healthy Recipes
Choose from numerous healthy and delicious recipes as per your preference. Navigate to the discover section in your app and select recipes.
7. Live Workouts
Join live workout sessions with experts and exercise from your home.
How to Healthify Yourself through the App?
Now that you know what it offers, it is time to know how you can sign up for the app and bring it to your service.
How to Sign and Set up a HealthifyMe Account?
It's easy to Sign up for a HealthifyMe Account, simply follow the steps mentioned below.
Unlock your smartphone and go to your Google Play Store or Apple App Store and download the HealthifyMe App.
Open the App and click on 'Get Started'
Next, feed in your Mobile Number or email id to Sign Up
If you have fed in your Mobile Number, provide the OTP sent to your number
Now, a pop will appear seeking your GPS access. So, click on Allow
Add in your basic information like the Height, Weight and number of days you are active. Choose from Highly Active or Lightly Active.
Also, mention if you have any already existing diseases like Diabetes, Thyroid, Hypertension etc.
Set up your Goal mentioning the weight that you wish to achieve
Receive your daily calorie budget according to your goal.
Your Profile is not created with HealthifyMe
How to Use the HealthifyMe App?
The App is developed adhering to the diverse age group it caters to. So, its user interface is kept simple, yet sophisticated. You may easily navigate through the app without any snag.
1. To count calories
Click on the Plus Sign to feed the calories eaten. Feed in your every meal of the day in the calorie tracking section. You can type in the food, and select its approx. quantity and then click on Add.
2. To monitor water consumption
Track your hydration status of the day by clicking on the Plus Sign and adding a glass of water every time you consume one.
3. To trace steps
This can be calculated by syncing your Google Fit app to the HealthifyMe App.
4. To calculate burnt calories
If you get involved in an intense workout session like Walking, Running or Bicycling, feed in the requisites. It can also count burnt calories automatically through the number of steps you walk.
5. To track sleep
Prepare a sleep schedule and feed in the number of hours you sleep. You can also set up a reminder for your sleep time.
How to create a personalized diet plan and workout routine?
Based on your calorie budget, regular activity and food preferences, the app curates a diet and workout plan ideal for your lifestyle. You may also modify your diet plan and include or change food as per your wish. However, it must be adhering to the recommended daily calorie intake framework. Moreover, our HealthifyMe coaches are readily available to chalk out a personalized diet and workout plan for you. Simply explore the features of the plan and choose.
How to book your Live workout session?
Let us guide you through the process.
Open your HealthifyMe App.
Scroll below the tracking section and keep swiping right to find the 'Book your Favourite Live Session' tab.
Click on the tab.
Select the desired session as per your preference and availability.
Click on the time slot that you chose.
Browse through the information and click on 'Book Now'
HealthifyMe Initiatives
The HealthifyMe initiatives are verticals that we pledge to set out for the comprehensive benefits that they offer as a whole. We have carefully curated these initiatives that are meant to deliver the best for the best.
1. HealthifyMe Coach Plans
There are 2 available Coach Plans dedicated to covering both the diet and the fitness peripherals. Elaborating, a single coach plan is in regards with your dietary front, like to assemble a personalized diet plan, provide daily and weekly insights, consultation calls and AI nutritionist, Ria. Besides, the dual coach plan offers all of the above along with dedicated fitness coaches and a personalized fitness plan.
2. HealthifySmart Plan
This is a more compact plan in respect to the other two coach plans. The Healthify SmartPlan extends to an easily customizable diet and workout plan, AI nutritionist, daily and weekly insights, macro or micronutrient tracking and healthy recipes. This plan empowers you to initiate your unique solo journey backed up with our AI-based guidance and information. Learn more about HealthifyMe SmartPlan here.
3. HealthifyMe Sense
A conscious effort from HealthifyMe to familiarize you with the significance of Mental Health. HealthifyMe Sense is a new initiative that focuses on spreading awareness about mental health and wellbeing.
The impact of HealthifyMe App on daily lives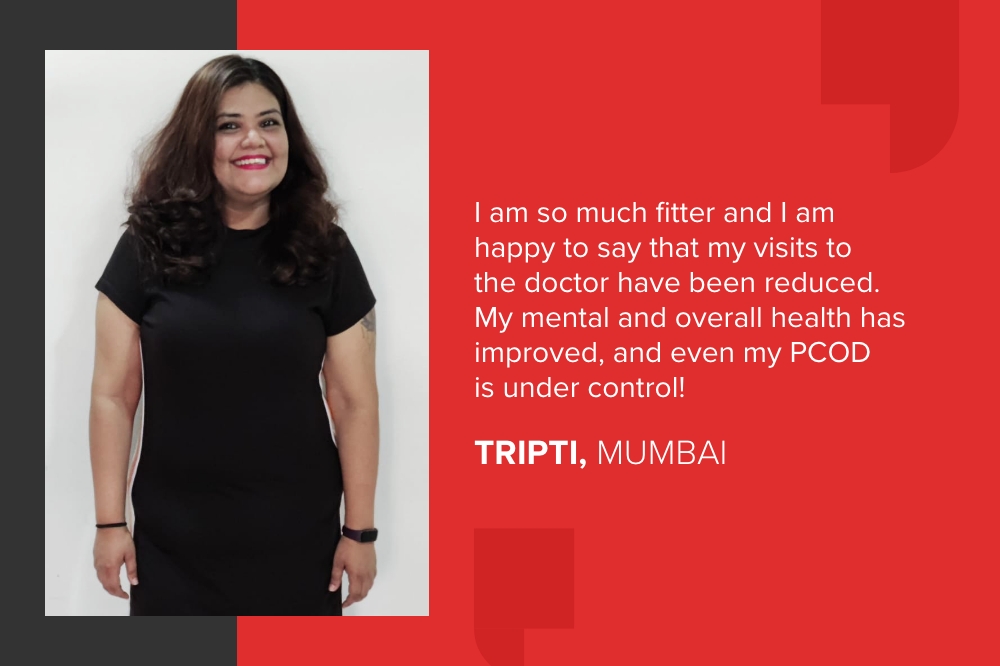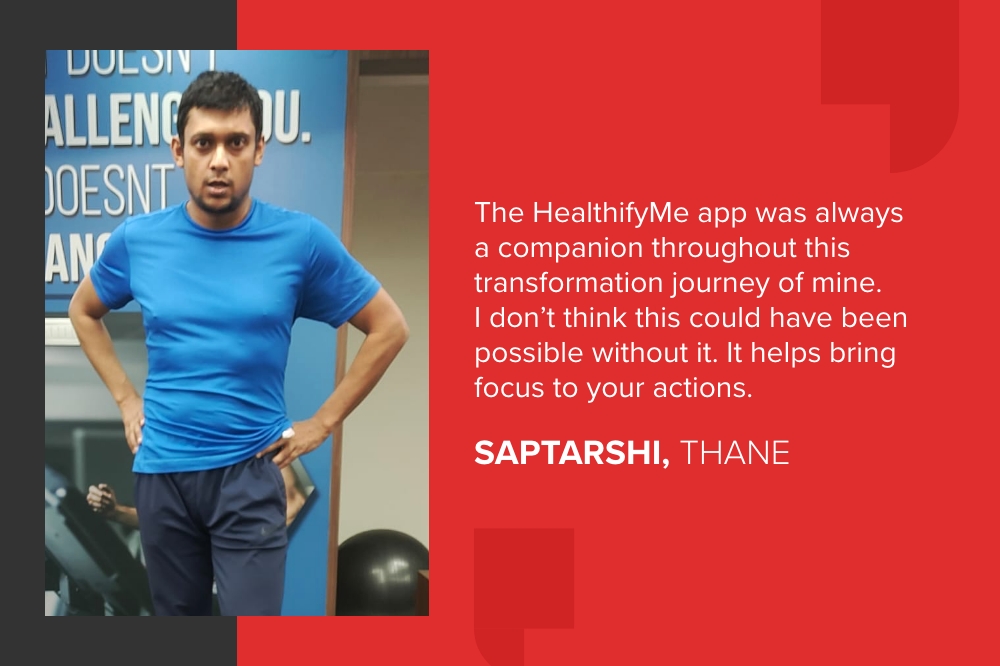 If you have any query or concern regarding the functioning of this App, feel free to explore it here or simply write to us at [email protected].
About Author