International Day of Yoga at HealthifyMe
International Day of Yoga honours the multifold discipline that is Yoga and celebrates its benefits and worldwide appeal.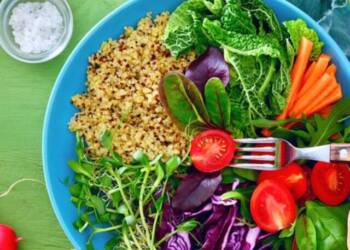 What is International Day of Yoga?
International Day of Yoga came into existence on December 11, 2014, when the United Nations General Assembly declared June 21st, the longest day of the year in the Northern Hemisphere, as the official day to celebrate the wondrous discipline, Yoga.
Celebrating #IDYWithReebok
Celebrating International Day of Yoga has been an integral part of our company's culture from when it came into being. What started off as a one-city Yoga session in 2015 to raise awareness about Yoga, expanded into a multi-city, multi-venue Yoga event in 2017! A Health Partnership with Reebok India led us to co-organize and conduct Yoga sessions in three major cities, namely, Bangalore, Delhi and Mumbai on 21st June. The event had a common theme, that is to follow the 26 yoga asanas (Common Yoga Protocol), for good health, with 191 countries.
All the locations witnessed a great turn-out! Thousands of HealthifyMe users and fitness enthusiasts alike came together on a Wednesday morning to engage in an hour-long Yoga session, followed by fun and exciting activities!
IDY with our Corporate & Healthcare Partners
Our in-house Yoga coaches took the initiative forward by travelling across the country to conduct engaging Yoga Sessions for the employees of our Corporate Wellness and Healthcare Partners – L&T Infotech, Navionics Tech Ltd, New Growth, Concur Technologies, Manipal Hospitals and Sakra Hospitals, to name a few.
Being a digital health and fitness platform, it was only essential for us to celebrate International Day of Yoga within the app! Simple tasks and articles were curated to help users get started with Yoga, and regular practitioners of the discipline were encouraged to share pictures of themselves doing their favourite Yoga asana!
A long and hectic day filled with events and excursions came to an end with a calming Yoga session within our office premises, and the launch of our much-awaited Yoga and Diet Specials Premium Plan.
If you're looking to begin the practice of Yoga to beat stress, attain a peaceful mind, and achieve your fitness goals, we're here to help.
About Author