Ajay Pathak – The hero who bid adieu to obesity
With obesity came health problems like diabetes, asthma, cholesterol and hypertension. Read on to find out how Ajay Pathak overcame these problems.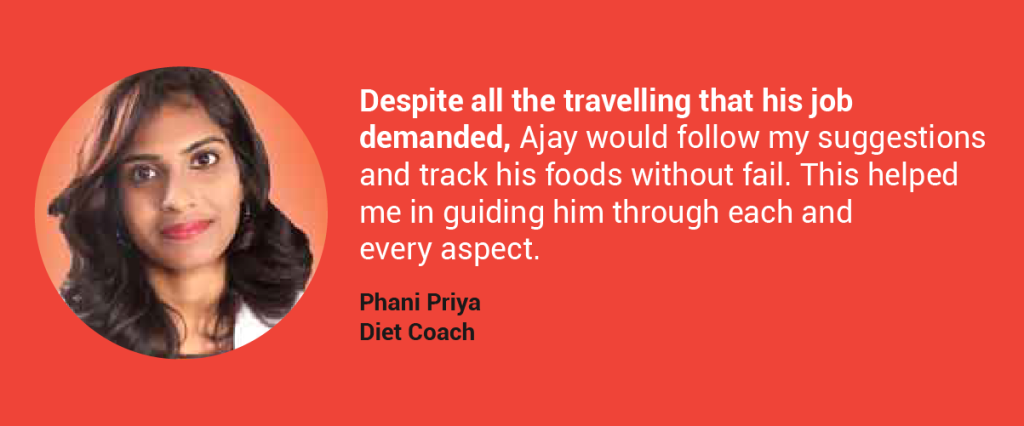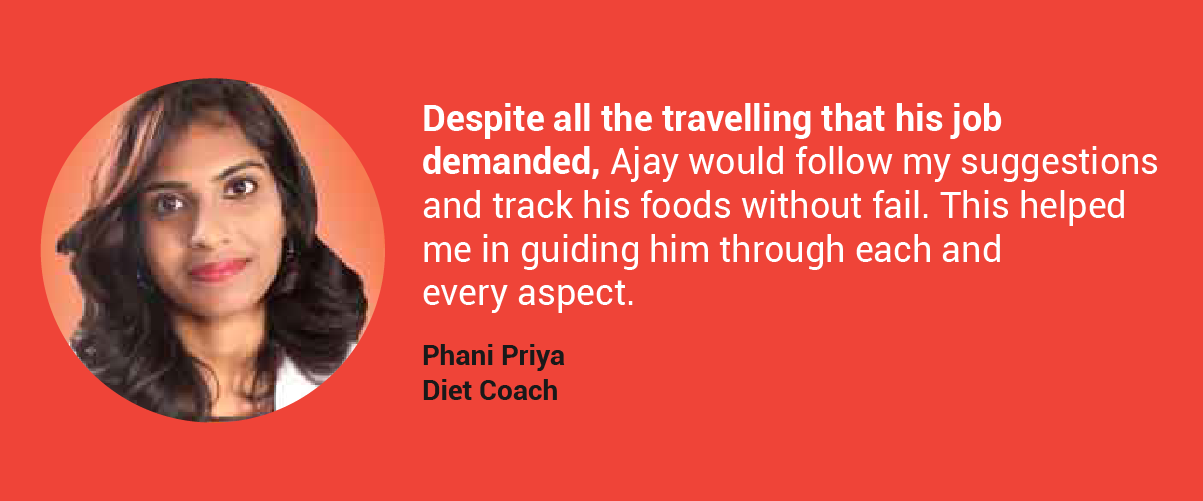 Born and brought up in Delhi, Ajay Pathak was never a victim of obesity. This aspect of his life changed over the last 16 years. His job demanded a lot of travel out of him, coupled with his love for junk food, Ajay became overweight to an extent that the scales would never go below the 100 mark.
"Reality struck and I realized that I need to do something about my weight!"
We often hear that with obesity comes a lot of other medical conditions. In the last six years, he started facing some serious health issues. Unluckily for Ajay, he was diagnosed with diabetes, high cholesterol, hypertension, and asthma. He would regularly be admitted to the hospital because of his breathing problems. While on a tour for work, Ajay had to be admitted to a hospital, "that's when reality struck and I realized that I need to do something about my weight! For a man who is just 54 years old, my ailments were a wake-up call for me." Ajay tells us.
"Systematic routines helped me overcome my greatest weakness – procrastination"
On a quest to do something about his obesity, his friend came bearing light on HealthifyMe. Initially, Ajay was a little skeptical about taking up a long-term plan, thus began his journey towards a healthier life. Weighing close to 125 kg at the time Ajay found it a little difficult to make the shift from his laid back lifestyle. Procrastination was his greatest weakness. The systematic routines set by the coaches helped him overcome this weakness, says Ajay, who was all praises for their dedication. We learn from Ajay that it was only because of the constant follow up from Swapna and Phani Priya that he was motivated and encouraged to stick to the diet and workout plans given to him.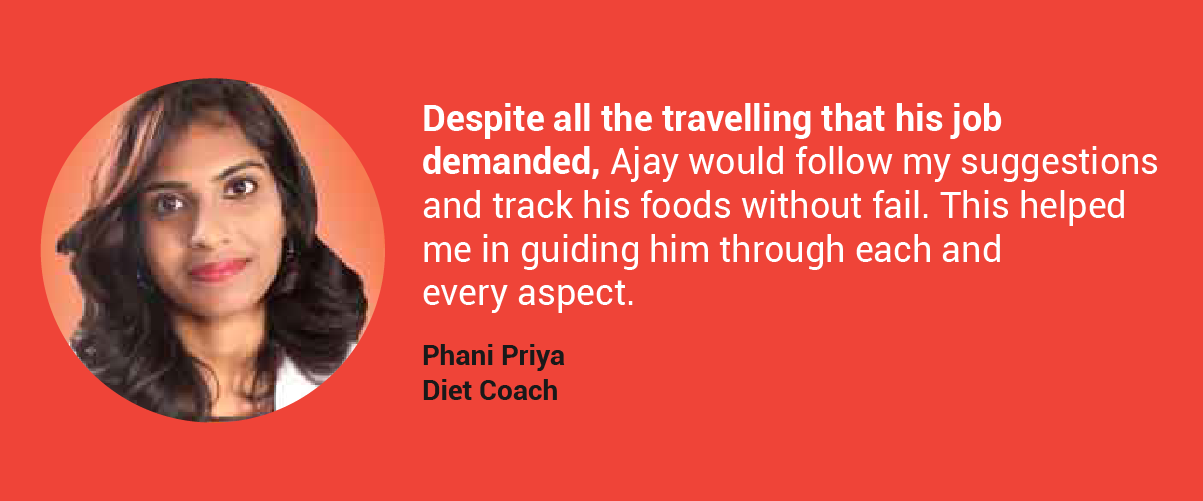 "Now even if someone offers me a samosa I decline it."
For a die-hard foodie like Ajay, it was a herculean task to give up all his unhealthy eats and switch to eating healthy. His diet coach Phani Priya gradually eased him into the habit of eating nutritious food while paying attention to his portion sizes. That being said, he also included the fact that healthy food can be tasty too! Ajay can't express enough about how much the constant coach follow-ups have helped him. As soon as he would enter a food log with unhealthy food, he would receive a call from his diet coach advising him on what he should eat the next time he gets a hunger craving. "Now, even if someone offers me a samosa I decline it. This coming from me is a huge achievement because there was a time where I would eat 5 – 6 samosas in one go" says Ajay who is very proud of this feat.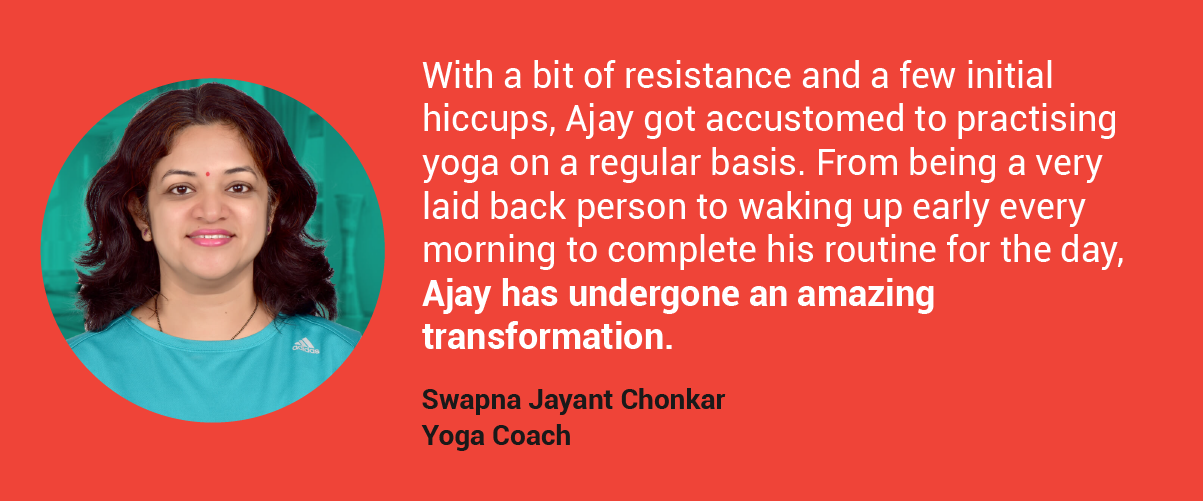 "Yoga has helped me to an extent where I am seeing a big difference in my personal as well professional life"
Yoga has brought about a change in Ajay's life not only on a physical level but also on a mental level. Yoga coach Swapna, initially started off with small yoga routines like the pranayama and chair Suryanamaskar and regular walks. We noticed that the Kapalbhati helped him cope with his asthma while the Sukshma Vyayama helped strengthen his joints and a few asanas for diabetes that helped bring his sugar levels under control. Now he not only has become an early bird but also completes his 90-minute walk along with his entire yoga routine.
"My obesity not only had a negative effect on my health, but it also resulted in low self-esteem. Because of this I wouldn't go out anywhere or meet people. This sense of insecurity was the trigger for my bad temper." After joining HealthifyMe, Ajay realized that what one eats and how active one is, affects a person mentally as well as physically. Yoga has helped Ajay in a huge way. He has been able to exercise control over his temper and he has also become more active. Ajay tells us that he has seen a big difference in his personal as well as professional life. The highlight of Ajay's journey to tackle obesity with HealthifyMe is that fact that his cholesterol has normalized along with his sugar and blood pressure. Ajay also noticed that his breathlessness has decreased by a huge margin. "I am so inspired and motivated with the change I have seen in myself, not to forget the laudable service from HealthifyMe, I gifted my wife a plan out of concern for her health as well. Although I still have a long way to go I have decided that whatever happens, I will not allow myself to gain back the lost weight," says Ajay as he signs off.
Ajay was able to overcome his obesity along with his medical changes by bringing about the much-needed changes in his diet and fitness routine. If you are facing the same problem, our coaches are here to help you.
Disclaimer: Ajay overcame obesity and lost 28 kg in 12 months with the help of a customized diet and fitness plan. Results may vary for you, let us help you get the right plan.