10 Coaches Tell Us About Their Inspiring Journey to Fitness
Looking up to coaches for inspiration has never been a bad decisions. Here is what they have to say about their fitness journey.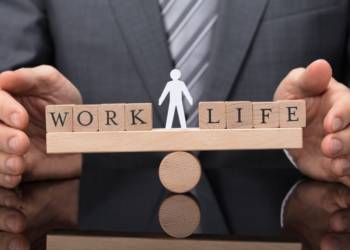 Looking for a reason to stay motivated and inspired on your fitness journey? Here are 10 HealthifyMe fitness trainers talking about their journey to fitness and what inspired them to make it in the fitness industry and motivate others to adopt the healthy lifestyle.
Fitness Coach – Sahil Gupta
Growing up, I was a very scrawny kid, always on the lighter side. This phase of mine carried on all through college. One fine morning something snapped in my wiring and there was no looking back. I hit the gym with all guns blazing and started eating peanut butter by the kilo. Thus, began my journey to fitness.
Staying fit became my passion and since then I have taken a special interest in helping out people who are in the same phase that I was in a few years ago. I realised that it is very important to educate everyone, that if you are skinny you can get to your goal weight the healthy way by eating right and training your body. That being said, there will be sacrifices that have to be made and tears that have to shed.
Fitness Coach – Anisha Choudhary
My fitness journey began right from when I was a little girl. My main source of inspiration was my father. He imbibed in me, the practice of yoga and always told me how to eat right. I started running and I still remember my father used help me train at the stadium, recording my run time to help me gauge my progress. I also developed an interest in basketball, trained under a coach and went on to play several state level games.
My curiosity to know what used to go on in my body while I used to participate in various physical activities, made me pursue a career in physiotherapy.
Fitness Coach – Roshini Gilbert
No one believes me when I tell them that I lost nearly 30 kg after pregnancy, thank god for the photographs. This little feat that I have achieved has motivated me and made me believe that if you have the will to do something you will achieve your goal for sure. I had clearly underestimated what being a mom meant. The job description of being a mom is very demanding and left me feeling quite weak at the end of the day. That's when I realised that it is time to get back into shape, and started incorporating workouts into my daily routine and ensured that I followed a healthy diet. Now, it's not just me who is reaping the benefits of a healthy life, but my family as well.
I believe in leading by example. If you are fit, your family will be encouraged to get fit. Once you have the power of knowing the benefits of good health, you can educate your entire family. And isn't that your goal – to achieve the best for those you love?
Fitness Coach – Shaik Moyeenuddin (Moin)
My journey to fitness like everyone else started with a corporate stint in the HR and Stock Market industry. What's different is the fact that my journey as a fitness coach began with a back injury. Being featured in several newspaper and magazine articles boosted my morale tenfold and got me hooked on to keeping fit and helping others get fit.
My motto is to inspire and be inspired. I take up the challenge every single day to motivate and inspire at least one person to embrace the fit life.
Fitness Coach – Sreemanth Desai
The one and only Bruce Lee – Martial Art Legend – is my true inspiration who drove me towards the path of fitness. Training in Kalaripayattu and Mixed Martial Arts helped build my stamina and flexibility.
I believe that all it takes to lead a healthy life is your hard work coupled with a well-balanced diet. If you have the passion and drive to transform, there is no stopping you!
Fitness Coach – Dileep Bs
As a child, I was always outside playing some sport or the other. Inspired by greats like Lionel Messi, Cristiano Ronaldo, Sachin Tendulkar and the likes I would always ask the question, "If they can, why can't I?", the fact that they worked hard and never gave up on their journey to greatness inspired me to follow my calling and embarked on my journey to fitness.
People always feel that it is difficult to get fit and stay fit and that it takes a lot of effort. I have made it my mission to help them understand that all they have to do is make fitness a part of their daily routine and they will get there sooner or later.
Fitness Coach – Syed Pasha
Dating back to when I was a skinny college going boy, I underwent a transformation which led me towards the path of fitness. It was only after enrolling myself in a gym that I understood what my body type was. This instilled in me the drive to educate myself on the various body types and how to work with each of them. My transformation motivated me to embark on this journey of fitness.
It is now my turn to educate everyone I know and help them lead healthier lives.
Fitness Coach – Surabhi Srivastava
After my second child was born I went into a coma due to a sudden drop in my blood pressure. Even though it wasn't a medical condition that I had I knew that if it was not taken care it could go out of hand. It was then that I made up my mind to make an effort and workout every day but procrastination played spoilsport.
Starting off as a lecturer in a medical college and running a clinic that helped people who were overweight get their weight under control. I noticed that they would go back all hail and hearty but come back with the same issue because the root cause of their problem was their eating habit. On joining HealthifyMe I realised that spending hardly 45 minutes on a workout can make a big difference when paired with a healthy diet, thus began my journey. Having a good personal connect with clients has made me realise that bringing success to them is a two-way street.
"God has given us 639 muscles to be used and not abused; He has also provided us with nutritious food which is available in abundance, it is up to us to make the healthy choice", is what I always tell my clients.
Fitness Coach – Tejash Kumar Reddy
I started working out at the gym in my pre-teen years, and I must say that it has not been easy. I resumed my workouts 5 years ago when I weighed 130 kg and hit a plateau at 111 kg. This made me realise that I had to alter my food along with my workouts because my body got used to the routines I was following.
In the process, I had a severe injury and yet managed to bounce back. What I learnt from this is that anything is possible, all it takes is a little self-motivation and belief in yourself.
Fitness Coach – Munira Jasdan
While in school, I was a rank student who was also interested in sports. I had a very strong competitor who would always be one step ahead of me. The fact that I was better than her in academics and not in sports motivated me to push my limits and do better at athletics.
She gave me that little push that was enough to kickstart my journey to fitness and since then on there has been no looking back.
Need advice on making fitness a part of your daily routine? Our experts/coaches can help.
About Author