Health Advantages of Gluten Free Brown Rice Bread
The basis of healthy living is changing your lifestyle by choosing healthier choices, and this Gluten-Free Brown Rice Bread is one of them.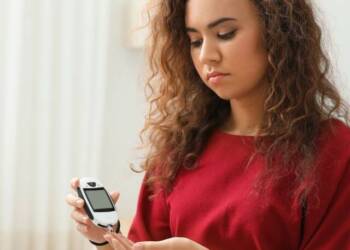 Gluten-free brown rice bread is a type of bread made with brown rice flour. It is suitable for people suffering from gluten intolerance as it will not cause any adverse effects. Gluten-free brown rice bread is produced mainly from brown rice flour, tapioca flour, or maize flour. The addition of maize flour makes it more nutritious.
Common ingredients are flaxseeds, chia seeds, vegetable oil, and xanthan gum. You can also use honey and agave as sweeteners to enhance its taste. Brown rice bread is an excellent alternative to white bread.
It is no secret that brown rice is highly nutritious. A bread made with brown rice undergoes processing, which is necessary for the basic formulation of bread. However, after baking, the nutritional composition of the bread was seen to have a significant amount of calcium, phosphorus, magnesium, potassium, iron, zinc, vitamin B6, and niacin. Since it is full of nutrients, you can incorporate it into a balanced and healthy diet.
Nutritional Information for Gluten-Free Brown Rice Bread
According to USDA, 100 grams of gluten-free brown rice bread contains
Energy: 309 kcal
Carbohydrates: 49.1 g
Fibre: 4.9 g
Fats: 9.34 g
Sugar: 9.81 g
Protein: 7.25 g
Calcium: 60 mg
Iron: 0.76 mg
Health Benefits of Gluten-Free Brown Rice Bread
Aids weight loss
The high fibre content in brown rice bread makes you feel satiated. It reduces appetite, prevents excess calorie consumption and contributes to weight loss. Fibre also aids in digestion.
Several studies have proved that consuming fibre assists in reducing weight. Dietary fibre also softens the stools and promotes easy bowel movement, preventing constipation.
Prevents Cardiovascular Diseases
Brown rice is heart-healthy. It is rich in dietary fibre, which reduces the risk of strokes and heart diseases. Rich in fibre, potassium, and magnesium, brown rice bread also helps lower high blood pressure.
Research suggests fibre-rich whole grains help in lowering blood pressure and cholesterol. In addition, gluten-free whole grain bread like brown rice improves cholesterol levels and prevents heart blockage, obesity, and the risk of cardiovascular diseases.
Supports Bone health
Research shows the importance of consuming several essential vitamins and minerals like calcium and magnesium for healthy bones. Brown rice bread is rich in calcium and magnesium. Magnesium improves bone mineral density. Therefore, it is vital to include magnesium in the diet to reduce bone fractures.
In addition, calcium is an essential mineral for strengthening the skeletal system. Since brown rice bread contains both these minerals in abundance, it can help improve bone health.
Favourable for People with Celiac Disease
Celiac disease results from an immune reaction to eating gluten. Gluten is a protein found in wheat and barley. A patient who has celiac disease must avoid consuming products containing gluten.
Gluten-free brown rice bread is an excellent choice to prevent celiac disease and benefit from other nutrients. The non-gluten community can consume this bread and reap nutritional benefits.
Boosts Immunity
Gluten-free brown rice bread contains zinc, which assists in fighting against germs and viruses. Studies have proven zinc, along with many other nutrients, helps in boosting immunity. It is vital for the development of immune cells and their functioning.
It also helps in wound healing and tissue repair. Controlled intervention trials document that zinc with vitamin C lessens respiratory tract infections. Moreover, it also combats diarrhoea, pneumonia, etc.
Prevents Iron Deficiency Anaemia
Studies prove iron to be an essential mineral in the haemoglobin synthesis in red blood cells. Therefore, iron deficiency leads to anaemia, where there aren't enough red blood cells produced by the body, leading to this condition. It affects one-third of the population globally. Eating iron-rich foods assists in preventing this condition.
Brown rice bread comprises a sufficient amount of iron, helping to combat anaemia. Numerous studies show iron in brown rice-based meals is significant in amounts and gets widely accepted by the body.
Anti-Depressant
Brown rice combats depression and anxiety-related disorders. The complex carbohydrates present in this whole-grain improve mood rapidly.
Gluten-free brown rice bread helps the body release serotonin, providing a calm and relaxed feeling. Several in-vivo studies show that brown rice effectively combats depression.
The HealthifyMe Note:
Although the Glycemic Index value of gluten-free brown rice bread is unknown, the glycemic index of brown rice is 50 while white rice's is 70. Therefore, patients diagnosed with diabetes mellitus should be conscious of their dietary choices and choose healthy alternatives like gluten-free brown rice bread. Due to the high fibre, protein, and various essential nutrient content available in brown bread, it can be part of a healthy diet and serve as an excellent substitute for white bread.
Allergies
Rice allergy is rare. However, researchers have noted a few cases of allergic responses. Food protein-induced toxic megacolon syndrome is a disorder in which grains (such as rice and oats) are a common cause.
Patients with celiac disease or gluten intolerance need to restrict their consumption. Common symptoms include abdominal cramps, diarrhoea, nausea, vomiting, hives, itching, cough, shortness of breath, or wheezing.
Adverse Effects
The concern related to the amount of arsenic in rice is long ongoing. Children and pregnant women are the most vulnerable to exposure. However, (FDA) the United States Food and Drug Administration suggests that arsenic found in rice is unlikely to cause any acute or urgent health problems.
Recipes
Gluten-Free Brown Rice Bread
Servings: 12
Preparation time: 1 hour 40 minutes
Ingredients
Brown rice flour: 2 cups
Warm water: 1 ¾ cups (105°F-115°F)
Sunflower oil: ¼ cup
Psyllium husk powder: ¼ cup
Instant yeast: 1 tbsp
Sugar: 2 tbsp
Xanthan gum: ¾ tsp
Eggs: 2 (room temperature)
Baking powder: 1 tsp
Salt: ½ tsp
Method
Grease a loaf pan.
In a large bowl, whisk the dry ingredients, including psyllium husk powder, brown rice flour, yeast, baking powder, sugar, xanthan gum and salt.
Pour warm water, oil and eggs into the dry mix and mix it well.
Transfer the dough to the greased pan and smooth the top with a spatula.
Leave the dough for 30-40 minutes to rise. Cover the dough pan with a kitchen towel and leave it in a warm place. The dough will double its size.
Preheat the oven for 10 minutes at 350°F.
Bake the dough for 40-50 minutes until the bread gets a dark brown at the top. (the loaf will sound hollow when ready)
Let the bread loaf cool down completely before removing it from the loaf pan.
Once cooled, slice and serve.
Note: Sugar is essential in this recipe because it serves food for the yeast. Which gets activated to make the bread rise. Make sure that the warm water used is between 105°F-115°F. Hot water will kill the yeast.
Brown Rice Bread and Egg Breakfast Cups
Servings: 6
Preparation time: 20 minutes
Ingredients
Olive oil: 1 tbsp
Brown rice bread slices: 3
Chopped onions: 2 tbsp
Chopped mushrooms: 2 tbsp
Shredded cheese: 1 tbsp
Eggs: 6
Salt: to taste
Method
Preheat the oven to 190°C (375°F)
Grease the muffin tins with oil. Use a rolling pin to make the slices of the bread thinner so that it stretches out.
Cut each bread slice into half, making 6 in total.
Press each bread portion into the muffin mould and add the chopped onions, mushrooms, and a little salt. Keep aside little chopped onions for garnish.
Add cheese and egg into each muffin cup.
Bake it in the oven for 15-20 minutes until the eggs get fully cooked.
Take the moulds out from the oven and enjoy a delicious healthy breakfast.
Quick Brown Rice Garlic Bread Toast
Servings: 2-3
Preparation time: 15 minutes
Ingredients
Brown rice bread slices: 8
Salted butter: 1 tbsp
Garlic: 3-4 cloves (grated)
Red chili flakes: 1 tsp/optional/as required
Method
Slice the bread loaf. Then halve each slice.
Take salted butter in a bowl. Grate or mince 3-4 garlic directly into the butter. Instead of garlic, you can also use garlic chives.
Mix the grated garlic very well with the butter.
Now spread the garlic butter evenly on all the slices.
Heat a pan on a high flame.
When the pan becomes hot, reduce the flame to a low or medium. Then place the bread slices.
Toast the bread slices till light golden and roasted at the edges.
For a crispy texture, toast it for a little longer and serve it.
Note: You can also prepare brown rice garlic bread toast in the oven. First, preheat the oven to 200°C. Then, keep the bread slices on the rack and bake for 4-6 minutes.
Store the rice bread in an airtight container or a ziplock plastic bag in the refrigerator. It will last up to 4-6 days. The loaf of bread can also be wrapped in plastic and frozen for up to 2-3 months.
The HealthifyMe Note:
You may use gluten-free brown rice bread in a variety of ways. Other than making a sandwich, You can also use it to make a french-toast, bread egg muffins, a savoury filling, or a quick garlic brown bread toast to pair with soups.
The Conclusion
The foundation of healthy living is about modifying your lifestyle by choosing healthier alternatives and being more physically active. The benefits of having a nutritious intake are known to us. Thus, health care professionals should consider the specific needs and requirements of individuals seeking their expert advice.
People suffering from gluten intolerance, celiac diseases, allergies, or other conditions should be mindful of foods containing gluten. Thus, gluten-free brown rice bread has several health advantages. The benefits include assisting in weight loss, preventing diabetes, reducing cardiovascular diseases, boosting immunity, supporting bone health, and many more. In addition, due to its nutrient-dense profile, it serves as a healthy alternative to white bread. However, consuming it in moderation and with other nutrient-rich foods is best to avoid side effects.
Frequently Asked Questions (FAQs)
Q. Is gluten-free brown rice bread healthy?
A. Brown rice is a whole grain. So besides being gluten-free, brown rice bread can help decrease cholesterol levels, lower the risk of coronary heart disease, and many more. Hence, it's an excellent choice for individuals who want to live a healthy lifestyle because of its nutritional benefits.
Q. Is brown rice flour good for bread?
A. Brown rice flour comes from the grain of brown rice. The grains are threshed and allowed to dry, making them suitable for processing. You can use brown rice flour instead of all-purpose flour in various recipes. It has a nuttier, richer taste than regular wheat flour. Furthermore, it is an excellent substitute for white bread and is healthy bread flour.
Q. Is brown bread gluten-free?
A. Brown rice bread is naturally gluten-free, making it an excellent alternative for anybody with a gluten allergy, celiac disease, or who avoids gluten-containing foods. However, it depends on the ingredients used. Therefore it is essential to read the nutritional labels and note the ingredients used before buying it.
Q. Is there gluten in brown rice flour?
A. Brown rice flour is absolutely gluten-free. Brown rice, in general, is free from gluten. Therefore, it is an excellent option for people looking for a gluten-free alternative or who are gluten sensitive. Gluten is usually present in wheat, oats, barley or rye.
Q. Is brown rice bread good for weight loss?
A. Brown rice bread is excellent for weight loss. It is rich in fibre, vitamins, and minerals and easy to make. However, eating brown rice bread for weight reduction without considering other dietary modifications and physical activity is unlikely to result in significant weight loss. Serve brown rice bread or cooked brown rice as part of a calorie-controlled diet with nutritious, diet-friendly foods, and stick to a regular exercise regimen for long-term weight reduction success.
Q. Is rice bread good for weight loss?
A. Rice bread made with brown rice flour is a good option for weight loss. White rice bread is not ideal for weight loss. However, limiting white rice bread consumption or taking care of the portion size will assist in weight loss.
Q. Does brown rice flour have a lot of carbs?
A. Brown rice flour comprises 49.1 grams of carbohydrates per 100 grams. Even though it has a significant amount of carbohydrates, it is recommended for various conditions since it contains complex carbohydrates.
About Author