Top 10 Transformation Stories of 2016
Nothing is hard to achieve if you have the will to work towards it. Read on to get inspired by these people and their transformation journey.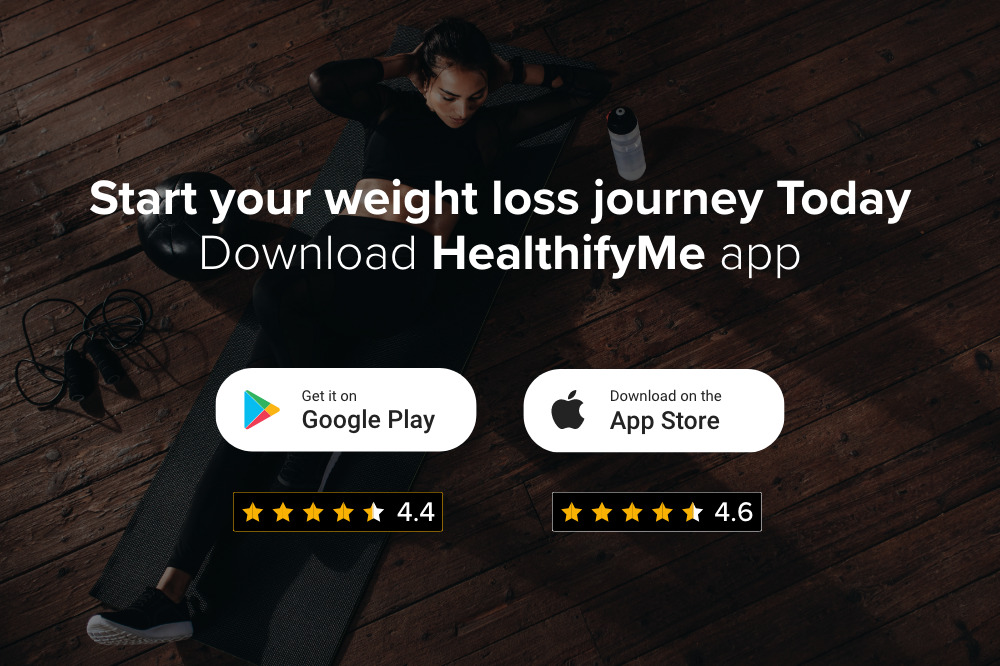 It's New Year's and everyone is partying hard. It is but natural, to indulge in some good food which is not so good for our bodies, leading to a few extra pounds showing up on the weighing scale.
This gets everyone making resolutions to bring in 2017 on a healthy note. To help you get inspired here are some amazing transformation stories conveying that if they can, so can you! Read on, get motivated, and stick to your resolutions.
Aditya Zutshi
Lack of exercise, an unhealthy diet and piling pressure from work led to Aditya's gradual weight gain. On realising that he needs to get his weight under control he tried his hand at a few calorie counter apps which proved to be of no help whatsoever, since they didn't quite cater to the Indian palate.
After doing a thorough research on health and fitness apps he got his hands on to the HealthifyMe app. And to his surprise he found it to be of great help. "Now my entire lifestyle has changed," says Aditya. "I know what to eat, when and how." He has inculcated the practice of eating healthy and being dedicated to his workouts. Now he is more active, feels less stressed out and jumps at the opportunity to take a picture.
Read the full story here
Manoj Kumar Acharya
After being diagnosed with Dyslipidemia, Manoj Kumar set his mind to losing those extra pounds to get his lipid count under control. Taking his doctor's advice, he incorporated a lifestyle change that included an exercise routine for strengthening and weight loss coupled with a healthy diet.
He could achieve this feat of losing 10.2 kg in 3 months under the guidance of the HealthifyMe coaches. As a result of the combined efforts of Manoj, the coaches, and a healthy lifestyle his health problems have vanished.
Read the full story here
Rajat Sharma
Rajat Sharma, a national level powerlifter, started gaining weight once he got into the rut of a corporate job. He realized that he should start working out soon but seemed to lack the required motivation to do so.
He was in search of a structured approach to achieving his fitness goals, when he stumbled across HealthifyMe. His objective was to get back to his muscular self, and the coaches had the right plan designed for him so that he could achieve his goal. They assisted him in maintaining a protein rich diet and following a workout routine that included a healthy mix of cardio and yoga.
"The encouragement and support from my coaches inspired me to push my limits", says Rajat who aims at bulking up like Hulk.
Read the full story here
Neha Sharma Jha
Neha Sharma started gaining weight on final trimester due to a diet rich in unhealthy carbs and fats coupled with lack of exercise. It was when her gynecologist told her that she needs to start making healthy choices, that she signed up with HealthifyMe and her weakness was replaced by energy. Her diet coach pointed her in the direction of fiber and protein rich food, keeping in mind that she didn't eat non vegetarian food. Now her family also reaps the benefits of healthy eating.
Getting into a routine that incorporated workouts was a painful ordeal for her, but she remained steadfast and crossed out her goals one by one.
"Getting fit is a big confidence booster", says Neha.
Read the full story here
Usha Kommineni
Usha Kommineni loved her daily dose of junk food more than anything else. Despite her indulgences she managed to stay out of the grasps of weight problems up until she got married. After giving birth to her boys her world did a 360˚ turn. The post pregnancy period took a toll on her health leaving her feeling tired and listless. On finding herself in a helpless situation she decided to take things into her own hands and started working out, without any guidance, but saw no change. "It was then that I realized the importance of following a healthy diet while working out, if I wanted to see a change in my health", says and enlightened Usha.
She signed up with Healthifyme and was able to correct her diet by controlling portions, eating healthier, thus helping her overcome the junk food cravings.
Usha was successfully able to lose 10.5 kg in just 3 months, just by diligently following all the tasks assigned to her. And what's more, she did all this while in her ancestral village. What's your excuse?
Read the full story here
Dolon Chakraboroty
Being overweight, working out and still not seeing results left Dolon Chakraboroty disheartened. While on the lookout for someone to help her she came across the HealthifyMe app. Her coaches walked her through the routines she had to follow to reduce her fat percentage. More importantly Dolon's nutritionist rid her of the misconception that eating non veg would make her fat.
Smaller meals at frequent intervals were assigned to Dolon to ensure that the fat gets burnt, instead of the muscles. The in-app features helped her a great deal when it came to pre planning meals. The calorie tracker made it easier for Dolon to eat healthy every single time. As a result of which Dolon is now two sizes smaller.
Read the full story here
Dr. Arush Arora
Sitting for long hours and studying while munching on biscuits and sipping on sugary drinks resulted in Dr. Arush Arora's sudden weight gain. Being a doctor he was aware of the health problems that were to come if he didn't do anything about his weight.
While on the lookout his friends suggested he try the HealthifyMe app and use it in a preventive manner. While he had the required knowledge on food types he needed something to help him track calories and that is exactly what the app helped him with. In order to maintain his calorie intake at the required level he completely cut down on junk food, 'white' food and random snacking.
He devised his own diet which attributed to 80% of his weight loss and continued with his occasional walks while increasing his overall mobility. "HealthifyMe pointed me in the right direction", says a very pleased Dr. Arush.
Read the full story here
Narasimha Vedala
Narasimha Vedala vouches for the fact that sitting in front of the computer for long hours can play havoc with one's health. He managed to keep his BMI in check till before he got married. "I can hold my wife's exotic cooking responsible for my weight gain," laughs Narasimha.
He slowly started experiencing health problems linked to obesity like snoring and high blood pressure. That's when he made up his mind, his will power combined with the app's features helped him kick start his weight loss journey. A few changes were made to his existing diet plan as a part of which he was also asked to refrain from all the extra helpings of fried fish and other rich foods.
His fitness coach combined his running with some core strength training, thus accelerating his weight loss.
Read the full story here
Shailesh Lathia
Shailesh Lathia knew it was time to take some action and lose those extra pounds, when he saw his brother undergo a bariatric surgery. That's when he started out on his own and went on a crash diet, but was disheartened when he didn't see major changes. While reading up about diets he came across HealthifyMe and on joining the app, his nutritionist explained to him the side effects of going on crash diets and how he would gain back all the lost weight once he went off the diet.
The primary reason for his weight gain was the lack of physical activity coupled with binge eating. "I would get exhausted too fast too soon, working out has raised my energy levels", says Shailesh. A well balanced diet along with a diverse workout plan helped him drop 14.3 kg in just 2.5 months.
Read the full story here
Prashant Sharma
For Prashant Sharma, weight was never a concern while in college. A sedentary corporate life and poor eating habits led to a steady increase in his weight. His aversion to hospitals and the health problems that tagged along with obesity was the trigger when he touched the 90 kg mark.
He signed up with HealthifyMe where he got a diet plan that suited his work timings, his palate and more importantly helped him lose weight. Getting to his weight goal became easy for Prashant, all thanks to the regularised meal pattern, yoga routines and weight training exercises.
Read the full story here
Next Read: Top 10 Transformation Stories of 2020
Stories like these keep us motivated to work harder and help people smash their weight goals! Are you charged up to welcome 2021 on a healthy note?
Inspired by these amazing weight loss transformations but not sure if you can do it yourself? Get a customized plan from our experts