Prashant Sharma M's impressive transformation
Yoga coupled with a well suited diet plan helped Prashant Sharma M with his weight loss of 7 kg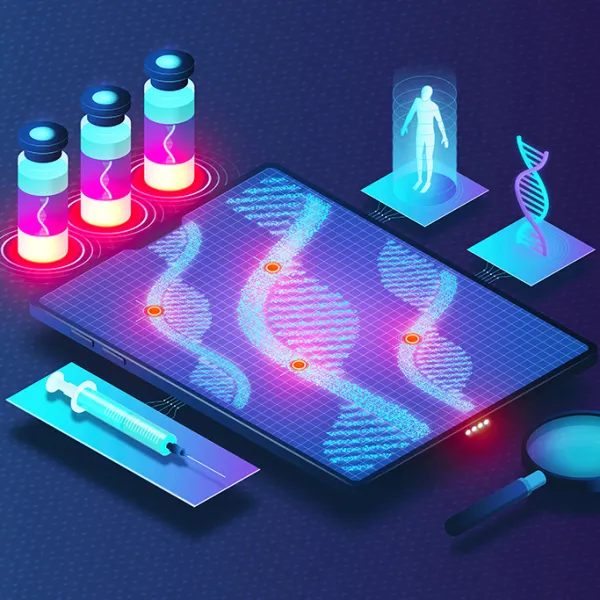 Weight before: 88 kg
Weight now: 80.9 kg
Lost 7 kgs in 6 months
Weight was never a matter of concern for Prashant Sharma M, while in college or even after that. "It was about 7-8 years after I started working that I noticed a steady increase in my weight due to several reasons," says the 35-year-old Chennai-based business development manager.
His sedentary lifestyle and poor eating habits were the main culprits. "My love for food drove me towards eating, irrespective of whether I was hungry or not. I would jump at the mention of chaat and wolf down several golgappas," he says.
Prashant's work revolved around a different time zone and that made things worse. "Working night shifts does take a toll on your health," he says. Over the course of five to six years, he steadily gained weight, only to realize last year that he was nearing the 90 kg mark.
'I am not a huge fan of hospitals and the very thought of my excess weight leading me there was enough to bring me to my senses'
All it took was some free time for Prashant to take matters into his hands. "I wasn't pleased with the rotund figure that would stare back at me from the mirror. I missed my lean and agile self, the one that existed only in photographs," he recalls.
Another factor that strongly motivated him to do something about his weight gain were the numerous problems that would arise as result. "You're always reading news reports about how youngsters are succumbing to heart attacks or landing up with hypertension and diabetes because of weight problems. And for a person who is not very fond of hospitals, the very thought of my excess weight leading me there was enough to bring me to my senses," says Prashant, whose aversion to hospitals dates back to when he lost his father.
Armed with this newfound determination, he made some major lifestyle changes, which included fitting in exercise into his routine. "I started going for a walk on a daily basis and took the stairs instead of the lift," he says. But soon, he felt the need for a "partner" who would motivate him on his new journey. And that's when HealthifyMe came into the picture. "I was on the lookout for a local app that would offer practical and workable solutions," he says. Impressed by the reviews HealthifyMe had garnered, Prashant decided to start off with a three-month basic plan. "The cost of this entire plan – including the diet, yoga and fitness advice – almost equaled the amount that I would have spent for a monthly membership at the gym," he says.
'Shilpa provided me with a diet plan that not only suited my work schedule as well as my palate but most importantly, helped me lose weight'
The biggest benefit of having a new "partner" was the monitoring, tracking and motivation. Before suggesting changes, Shilpa Girish would explain in detail the thought process behind her plan. "Shilpa would explain the importance and nutritional value of each dish that she recommended as a part of my diet. She was in constant touch with me and this really motivated me to stick to her diet plan," says Prashant, who also did some research on his recommended diet. "It made me believe that Shilpa was making some excellent suggestions. She hadn't just planned a healthy diet but had kept in mind my work schedule, my palate and most importantly, my goal to lose weight," he says.
Earlier, Prashant would head out to work at 5 pm and return by 3
am. Before going to sleep, he'd drink a glass of milk. He would begin his day with lunch. "I started having breakfast as soon as I got home from work since it was part of Shilpa's plan," says Prashant, who would have cornflakes, two dosas or ragi/bajra porridge before hitting the sack. "The taste for porridge took some getting used to, but now I fancy it so much that I have it for dinner as well," he says.
Shilpa says the biggest challenge that Prashant faced was regularising his meal pattern. "Earlier he would eat dinner at 10-10.30 pm after which the next meal would be on the following day. That's when I explained to him that having too long a gap between meals would lead to digestive problems," she says, adding that she designed a plan that ensured he would not skip a single meal. "I asked him to have breakfast when he came home from work, followed by a 15-20 minute brisk walk. That would give me a 30 minute gap before he retired for the day," she says. Because he had no idea as to where to fit fruits into his diet, Shilpa suggested that he consume them as soon as he woke up. "He needed the vitamins and minerals, and also served as a good buffer before lunch, which he used to have an hour and a half after he would wake up," she says.
Prashant now rises by 11 am, ensuring that the gap between his meals is not too long. A serving of fruit or fruit juice, is followed by lunch which comprises of dal, curd, vegetables and brown rice. "White rice was my biggest indulgence, so Shilpa suggested I switch to brown rice and have chapatti for dinner." His five meals a day plan also includes snack breaks, during which he would have boiled channa with tea or green tea. "The best part about Shilpa's diet was that she gave me several food options to choose from, all of which were healthy, nutritious and yet, tasty," says Prashant, who goes on a fruit diet once a month to help detoxify his system.
'From the time that I started with HealthifyMe, I was determined to make a success of things'
Prashant was keen to kick off his exercise routine with yoga, and was thus recommended a few stretching exercises accompanied by the Suryanamaskar while continuing his daily walks. "Pragya sent me an excel sheet with the exercises and video links to ensure that I performed them correctly," says Prashant.
This routine helped him lose one-and-a-half kg within the first month thus showing him positive results. "That really motivated me to continue," says Prashant. When he found his weight loss stalling at about 83-84 kg, Pragya then helped him break the plateau. "She suggested that I start weight training, and to my utter surprise, it worked," he says.
Prashant's weight saw a drastic drop – 7 kg in just 6 months – and he began to gain his health back. Shilpa also pointed out the significant dip in his body fat percentage. "He was extremely dedicated to losing weight. Even while traveling, he made it a point to stick to a healthy diet," she says, adding, "We give our clients a 101 things to do but the success of our plan boils down to how diligently they follow our advice. Prashant never said no to any of my suggestions."
Prashant himself feels all the hard work paid off. "It feels great, I got a lot of compliments and positive feedback from my mom and wife," he says, smiling. And of course, since the mirror never lies, he says the best compliment came from it. "I saw a completely different person staring back at me – someone I felt good looking at," says Prashant, who would direct anyone interested in losing weight and becoming fit towards HealthifyMe. "On a scale of one to five, five being the maximum score, I would give HealthifyMe a resounding high-five!"
Follow in Prashant's footsteps and transform yourself. Our experts can help
Disclaimer: The results can and may vary for you. Let us help determine the best approach for you to achieve your goal.
About Author