Shailesh Lathia's life-changing transformation
His brother's bariatric surgery may have triggered Shailesh Lathia's weight loss journey, but what helped him lose a staggering 14.3 kg in 3 months, was his decision to subscribe to a HealthifyMe plan.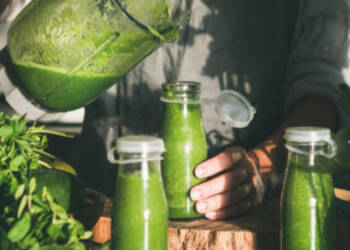 Weight before:102 kg
Weight now: 87.7 kg
Lost: 14.3 kg in 2.5 months
In September 2016, Shailesh witnessed his younger brother, who weighed 145 kg, undergo bariatric surgery. "My brother was put on a strict diet after the surgery and that was when I decided that if I had to lose weight, I would do it the natural way. After all, what was the point of undergoing such an expensive procedure when in the end it boils down to the same thing—a rigorous diet?" says the 32-year-old, who weighed 106 kg at the time.
Shailesh soon embarked on a punishing diet regimen to cut down his body fat. "For about seven days, I survived on nothing but a glass of buttermilk. This helped me lose almost 4 kg. But to my dismay, research showed that losing weight through such crash diets do more harm than good, to one's health," he says.
It was around this time that he stumbled across HealthifyMe while searching for weight loss apps, and registered on it. A call from a HealthifyMe coach soon followed. "The coach explained the harmful effects of crash diets in detail, and told me that I would end up gaining it back within a blink of an eye." The conversation convinced Shailesh about the expertise and competency of HealthifyMe coaches and got himself enrolled for a premium package.
'Earlier I would get exhausted too fast too soon, but now that I've started working out, I feel more energetic than ever'
Always on the heavier side, the lack of physical activity and binge-eating had pushed Shailesh's weight up to 106 kg in the past five years. As a result of this he would tire easily. This fact coupled with his brother's experience, motivated him to follow the training regimen strictly and succeed in his weight loss programme. "I did not suffer from any medical problems as such but experienced lack of stamina. Playing cricket – with family and friends on a regular basis – became a tiresome activity. This also prevented me from enjoying myself, during family vacations and holidays," he says, adding that working out has made him more energetic.
After joining HealthifyMe in October, Shailesh was put on basic gym training by fitness coach Sreemanth Desai while his diet was monitored by nutritionist Hiral Patel. As he began to lose those extra inches, Shailesh was gradually asked to move to an intermediate-level of training. "He is currently on a push-pull exercise routine. This means that he does push exercises on one day and pull exercises on the other, interspersed with cardio and leg regimens," states Sreemanth.
Shailesh's routine is due for a change. "His body, as a result of getting used to the workout, has hit a plateau. We will soon put him on a superset workout, that includes training two opposing pairs of muscles with no breaks in between, thus increasing the intensity of the workout," explains Sreemanth.
'I make it a point to eat all my meals on time, and have dinner no later than 8 pm'
The weight loss programme has introduced Shailesh to the healthy lifestyle. A typical day for him now starts with a cup of green tea and lemon after which he heads to the gym, where he works out for an hour-and-a-half. Once he is back from the gym he has a glass of milk with turmeric, followed by breakfast which comprises of dishes like moong dal chilla, poha or oats.
At office, he eats a mid-morning fruit snack along with some roasted chana or buttermilk. Lunch generally comprises of salad, a vegetable dish with two chapattis and dal. He ensures to munch on makhana, roasted chana or indulge in a gl
ass of buttermilk in the evenings. "I make it a point to eat all my meals on time, and have dinner no later than 8 pm," he says, adding that his dinner includes mixed vegetables, salads, sprouts or low-fat paneer and contains no cereals.
'My weight loss has boosted my confidence! Now, I don't feel embarrassed or awkward to go in front of people anymore'
Shailesh is happy about the compliments he receives. Thanks to my weight loss, my confidence has received a boost and I don't feel embarrassed or awkward to face large crowds anymore," he says.
Apart from this, he is also enjoying the fact that he able to shop for readymade clothes again. "Finally, it's possible to find clothes that fit me," he smiles. He still has a long way to go before he reaches his goal weight of 70-75 kg which Sreemanth believes he should be able to do within the next four to six months if he stays committed and dedicated.
In fact, commitment and dedication have always been Shailesh's strengths. "Majority of the credit goes to Shailesh, who has managed to remain committed throughout his journey to weightloss. If one is disciplined, committed and dedicated towards your diet and training, they can lose weight, and that is what we have seen with Shailesh," testifies Sreemanth.
Inspired by Shailesh's weight loss journey? Our coaches can help you too
Disclaimer: The results can and may vary for you. Let us help determine the best approach for you to achieve your goal.
About Author