Dolon Chakraboroty's inspiring transformation
Dolon Chakraboroty sees a whopping 9% decrease in her body fat percentage with a custom diet plan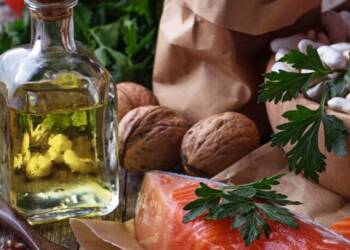 Body fat percentage before: 41%
Body fat percentage now: 32%
Reduced 9% body fat percentage in 3 months
At 64 kg, Dolon Chakraboroty wouldn't have called herself overweight although she was unhappy with the absence of any change whatsoever even after sweating it out for two hours a day at the gym. "I enrolled myself in a gym because I wanted to look fit. And while I did lose some weight, it wasn't very significant, because I wasn't getting anywhere close to achieving the goal of reducing my body fat percentage," says Dolon, who carried 41% body fat at the time.
Having hit a roadblock in her journey towards a leaner looking body, Dolon saw a Facebook ad for HealthifyMe. She downloaded the app in August 2016, and was put in touch with nutritionist, Priyanka Nag. Dolon says interacting with Priyanka during the 7-day free trial was the turning point. "She absolutely exceeds expectations. Being a Bengali enabled her to gauge my eating habits and thus recommend suitable diet changes," says the Gurgaon resident.
'I was under the misconception that non-veg would make me fat. Priyanka was the first person to tell me to eat more protein in the form of meat to lose weight'
While continuing her gym routine, Dolon signed up with HealthifyMe for their premium services. Being a healthy eater she avoided sweets and soft drinks, thus making it easier for her to incorporate Priyanka's suggestions into her diet. The first was having an early dinner. "Priyanka asked me to prepone my dinner time by one hour," says Dolon. Then came the increase in her protein intake. "This took me by surprise, because I was under the misconception that non-veg food would make me gain weight. Priyanka was the first person to bust this myth and explain how my body required more protein to lose weight," says Dolon, who now eats 5-6 egg whites daily and often has grilled chicken and sautéed vegetables for dinner.
Dolon's increase in her protein intake became inversely proportional to her carb consumption. "I don't eat anything white anymore, that is, rice or bread," she says, adding that she has brown rice for lunch and the occasional half a roti for dinner. She has also started eating fruit first thing in the morning. "Earlier, eating an apple gave me acidity, but I noticed that wasn't the case after Priyanka suggested that I have it on an empty stomach," says Dolon. For someone who used to have three large meals in a day, Dolon surely has transformed her eating pattern which now comprises of six to seven small meals peppered with a few healthy snacks like nuts, fruits and hydrated with the sattu drink. "On an average, the body takes three to three-and-a-half hours to digest a meal. So small and frequent meals are the best way to ensure that the body doesn't burn muscle mass instead of fat," Priyanka explains.
'The HealthifyMe calorie tracker helped me plan my meals a day in advance to ensure my diet was well-balanced'
The expert advice coupled with the HealthifyMe calorie tracker has proven to be extremely helpful, says Dolon. "Most of us are unaware about how many carbs, proteins, etc we consume on a daily basis. But using the HealthifyMe calorie tracker helped me pre-plan my meals for the following day and regulate my nutrient intake and ensure that I was maintaining a well-balanced diet," says the 39-year-old mother of two teenagers, who is now educating her children about the importance of balanced diets.
By October 2016 – in just three months – Dolon saw a significant 6 kg drop in her weight and now weighs 58 kg, that is two kilos under her goal weight. "It serves as a buffer that allows me to indulge in some cheat meals," says Dolon, who has dropped sizes from XL to S, and sports a 28-inch waist (down from 34 inches).
While she continues exercising on her own, it was the diet given by Priyanka that kick-started her body fat reduction, and brought it down to 32%. Dolon's aim now is to maintain her current body weight and bring down her body fat to 30%. She also mentions that it would not have been achievable without Priyanka's expert advice. "She is always there to help me out whenever I call her and she shares some excellent healthy recipes with me as well," says a very benefited Dolon. Priyanka believes Dolon's discipline and determination is what helped her fulfil her fitness goals. "In three months, Dolon has achieved so much because she is meticulous. She never skipped a day and logged in her activities regularly. She also planned her meals well in advance to ensure she never ate more than what was required, and was constantly in touch with me via messages to clear her doubts. If weight loss is a team effort, I'd say she gave me her best," says Priyanka.
Want to lose weight or get a leaner look like Dolon? Our experts can help
Disclaimer: The results can and may vary for you. Let us help determine the best approach for you to achieve your goal.
About Author