Teyjas Sharma's inspirational transformation
Bearing a fatal heart condition that worsened due to his weight, Tejyas Sharma experienced significant weight loss by revamping his lifestyle.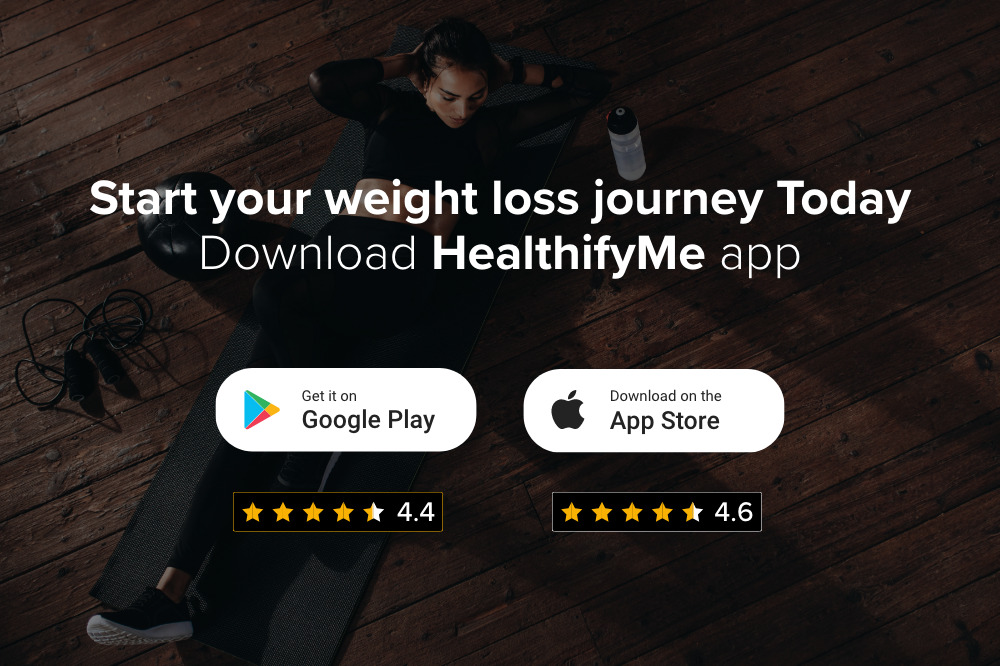 Weight before: 70 kg
Weight now: 58 kg
Lost 12 kg in 8 months
Battling a serious medical condition from a young age, Teyjas Sharma found himself ignoring the weight he had gained during his adult years. Back in 1999, as a child, he had been operated for Dextrocardia, a rare congenital defect. But at age 28, and weighing 70 kg, he found himself back at the doctor's office. "My doctor informed me about the severe consequences I would face if I didn't lose weight and relieve the pressure on my heart", says Tajyas, who also suffers from thyroid.
'I wasn't aware that it was important to maintain a balanced diet to lose weight. HealthifyMe showed me that'
The Indore-based advocate had seen a Facebook ad of HealthifyMe, and decided to download it. Impressed with the 7-day free trial, he says "I found it very helpful to have my daily diet requirement divided into the amount of carbs, protein, fats and fiber I needed to eat. I wasn't aware that it was important to maintain a balance in order to lose weight. Having that ratio helped me control what I ate."
On joining the paid plan, Teyjas worked with nutritionist Dr R Kalpana on improving his diet. The first thing she asked him to do was stop eating outside and stick to his mother's home-cooked food. "I used to eat out a lot, and I loved Indian and Chinese junk food," says Teyjas, who also cut out ghee, chocolates, mithai and ice cream from his daily repast. He also became more regular with his meal timings, and began eating breakfast. "Earlier, I never ate in the morning. My first meal of the day was lunch," he says.
Teyjas's mornings begin with a nutritious vegetable sandwich or oats, and milk; he's cut down on carbs at lunch and dinner by reducing the number of rotis he eats daily. "I eat two rotis instead of one for lunch and brown rice for dinner," he says. His main meals are interspersed with healthy snacks like peanuts, walnuts and almonds. He's also introduced salads and fruits into his diet. "I follow each and every step of the HealthifyMe diet plan and meal timings down to the last detail," he says.
'At first I was a little hesitant about exercising because of my heart condition, but I'm happy that I have had no problems'
On the exercise front, Teyjas is working with yoga coach Madhusudan and fitness trainer Suresh. It's the first time he has gotten into an exercise regimen, and given his medical history, Suresh says they have proceeded with caution. "We ask clients to listen to what their bodies are telling them, and not to push their limits. With Teyjas, we had a detailed conversation about his past history and activity levels and suggested a workout plan based on that," says Suresh. Given that interactions are via an app, Sures
h has devised a quick stamina test. "I ask clients to walk or jog, whatever they are comfortable with, for 30 minutes at a pace that is comfortable for them and see how much distance they can cover. That is a good indication as to what their stamina levels are," he says, adding that given Teyjas's limitations, the intensity of his workout routines are modified very gradually. "Teyjas is very dedicated when it comes to his workouts. He once told me that he wouldn't be able to exercise for a few weeks because of work pressure and time constraints, but after I explained the negative impact that he would have on his body and stamina, he made it a point to squeeze in 30-40 minutes of exercise despite his busy schedule," says Suresh.
Teyjas wakes up at 5 am and engages in an hour-and-a-half of exercise, alternating between aerobic exercises and yoga. "At first I was a little hesitant about exercising because of my heart condition, but I knew I had to start somewhere. And I'm happy to say I have experienced no problems so far," he says.
Closing in on his 55 kg goal weight, Teyjas is in good spirits today. His thyroid levels are down, and his problems of breathlessness and fatigue have disappeared. He believes he could not have accomplished any of this without HealthifyMe. He concludes by thanking his coaches – "The advice from the coaches, and their continuous motivation, gave me a real push. I'm grateful to them for helping me achieve my fitness goal and getting me on the healthy path."
Are you battling a medical condition that has led to weight gain? Our experts can show you the healthy way to lose weight