Usha Kommineni's phenomenal transformation story
Swapping samosas for sprouts and joining the HealthifyMe group exercise challenges helped Usha Kommineni with her weight loss.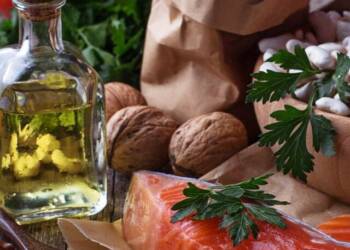 Age: 32
Weight then: 62 kg
Weight now: 51.5 kg
Lost 10.5 kg in just three months
There was a time when Usha Kommineni wouldn't think twice about gorging on cheese-burst pizzas, vegetable manchurian, samosa, bhajji…these were her go-to evening snacks. "Oh, how I loved my daily dose of junk food", the 32-year-old mother of two says, with a laugh.
Despite her unhealthy eating habits, Usha had managed to steer clear of weight problems before marriage. "I wouldn't say I was in perfect shape, but I weighed less and seemed more fit", the Hyderabad resident, who stands at 4 ft. 9 inches, claims. Four years ago, when she was pregnant with twins, Usha began piling on the pounds. Her diet at the time included "lots of ghee, oily food, milk and very few vegetables", she recalls.
After her sons were born, Usha's weight touched 62 kg. Managing twins can be challenging under any circumstances, and Usha was tired and listless all the time. "I felt so heavy," she remembers. "It was becoming difficult for me to find the stamina to cook or manage the kids." She began using the treadmill and exercise bike in her building gym, but saw no results. Looking back, she thinks that is because she made no changes in her diet. "I now know you have to eat healthy and exercise to lose weight. Earlier, I wasn't aware that you had to do both together!"
'When I signed up with HealthifyMe, I had zero knowledge about healthy eating or exercise'
Her twins had turned four when Usha met up with a friend. "I was seeing my friend after a long time, and was amazed at how fit she had become," Usha recalls. Her friend had used HealthifyMe to get in shape, and encouraged Usha to sign up as well. "She said, 'Akka you will feel very motivated to lose weight when you download the app because there are many people to support you there'," says Usha. "I asked her to share some tips with me, but soon realised it's not possible to lose weight with second-hand information."
Usha admits she had zero knowledge about healthy habits at the time. "I didn't know anything about calorie counts or that the food I was cooking at home – fried, laden with ghee and cashews or sweets – was bad for me," she says.
In April 2016, she downloaded the HealthifyMe app and was put in touch with experts Alpa Momaya and Meenakshi Subramanian. HealthifyMe head nutritionist Alpa reviewed Usha's daily diet and recommended portion control and menu changes that ensured the whole family began eating healthier. "We used to eat an idli-dosa-vada breakfast, but Alpa asked me to have besan chila or upma with lots of vegetables instead. When we did have dosa, we ate it with peanut instead of coconut chutney," Usha recalls. Quitting sugar, ghee, butter and cheese, swapping white rice with brown, coffee-chai with green tea, salads before major meals and healthy snacks such as sprouts, eggs and puffed rice tossed with vegetables were some of Alpa's other suggestions.
Having an expert pinpoint the right foods to eat has helped Usha overcome her junk food addiction. "Now whenever I want to snack, I only think of healthy options," she says, adding that her boys also enjoy snacking on peanut chikki and carrot sticks.
'I was very motivated by the group workout and diet challenges that the experts planned'
Fitness coach Meenakshi says that since four years had passed since Usha's delivery, getting into a routine to lose the pregnancy weight was difficult for her. Usha, however, was diligent and never came up with excuses to ditch her workouts. "She planned her day around her kids, housework and exercise," Meenakshi recalls.
Usha was particularly motivated by the 'challenges' HealthifyMe experts plan for their group of clients. "Whether it was a step count, exercise or diet challenge – where we ask clients to meet certain targets or focus on certain workouts/food groups and share their experiences with us – Usha was most enthusiastic about participating," says Meenakshi, whose customised workout plan for Usha covered core strengthening, light upper-lower body and bodyweight exercises along with cardio.
'Alpa and Meena have been the perfect pair of trainers for me'
Having lost 10.5 kg in just three months, what's even more amazing is that Usha accomplished it while staying in her ancestral village. Since it wasn't possible to walk on the village roads, I would complete the 8-10 km step challenges by walking on my terrace every morning between 5 and 8 am, she says, crediting her trainers for making it possible for her to reach her goal weight while residing in a hinterland. Alpa and Meenakshi have been the perfect pair of coaches for me. I wouldn't have been able to achieve this without them, she says. On those rare days when the exercises would tire me out, I'd inform Meenakshi and she'd instantly recommend stretches, giving me an instant energy boost and the motivation to keep going. She also helped me resolve a minor knee injury within a week, says Usha. Not leaving out the quick, efficient and extremely helpful tips given by Alpa, she speaks about her favorite tip – drinking warm lemon water before meals.
Meenakshi says Usha's discipline ensured her weight loss journey was smooth-sailing. Her impressive inch loss is one of the main reasons she looks so svelte today. "People keep telling me how beautiful I'm looking and want to know how I lost weight", says Usha, whose current goal is to tone her tummy, legs and arms. She is more than happy with her transformation and recommends HealthifyMe to everyone! "The best thing about the app is that you can lose weight without leaving your home" she concludes.
Impressed with Usha's transformation? You too can get fit with HealthifyMe
Disclaimer: The results can and may vary for you. Let us help determine the best approach for you to achieve your goal.
About Author