Ankur Gole's inspiring transformation story!
HealthifyMe's Customised Diet & Workout Plan helped Ankur Gole with his weight loss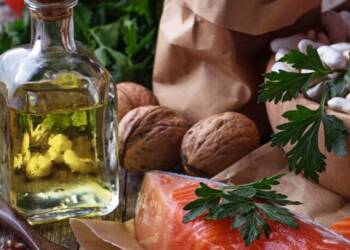 Age: 25 years
Weight Before: 104 kg
Weight Now: 79.5 kg
Lost 24.5 kg in 7 months
Navi Mumbai-based Ankur Gole, felt weighed down by his life when he hit the 104 mark. A stressful lifestyle that involved an exhausting commute to and from work – climbing railway overbridges, running to catch local trains amidst Mumbai's chaotic rush hour crowds, and walking long stretches to reach his workplace left him worn-out, putting his health at the back seat. Constant nagging and jokes on his lifestyle, coupled with remarks on his physical appearance, by his friends and colleagues left him disheartened and furious. Adding fuel to the fire was his Dad's comment – "What have you done to yourself? Just go and look at yourself in the mirror", recalls Ankur. This incident provoked him, leading him to search for an effective weight-loss programme, and that's when he found HealthifyMe.
Junk food and a desk job led to Ankur's weight gain
Ankur attributes his weight gain to his love of junk food and a sedentary lifestyle. The two factors sent his weight soaring to 104 kg
Ankur trained under Coaches Vasudha and Anisha. "We found lack of motivation initially, but then realised that he enjoyed walking more than static exercises. This prompted us to challenge him to complete 10,000 steps daily", says Anisha. The new method showed great results, prompting Ankur to work harder to achieve his fitness goal. Doubling the number of steps he takes daily, combined with exercise and a healthy diet, Ankur is acing his fitness journey.
'I don't feel lazy about workouts any more'
Ankur's association with HealthifyMe has led to a complete lifestyle overhaul. A typical day for him now starts at 6 am with a bowl of oats and honey, followed by an hour-long workout, alternating between gymming and running, and a rest of day in
between. His post workout meal/breakfast is five egg whites, daily. Indulging in poha or idli from the office canteen, as his mid-morning snack, he ensure she walks enough to compensate for it. A bowl of tossed salad, two chapattis, a vegetable dish that's low on oil and spices, dal on some days, and curd, is what lunch is comprised of. At 4 pm, he sips on a cup of hot piping coffee, that is combined with biscuits. A bowl of oats awaits him at home upon his return from office. After the snack he proceeds for a 30 minute workout of floor exercises. He wraps up his day with a light dinner of sprouts, dahlia, or jowar bhakri (a traditional Maharashtrian flatbread made from millets) and veggies.
While he lacked motivation to exercise initially, Ankur now looks forward to a good workout. "I don't feel lazy about working out any more. I make sure I make time for exercise every day. I don't take phone calls during my workout session and even cancel social engagements that clash with my workout timings."
While at one point Ankur's parents were worried about his weight, they now want him to slow down. "They ask me, 'Aur kitne exercise karoge? Ab bas karo!'" ('You have exercised enough. You should stop now!') I tell them, 'Yeh itni jaldi khatam nahin hone wala!' ('This isn't going to stop anytime soon.')," he says, laughing.
'Friends say I look younger'
Ankur still needs to lose a few kilos to reach his recommended weight of 75 kg. Meanwhile, Anisha has switched his training regimen to help him tone his body. "He will lose the remaining 5 kg as he tones up", she says.
Enjoying every bit of the attention he is getting because of his dramatic weight loss, he says "The same friends who used to tease me before, now ask me how I did it!" he laughs. "They say I look younger, similar to how I looked back in college." Another major perk is that he can fit into his old clothes again. "I can now fit into the clothes I used to wear two years ago!", he says.
Pleased with the results, he has also started recommending HealthifyMe to his friends.
Impressed with Ankur's transformation? You too can get fit with HealthifyMe!
Disclaimer: The results can and may vary for you. Let us help determine the best approach for you to achieve your goal.
About Author