HealthifyMe helped Amit Singhal lose 10 kg in 3 months
The right diet plan and continued focus on nutrition helped Amit Singhal drop 10 kg in 3 months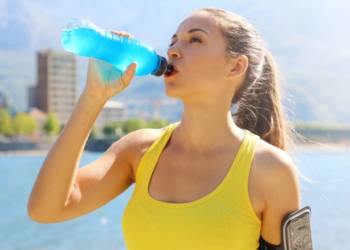 Name Amit Singhal
Age 34
Then 88
Now 77
Lost 10 kg in 3 months
For Amit Singhal and his wife Urmi, both working professionals, the option of eating out several times a week worked fine. But eventually it became a way of life and they were soon struggling with weight issues.
Amit says despite going to a gym regularly, there was no change in his weight due to the regular eating out. "I lost a few pounds in the gym but it didn't really help much," he says.
"We wanted to have a baby; that really motivated us"
What really motivated Amit and his wife to try and drop all the extra kilos was their difficulty in conceiving a child.
"I and the wife have been trying for a while to start a family but we weren't successful. Our doctor advised we should both lose weight and that really motivated us," he says.
The best part? Calorie counts of Indian foods
"I had a few apps on my phone but they essentially catered to a non-Indian crowd. It would have the calorie count of items we don't usually eat in India so I had to Google for an Indian equivalent. They just didn't make sense."
The best part about HealthifyMe, says Amit, is that it mentions all the food items that we eat in India. "It totally worked for me!" He joined the programme in February and lost 10 kg by May. "I got great results as soon as I started," he says.
Customised diet plans and close monitoring
Nutritionist Nishita Kaushik designed an exclusive diet plan for Amit after studying his habits and preferences.
"Amit was regularly working out so I realised his weight problem had to do with his lifestyle," Nishita says. She initially began with dividing his nutrition into 50 percent carbohydrates, 30 percent protein and 20 percent fat. "I focused on a balanced meal plan that had everything, but in moderation," Nishita says. She gradually increased his protein intake and reduced the fat intake.
"Amit was a great student. He followed every instruction and never cribbed," Nishita recalls.
In his diet chart, Nishita put in almonds and aloe vera juice in the morning, followed by fruits and buttermilk. There was a special emphasis on salads and Nishita also recommended consumption of soy milk.
Expert help was just a call or SMS away
"There was a good feedback system with Nishita. She initially had a Whatsapp group with all her members and it was a great platform to motivate each other," says Amit. He adds Nishita would give weekly challenges such as drinking a certain amount of water in a day, etc, which was very helpful.
"She checked with me every other weekend and it helped to know there was someone who was working closely with your progress."
"This programme has made a lot of difference," says Amit, adding that he bought a whole new wardrobe after losing 10 kg! "I feel great," he says, adding, "I am lighter, healthier and more energetic than before."
Disclaimer: Amit dropped those extra kilos and got his life back on track with HealthifyMe. Results may vary from person to person, so let our coaches identify what works for you.
About Author