HealthifyMe helped her drop 8.5 kg in 3.5 months
The focus on nutrition and exercise helped Nidhi Dinesh Mishra drop the kilos and also get her sugar level to normal on her weight loss journey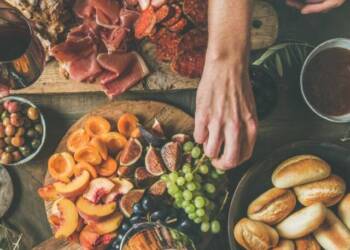 Name Nidhi Dinesh Mishra
Age 34
Weight then 73 kg
Weight now 64.5 kg
Lost 8.5 kg in 3.5 months
Delhi-based Nidhi Dinesh Mishra, an executive assistant at Lava International, always planned on starting her weight loss journey tomorrow.
"After my wedding in 2005 and the birth of my baby girl in 2010, I have consistently gained weight and added to my initial weight of 58 kg," she says.
Nidhi tried different workouts and ended up making some rookie mistakes such as starving to lose weight.
"What really pushed me was an injury I suffered from an accident in October 2015. It did not heal quickly because my sugar had shot up to 370. As a result, I was put on diabetes medication. That shocked me and I made a serious commitment to losing weight and get off medications," she adds.
'I had previously searched for apps on Play store and found HealthifyMe interesting'
Nidhi immediately cut all sugar from her diet and soon started dropping a few kilograms. She came across HealthifyMe while surfing for apps to track her calorie intake.
"I had previously searched for apps on Play store and found HealthifyMe interesting. What intrigued me were the personal plans provided to help individuals," she says.
Nidhi was assigned to body transformation coach Munira Jasdan and diet and nutritionist Ritu Puri.
The struggle: Nutrition and diet phase
"I was a junk food lover and my favourite food was pizza and a cold drink. Many times, I would indulge in having a medium-sized pizza," she says.
Her nutritionist, Ritu, says: "In Nidhi's case we decided to keep a simple goal – lose excess weight and get her sugar level to the normal range."
"Initially, it was difficult to persuade her to quit eating unhealthy junk food. With constant interaction and follow-ups via Whatsapp, groups and calls she gradually got into the habit of eating healthy," she adds.
Nidhi says, "Ritu kept a close watch on my logs and followed up almost immediately if I consumed something off my diet plan. It scared me to a level that I have not tasted a pizza since the last 4 months."
The diet helped Nidhi normalise her blood sugar and she is no longer on diabetes medication.
Making time for a workout & focusing on a healthy diet
"Munira is an amazing fitness coach and planned a fitness regime for me," Nidhi says.
Munira says her work was easy as Nidhi "was highly motivated to work out". "She replied promptly to messages and actively participated in the group discussions. After the initial body weight exercises, she herself asked for a change in plans and added dumbbells to her routine," Munira says.
Currently, Nidhi goes to the gym every evening for an hour between 6.30 to 7.30 pm.
A regular day in Nidhi's life starts at 5.30 am. She eats methi seeds on an empty stomach and later has tea with sugar-free. Her breakfast – at around 7.30 am – consists of a glass of milk and four or five egg whites. At times, it is replaced by oats, daliya or poha. She has a cup of green tea or coffee after reaching office. Her lunch at 1 pm comprises two chapatis, sabji and/or dal, a little rice, raita, and salad. She snacks on something healthy in the evening or has tea or buttermilk. Her dinner is light. Over the last couple of months, she has made a commitment to 3 litres of water each day.
Nidhi says, "It feels fantastic and the compliments help me stay fit. What I loved the most was fitting into my old clothes again. Now that is an achievement and I wish to continue my path to a healthy life."
Disclaimer: Nidhi lost weight and got her sugar levels in check with HealthifyMe. The results may vary for you. Allow us to determine the best approach to help you achieve your fitness goal.
About Author