HealthifyMe helped Arjun Gupta drop 14 kg in 2 months
Switching to a disciplined lifestyle and focusing on nutrition and exercise has put on the path to fitness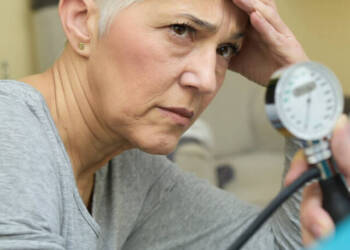 Name: Arjun Gupta
Age: 24 years
Weight Before: 109 kg
Weight Now: 95 kg
Lost 14 kg in two months
Gurgaon-based event management professional Arjun Gupta had been overweight for the last three years.
"My job entailed work 24×7. Over a period of time health, fitness and diet became the least important priority," he says.
In early 2016, Arjun decided to take a six-month break from work to study for the GMAT exams. He saw, this time, off as the ideal opportunity to also try and lose some weight.
HealthifyMe's virtual & human interface appealed to him
While exploring different apps, Arjun chanced upon HealthifyMe. Its combination of a virtual and human interface appealed to him. He joined HealthifyMe on February 17, 2016, and was put under the charge of nutritionist Kavneet Kaur and fitness coach Chaitendra Pratap Singh.
Soon, he was well on his way to losing the extra flab.
The beginning: Basic stability and mobility exercises
"In the case of Arjun, his fitness levels were low due to his sedentary lifestyle and smoking habit. When he came to us he had decided to give up smoking, which worked in our favour," Chaitendra says.
He started Arjun on basic exercises like stability and mobility (examples include thoracic rotation, leg reach and 'cat and camel') and interval walking, best defined as a combination of slow and brisk walk. Arjun also started yoga, something he especially enjoyed.
"When a person is highly overweight like Arjun, diet becomes more important than exercise because the person is not ready for physical exercise. But in the future, exercise will become increasingly vital. We will start him on cardio and strength training," Chaitendra says.
Arjun has now adopted a healthy routine
Arjun has now switched to a healthier lifestyle. He rises at 5.30 am and ensures that he devotes an hour to yoga. A light breakfast of muesli and milk is followed by a short game of badminton. He starts studying for his GMAT exams at 8 am.
A mid-morning snack for Arjun comprises fruit and cold coffee (with skimmed milk and no sugar). Lunch, served at around 2 pm, is frugal – one roti, dal, vegetables, curd, and salad. An evening snack taken at around 5 pm consists of nuts or roasted grams and green tea. He walks for 15-20 minutes after every meal.
In the evening, Arjun heads for a walk and jog, followed by a session of swimming. He tries to wrap up dinner by 10 pm and goes to bed at midnight
'Spending money on health is better than partying'
Arjun was successfully able to lose weight because he was ready to switch to a healthy and disciplined lifestyle. He educated himself about nutrition and weight loss with help from his dietician and fitness coach. He also quit smoking, embraced a proper routine, eliminated sugar and junk food from his diet and increased his intake of fruits and vegetables. Along with this, he was regular with yoga and exercise.
The next step for him is to try and lose 15 kg in the next three months.
Shedding the extra kilos has helped Arjun expand his wardrobe
"When you are leaner, you can choose from a variety of clothes," he says. His confidence is up and his social life has received a boost.
Would he recommend HealthifyMe to other people?
"I've already recommended it to many," he says. "One of them even bought a package. Spending money on health is so much better than spending it on partying."
Disclaimer: Arjun had an incredible transformation with HealthifyMe. The results could vary for you. Let us help identify what works for you.
About Author