HealthifyMe helped Senthil drop 20 kg in 4 months
Sustained exercise and a healthier diet helped 31-year-old Senthil reach his ideal weight. Read further to know more about Senthil's weight loss story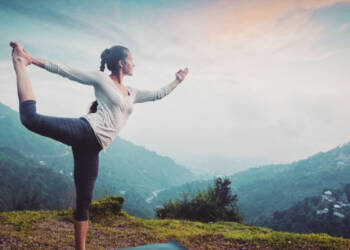 Name: Senthil
Weight then: 89 kg
Weight now: 68.5 kg
Lost: 20.5 kg in 4 months
Weight has always been a problem for Senthil. The 31-year-old who's pursuing an M Tech course as he works part time makes no bones about it.
"As a child I was always on the plump side, but as I grew older that plumpness gave way to obesity and there seemed to be little that I could do about it," he says.
However, once he woke up to the weight problem, he began to work on it on his own.
"I reduced some weight but then put it all back on," he says. That was when he came across HealthifyMe and signed up for a three-month package.
He soon started on an extremely pleasant weight loss cycle, courtesy a healthy diet and a fixed exercise routine.
Focusing on Fitness
Senthil's fitness trainer, Sreemanth Desai suggested that he should start by trying to build up his stamina instead of hitting the gym straight up.
"Sreemanth was very encouraging. From day one, our focus was not just to lose weight. Fitness is a long-term thing and he wanted me to focus on getting fitter," he says.
Senthil started going for a run every morning, getting his cardio fix outdoors. After that, he would do a set of functioning training exercises, designed to increase strength, at home.
"Sreemanth designed a workout that I could do wherever I was with very little equipment," he says.
Senthil followed the exercise drill regularly and began seeing results almost immediately.
Plating up the healthy way

The exercise was also combined with a healthier diet to make maximum gains.
"Since I had not signed up for a nutritionist, it was Sreemanth who ended up giving me advise on healthier eating and living. The best part was that he never placed any kind of restrictions on my diet. He would ask me to eat whatever I liked – in extreme moderation – but always aim to eat healthy," Senthil says.
"It was a bit tough in the beginning but slowly, in a couple of weeks, I knew exactly what to put on my plate and what not to," he adds.
Senthil also credits the connect on HealthifyMe's in-app community and says that the forums and Whatsapp group had a lot to do with his success.
"These forums are where like-minded people come together. Be it to lose weight or gain muscle, they are all dedicated to their approach and desire. The fact that everyone is charged up, each giving regular updates about what's happening with their health and fitness, all this makes everyone else on that group also want to perform," he says.
Building Strength
Now that he has lost weight and got back to his ideal weight, Senthil is very clear what he wants to do next.
Now that he has lost weight and got back to his ideal weight, Senthil is very clear what he wants to do next.
"I have lost weight but I am not fit," he says, adding that he's working on that shortfall.
"For the last one month, I have been going to a gym. Sreemanth has crafted specific workout plans for me and they are slowly helping build my stamina. I am keen to build my stamina and fitness levels," Senthil says.
Apart from that, Senthil is extremely happy with his HealthifyMe journey so far.
"My family did have some fears – why was I losing so much weight and all – but now they see me healthy and comfortable. As far as I go, I couldn't feel better in my own skin!" he says.
"I am and will definitely recommend HealthifyMe to all my friends and acquaintances," he adds.
Disclaimer: Senthil dropped 20 kg using HealthifyMe. The results may vary for you. Let us help identify what works for you. Sign up for the best diet & training choices for your fitness or weightloss plan.
About Author