I Lost 18 kgs in 5 months
Entrepreneur Sahil Softa started piling on weight when he started focusing on his furniture business in Sirhind, Punjab. Here is Sahil's weight loss journey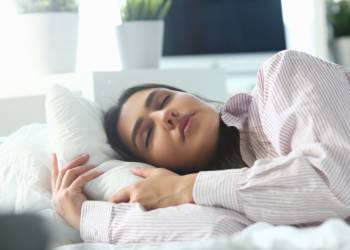 Name: Sahil Softa
Age: 28 years
Then: 89 kg
Now: 71 kg
Lost: 18 kg in five months
Entrepreneur Sahil Softa started putting on weight when he started focusing only on his furniture business in Sirhind, Punjab. The lack of physical activity made Sahil gain a whopping 9 kg in a span of three months.
Search for a Solution
Sahil considered joining his father's "slimming gym", which charged Rs. 3,000 per kilogram of weight lost but decided against it. He tried Noom, a weight loss app, but left a couple of months later because of its inadequate database on Indian food. He then stumbled upon HealthifyMe.
Expert Help at Hand
A group of five experts – three in-app and two group coaching – got to work with Sahil. Body transformation coach Shaik Moyeenuddin (Moin) prescribed workouts while HealthifyMe expert Pragya Bhatt introduced Sahil to yoga. His diet was taken care of by consultant Sumita Thomas. He also received instruction from body transformation coach Meenakshi S and diet and lifestyle consultant Alpa Momaya.
"Sahil already had an active lifestyle and was playing football, so his fitness level was good. But he needed to work on his body strength. He was told to do push-ups, pull-ups, planks, pelvic bridges and mountain climber exercises. This strength training pushed up his metabolism," Moin says.
"Over time, the workouts became progressively more advanced. I convinced Sahil against enrolling in a gym as I believe one should not use external resistance—which is what a gym provides—until one has developed enough strength using the resistance offered by one's own body," Moin adds.
Sahil's morning routine meant getting up at 6 am, followed by an hour of body weight training and yoga. "Yoga helped me in the initial stages by building flexibility and endurance," he says.
HealthifyMe provided Sahil with a pedometer and he made it a point to walk 10,000 steps a day, hitting a high of a little more than 42,000 steps one day.
Change in Diet
The dietician prescribed different meals each day of the week keeping in mind Sahil's nutritional requirements.
"I started eating more but weighing less," Sahil says.
"Though it often varied, egg white omelette and toast was my go-to breakfast. Even before I joined HealthifyMe, I had a healthy diet. But I used to skip lunch in a bid to control my weight. The dietician advised me not to skip lunch as the body begins to think it is being deprived of food and starts storing fat," Sahil says.
Speaking about his weight loss, he says it is "70 per cent diet, 20 per cent exercise and 10 per cent perseverance".
The App
"The advantage of a virtual weight loss programme is that you are being watched all the time. There is no scope for cheating," Sahil says.
His dedication to the programme ensured that he won a virtual weight loss challenge among 25 HealthifyMe members.
"There is a bit of a competitive streak in me," he says, adding that he lost 16 kg in 3 months.
Sahil is so happy with the app that he recently gifted HealthifyMe packages to his sisters and mother.
The Benefits
The best part about losing weight is the "compliments". "When I meet anyone, they remark that I have become very fit. I have become confident and feel fitter, healthier and stronger," he says. "I am chasing a fitter, healthier lifestyle and still have a long way to go," Sahil adds.
Disclaimer: Sahil lost weight and got his health on track with HealthifyMe. The results may vary for you. Allow us to determine the best approach to help you achieve your fitness goal. Sign up for the best diet & training choices for your fitness or weight-loss plan.
About Author