Travel Hacks to Help You Maintain Your Diet & Fitness Goals
Maintaining your diet and workout regime while traveling seems hard, but these travel hacks should do the trick.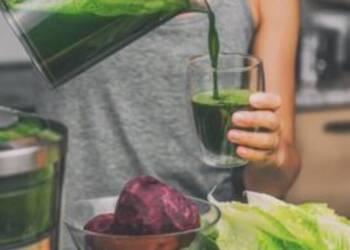 Whether you're traveling on work or with friends/family, your routine is likely to be overturned. Sticking to your regular workout plan and diet is unlikely. Even just a week's break from your usual regimen can slow your metabolism, and cause hormonal imbalance and muscle weakness.
But going on a trip doesn't have to mean journeying away from your healthy habits. We've got hacks to help you stick to your diet and exercise routine!
Eat before you hit the road (or fly!)
Avoid a junk food-fuelled road trip or calorie-laden airline food, by eating before you get in the car or on plane.
Rejig your workout goals
Being away from home shouldn't be used as an excuse to take a break from your workout regimen! Schedule 15-minute workouts two times a day or split it into a short workout in the morning, and a power walk later in the evening.
Pack your gym
Leave the kettlebells at home, but consider packing your easy-to-carry elastic resistance bands into your suitcase for a good cardio and strength-training workout in your home away from home.
Workout in your hotel room
If the place you're vacationing at has a gym, use it! And if it doesn't, turn your hotel room into one. It has enough floor space for a body weight workout including planks, pushups and lunges.
Carry a water bottle
Experts say water is a powerful appetite suppressant. Yet most people tend to drink less water while travelling, which is one of the biggest reasons behind overeating while on a holiday. Carry your own bottle of water to ensure you remain hydrated even when you don't have access to clean water.
Stock up on your own snacks
Ensure you steer clear of the salty snacks stocked in the hotel minibar by carrying your own. Nuts are a good source of fatty acids and protein! Not to mention, they're also very filling. Give Instant oatmeal a shot. Make it by adding hot water from the electric kettle present in your room. Or carry a jar of peanut butter, which is rich in protein, potassium, fiber, healthy fats, magnesium, Vitamin E and antioxidants. If you don't want to pack snacks, order a bowl of curd, fresh fruit or boiled eggs from room service when you feel like munching on something.
Walk as much as you can
Experts claim you can burn up to 200 calories by walking 2 km in 30 minutes. So incorporate as much walking into your trip as possible! Tour the city on foot or march to your meetings. Given you're likely to consume extra calories during your trip, try and walk 25-50% more than usual.
Order healthy meals
You'll probably be tempted to abandon your healthy eating habits while on vacation, but that's not a wise decision. It's not too hard to stick to a nutritious diet if you order the right kind of food. Focus on dishes that are higher in protein and lower in calories. Choose fish or lean meats that are grilled instead of fried, take a large serving of salad or vegetables instead of starchy sides and skip the sauce (or ask for it to be served on the side). Another real test is the breakfast buffet, where you should stick to your routine morning fare instead of loading up on waffles, eggs and dosa!
Stick to small portions
Controlling the amount of food you serve yourself is one way to cut down on calories. If you're at a buffet, serve yourself on a small plate instead of the dinner-sized one and calculate the portion sizes you need. Order a starter as an entrée, or split meals, if you're choosing off the menu.
Limit alcohol consumption
Most of us tend to let loose and drink more when we're on vacation. But did you know a glass of wine has the same number of calories as a donut? If you want to drink without worrying about your weight, stick to light beer, low-calorie mixers and dilute your drink with plenty of ice.
Find a balance
It's hard not to indulge when you're away from home, but the trick to sustaining a healthy lifestyle is to find a balance. If you've eaten a heavy breakfast, work it off by spending a few hours walking or cycling. If you've had a little extra wine the night before, stick to water on the following day.
Plan an active break
Vacations don't mean you have to sit around and do nothing. Find things you can do with your family that are fun and will keep you fit. Whether it's water sports, mountain activities or simply an aerobics or yoga class at your hotel, a new activity in a new location can really boost your motivational levels.
Remember, it's important to enjoy yourself when you travel and a little overindulgence won't cause any long-term damage. But make sure you get back to your routine when you get home.
Are you trying to lose your vacation weight or stay healthy while traveling? Our experts can help
About Author