Everything You Should Know About Fat-Free Body Mass
Your body composition is made up of two parts: fat and fat-free. But what exactly is fat-free body mass? Read this article to find out.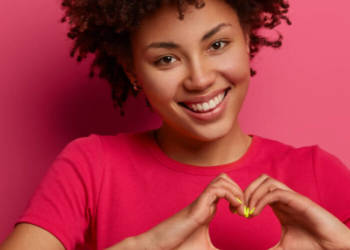 Fat-free mass, sometimes conflated with lean body mass, includes your body's water, organs, bone, and muscle content. In other words, it refers to all of your body components except fat. However, fat-free mass refers primarily to muscle mass, especially while considering body composition and weight management. Most people are now trying to achieve a higher percentage of fat-free mass or as little fat as possible. Beyond just looking fit, it offers health benefits like better immunity, strength, agility, and metabolism. Therefore, your fat-free body mass or lean body mass percentage plays a pivotal role in improving your health.
Understanding Fat-Free Mass
Your body composition consists of two components: fat component and fat-free component. Therefore, fat-free mass is a preferential part of your body composition. Fat mass implies all the fat tissue in your body. Fat-free mass is everything else, comprising muscle, organs, fluid, and bone. A research article shows that you obtain fat-free mass after subtracting essential fat sources from total body weight. Therefore, you need to know more about your body composition to understand your fat-free mass completely.
Healthy Ratio of Fat-Free Mass
Some fat is essential to your health, and it is part of your body's composition. As mentioned earlier, your fat-free mass percentage is the difference between total body mass and the mass of body fat. Therefore, having a balanced fat-free mass to fat mass ratio is necessary for maintaining optimal health. According to careful analysis, the minimum amount of fat needed to remain healthy is 12% for women and 3% for men. Therefore, your fat-free mass index indicates the proportion of body weight free from the above fat.
The following indicates the classification of fat-free mass indexes.
Below 18: Below average
18 – 20: Average
20 – 22: Above average
22 – 23: Excellent
23 – 26: Superior
26 – 28: Suspicion of steroid use
More than 28: Steroid usage is likely
Fat-free mass index scores between 26-27.9 might indicate steroid use. However, you can still attain that range naturally. Scores between 28-30 are unlikely as you can not achieve it naturally without steroid usage.
Fat-Free Mass Calculation
A healthy fat-free mass value depends mainly on age and gender. It's okay to have some non-essential fat, but too much can contribute to health problems.
You can determine your exact fat-free mass, according to this simple formula:
Fat-free mass = weight [kg] * (1 – (body fat [%]/ 100))
Fat-Free Mass Index (FFMI) = fat-free mass [kg]/ (height [m])².
Normalised Fat-Free Mass Index= FFMI [kg/m²] + 6.1 * (1.8 – height [m]).
For example, a man has 22% body fat, is 180 cm in height, and weighs 75 kilograms. Following the first formula, the fat-free mass value goes like this:
Fat-free mass = 75 * (1 – 22/100) = 58.5 kg
An online fat-free mass index calculator allows you to change the displayed units according to your needs and preferences. For example, you can get the results in cm, m, kg, or lb.
Benefits of Maintaining Fat-Free Body Mass
Too little fat-free mass puts you at health risk. But on the other hand, building a fat-free body mass offers health benefits beyond becoming more muscular and robust. It will help you age without facing severe complications and boost overall good health.
Improved metabolism
Muscle tissue in fat-free mass burns additional calories than fat mass. So if you boost the amount of muscle you have, you increase your metabolism and burn extra calories all day long.
Improved strength
When you improve fat-free body mass, you enhance your body's strength. For example, powerful arms can better perform your daily tasks like lifting huge grocery bags or holding bulky luggage. In addition, it keeps your bones strong and healthy.
Improved appearance
Fat-free mass enables you to shape a tighter body. In addition, when you replace the fat mass with fat-free mass, your body looks lean and healthy.
Increased daily movement
Muscles that are powerful and flexible move more comfortably. When you walk more efficiently, staying athletic all day long is simpler.
Weight Management
Gaining your fat-free body mass can be beneficial for weight management. Research indicates that fat-free mass plays both an active and passive part in the body's energy consumption and requirements. In addition, it controls hunger and appetite, with implications for obesity prevention and its management.
How to Improve Your Fat-Free Body Mass
Your body composition comprises fat mass and fat-free mass. You can improve it by lessening body fat, increasing muscle or both. Any of these modifications will direct to a reduction in your body fat percentage. To improve your fat-free mass, you need to take care of your body composition. Most people understand that exercise and diet can influence body weight and composition. However, their consequence on body composition isn't always reasonable. Nonetheless, a decent place to begin is with some nutrition and physical training.
Nutrition
First, check the number of calories you are consuming. Although they are not the only aspect that matters, calories are one of the most significant factors. In reasonable terms, if you eat more calories than your body burns, you will increase weight generally as fat. Likewise, if you eat fewer calories than your body uses, you will lose weight. Both these cases impact the fat-free mass.
It can also be beneficial to think about the categories of food you tend to overeat. Often, they are processed foods, such as pizza, ice cream and chips, that are highly rewarding to the taste buds. However, these diets contain many calories and do not usually keep you satisfied. It is partially due to their low fibre and protein content.
After finding how many calories you consume, think about whether you are consuming enough protein and fibre. A study indicates that protein is significant for everyone. Still, you may want more if you are athletic or trying to increase fat-free mass or lose fat. It is more satiating than carbs or fat, and your body also burns more calories digesting protein than any other nutrients.
Research indicates that getting an optimal quantity of protein for your needs will enable you to increase fat-free mass and deter muscle loss. This quantity will rely on your body weight, recent fat-free mass percentage, gender, age, and physical activity level. In addition, protein enables muscle building and meal satiation, maintaining you full longer since it takes more time to absorb.
Fibre also has various health advantages and can improve the feelings of fullness and satisfaction after consumption. You can get fibre from a mixture of plant-based foods, including whole grains, beans, nuts and vegetables. Men must consume thirty-eight grams of fibre per day for adults up to age fifty, while women should eat twenty-five grams per day. So maintaining your calories, protein, and fibre is an excellent method to enhance your body composition and fat-free mass.
Physical Activity
Physical activities are other essential components for enhancing fat-free body mass. Of course, they boost the calories you use, but they are also crucial for optimal muscle development. It is a vital point since body configuration could get enhanced by decreasing fat mass or boosting fat-free mass.
Your muscles require exercise and effective weight training to grow and bulk up. Further, many kinds of movement can potentially help with fat loss. For example, following 150–250 minutes of workout per week may lead to a moderate fat loss and increase in fat-free mass.
If you exercise five days per week, this comes out to thirty to fifty minutes per day, though they recommend two hundred and fifty minutes per week or more to promote substantial fat loss. While these suggestions focus on body weight, it is essential to remember that some aspects of exercise will create muscle while losing fat. It is another instance of why thinking about your body composition is a decent idea rather than just focusing on fat-free mass.
Resistance Training
You can enhance your fat-free mass by creating muscle. First, begin a strength training program that comprises weight lifting or bodyweight workouts to build muscle and improve strength. Then, you can follow resistance training on your own, at residence, without costly equipment, trainers, or gym memberships. In addition, a study shows that resistance training increases fat-free mass and increases the loss of fat mass.
Other Factors
Other factors beyond nutrition and exercise may influence body composition. For example, some analysis shows that people with poorer sleep quality have terrible body composition and low fat-free mass than those with decent sleep quality. However, it is not apparent if good sleep enhances your body texture or if having a better body composition enhances your sleep. Regardless, it is a beneficial idea to improve your sleep pattern and quality of sleep cycle. In addition, it provides long term health benefits.
Research indicates that alcohol consumption is another characteristic that may influence body composition. Since alcohol includes calories, it can participate in excess calorie consumption and fat gain. The results have also indicated that individuals who consume a lot of alcohol are more inclined to be obese due to having poor fat-free mass.
Additionally, you can not alter some characteristics that affect your fat-free mass. For example, both age and genetics influence body composition. Therefore, since you cannot regulate these factors, it is best to concentrate on what you can control, like exercise, nutrition, and sleep.
Conclusion
Fat-free mass is all of your body parts that do not contain fat. It includes inner organs, bones, tendons, ligaments, muscles, blood, connective tissues, and nerves. However, even these organs and tissues may become fatty during some diseases, such as diabetes, obesity, or high cholesterol. Excessive fat in the body is harmful. Therefore, maintaining balanced fat-free body mass levels is essential for longer, disease-free life. You can improve your fat-free mass ratio through healthy eating and regular exercise. Enrich your diet with a healthy quantity of protein for your body to support your fat-free mass growth. Before you know it, you will build muscle, enhance body composition, reduce fat, and improve your body's fat-free quantity.
Frequently Asked Questions (FAQs)
Q. Why is it essential to have fat-free mass?
A. Excess fat mass is associated with raised mortality risk, whereas fat-free mass protects against the danger of diseases. Furthermore, it helps with preventing obesity, insulin resistance, and diabetes. In addition, you need fat free mass for better bone strength and musculature.
Q. Is a fat-free bodyweight good?
A. More fat-free body weight keeps you less inclined to become sick or develop health difficulties such as heart disease or diabetes. It influences your metabolism and energy expenditure degrees. The higher fat-free body mass you have, the better your metabolism.
Q. What should a fat-free mass be?
A. Your fat-free mass depends on your age, gender, health, and genetic factors. For example, having a value between 22-23 is excellent, while a value around 23-26 is superior. Fat-free mass index scores between 26-27.9 might indicate steroid use. However, you can still attain that range naturally.
Q. Why is lean body mass critical?
A. As your internal organs and muscles require a high metabolic rate, a good percentage of lean body mass increases your metabolism. Therefore, it makes it simpler to retain the healthy weight you need.
Q.What is an excellent fat-free mass in kg?
A. Fat-free mass index is 1.8 to 5.2 kg/m2 for men and 3.9 to 8.2 kg/m2 for women within the normal BMI ranges. The values were 8.3 and 11.8 kg/m2 in men and women with obese BMI (>30 kg/m2). Typical ranges for fat-free mass were 13.4 to 21.7 and 24.6 to 33.2 for men and women.
Q. What is the difference between fat-free body weight and muscle mass?
A. Fat-free bodyweight refers to all of your body elements except fat. It comprises your body's water, organs, bone, and muscle mass. Muscle mass is the size of your muscles, and it includes your skeletal, smooth, and cardiac muscles.
Q. Is high fat-free mass good?
A. Yes, it offers multiple health benefits like improved metabolism, better weight management, and stronger bones. However, there is a set range for fat-free mass. It is necessary to have some fat mass. Therefore, excessive fat-free body mass is not ideal.
Q. What is a good muscle mass?
A. A good range of muscle mass differs based on gender, age, health, genetics, diet quality, and workout program. For example, middle-aged men require 75-89% muscle mass, while women need 63-75.5%. In addition, the value decreases as we age.
Q. How much muscle can you gain in a month?
A. Lean muscle gain over a month is limited, but specialists suggest that most healthy people can gain one to two pounds of lean muscle mass every month. However, this rate differs based on sex, age, physical health, genetics, diet quality, and workout program.
Q. How can I reduce visceral fat?
A. You can reduce visceral fat by exercising for at least thirty minutes every day (for example, cycling, brisk walking, aerobic exercise and strength training), eating a healthy diet, not smoking, cutting off sugary drinks, and receiving enough sleep.
Studies indicate that more vitamin D and calcium in your body may be associated with less visceral fat. So eat more leafy greens like spinach and collards. Sardines and tofu are also good with dairy foods like cheese, yoghurt, and milk.
Q. How much water percentage should I have?
A. The normal range for adult women varies between forty-five per cent and sixty per cent. For men, the favourable body water percentage fluctuates between fifty per cent and sixty-five per cent of the total body. In infants, that number is more. The normal range is between seventy-five per cent and eighty-five per cent, dropping to 65% by one year of age.
About Author