How COVID-19 Could Impact Digital Health
By Andrew Matzkin, Partner (Health Advances LLC)Key Takeaways• The COVID-19 pandemic could accelerate adoption of some digital health technologies by improving stakeholder awareness and credibility…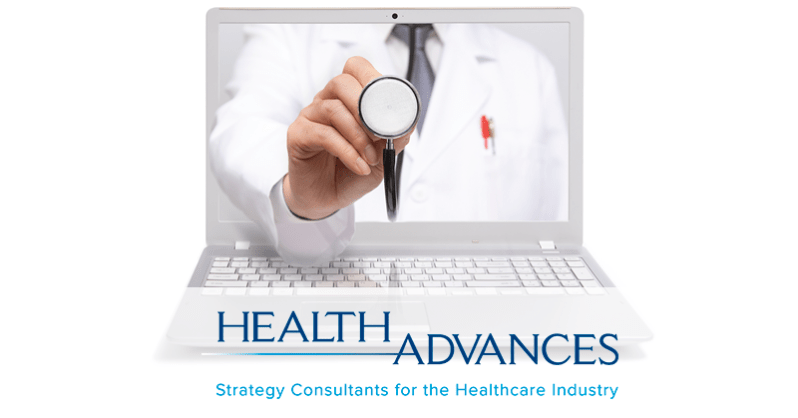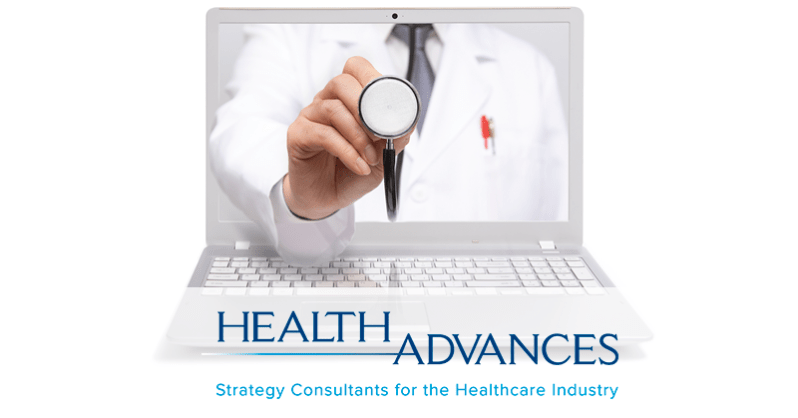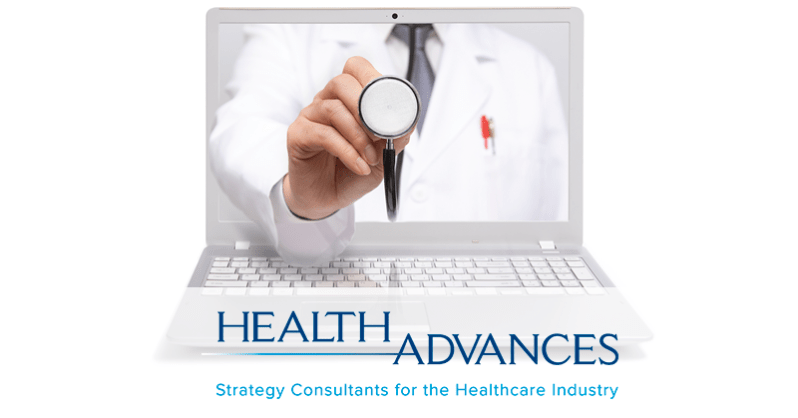 By Andrew Matzkin, Partner (Health Advances LLC)
Key Takeaways
• The COVID-19 pandemic could accelerate adoption of some digital health technologies by improving stakeholder awareness and credibility and driving favorable and lasting policy shifts
• Virtual visits are most certain to benefit, but other digital health categories may also see a boost, including digital symptom checkers, remote patient monitoring, digital disease management, and digital pharmacies
Introduction
As the world grapples with the tragic COVID-19 pandemic, it is tempting to imagine a post-COVID future that includes some silver linings. As terrible as the situation is today, maybe this calamity will at least lead to some lasting, positive changes, particularly in healthcare.
Telemedicine has already emerged as the poster child for this line of thinking. Providers and patients have dramatically increased the use of telemedicine to ensure continued access to healthcare services while maintaining social distancing and respecting the enormous burden on our healthcare workers and facilities. Regulators and payers are encouraging and enabling this shift by temporarily relaxing policies that have limited telemedicine.
But will these developments lead to lasting change? And how will the outbreak affect other digital health categories beyond telemedicine, like remote patient monitoring and digital therapeutics?
Let's take a closer look at these questions. In order to do that, we will walk through a three-step analysis:
Think carefully about the factors that drive and constrain adoption of digital health.
Think through how COVID-19 could impact these factors.
Apply this thinking to specific digital health categories in order to form a view of which ones might be positively affected by COVID, and how.
Step 1 – What Drives Adoption of Digital Health
For all of the excitement, headlines, and investment in digital health, this promising sector remains frustratingly far from fulfilling its enormous potential. With only a handful of exceptions, most digital health solutions have yet to achieve broad adoption among patients or healthcare providers, despite the fact that a growing number of solutions have compelling clinical evidence and FDA clearances.
Why is that?
It is impossible to come up with a one-size-fits-all answer for a sector as sprawling as digital health, but in many cases, the key barriers are the lack of awareness and credibility among patients and healthcare providers and the absence of established, effective commercial models.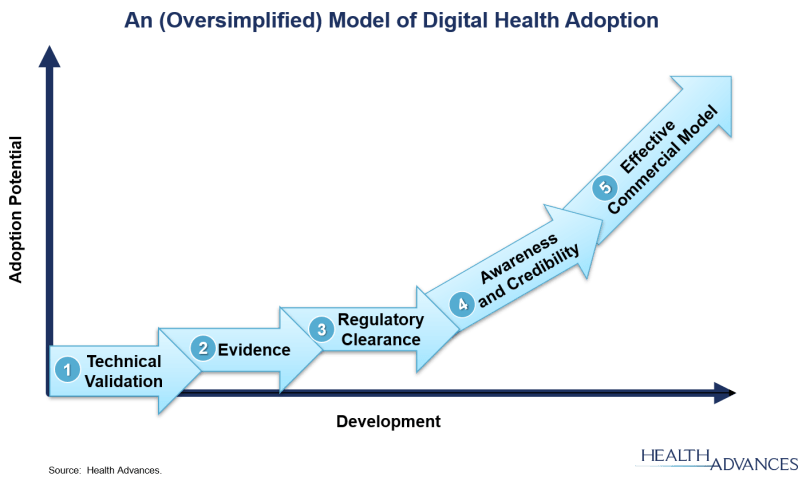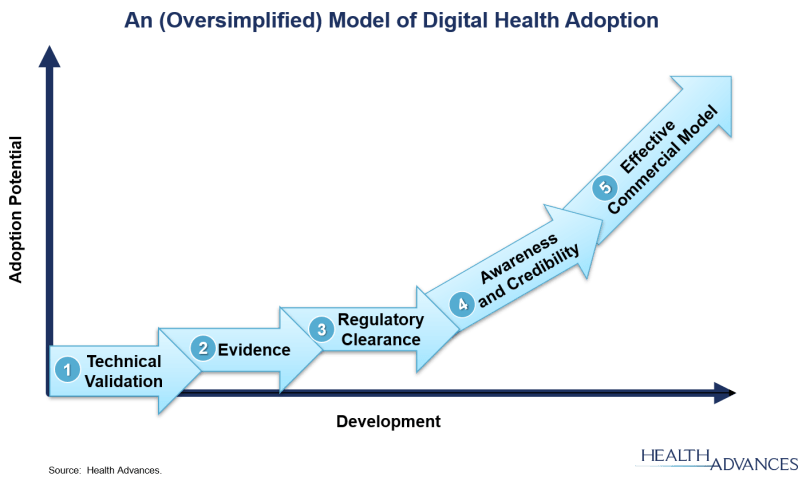 Here is where digital health is notably different from biopharma, medical devices, and diagnostics. In those life sciences sectors, innovations that work as intended, have compelling clinical and economic evidence, and earn regulatory clearance generally have a clear (if challenging) path to commercial scale.
That is usually not the case in digital health. Many healthcare stakeholders are still skeptical of the idea of using new digital technologies in patient care. Even if some of them are believers, the business models, market access pathways, provider financial incentives, fit with provider IT and workflow, and other preconditions for broad adoption simply aren't yet in place.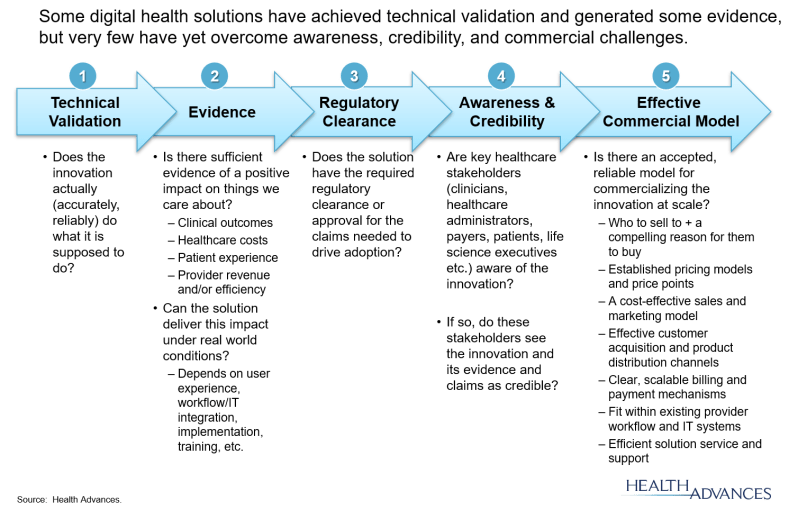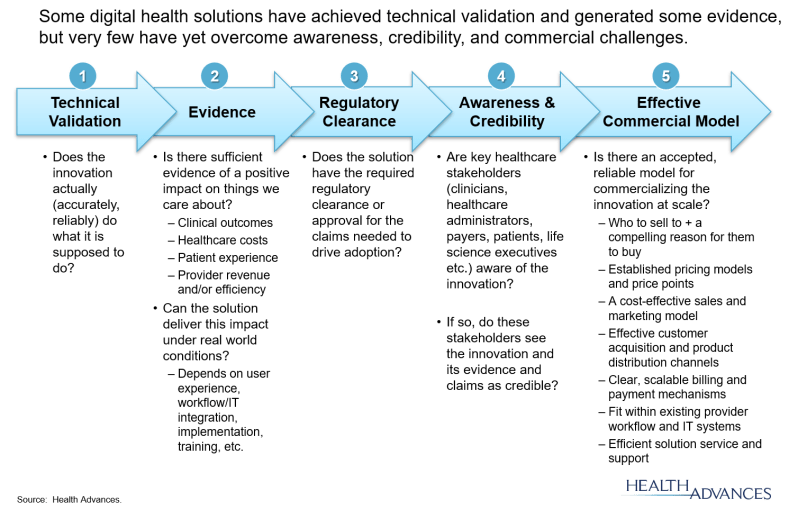 COVID-19 could change a lot about healthcare, but it will not alter these fundamental requirements for digital health adoption.
It could, however, make it easier or faster for specific types of digital health to overcome these barriers, potentially leading to lasting change.
But how?
Step 2 – COVID-19's Impact on Digital Health Adoption
The argument for why COVID-19 might lead to a permanent expansion in the use of telemedicine points to the levers that the pandemic could pull for other digital health categories. Here is the basic version of that argument:
(1) The virus is driving a near-term spike in telemedicine use due to higher demand among healthcare providers (HCPs) and patients and relaxed payer and regulator policies.
(2) As growing numbers of patients and HCPs experience telemedicine for the first time, they will see how convenient, safe, and effective it is, and evidence will mount that many of the arguments against broader telemedicine use are unfounded.
(3) Demand for telemedicine among patients and HCPs will grow, and they will pressure payers and regulators to make permanent some of their policy changes, cementing broader use of telemedicine long-term.
This argument essentially implies that COVID-19 can significantly impact two of the most significant barriers to digital health adoption to date, awareness & credibility and effective commercial models.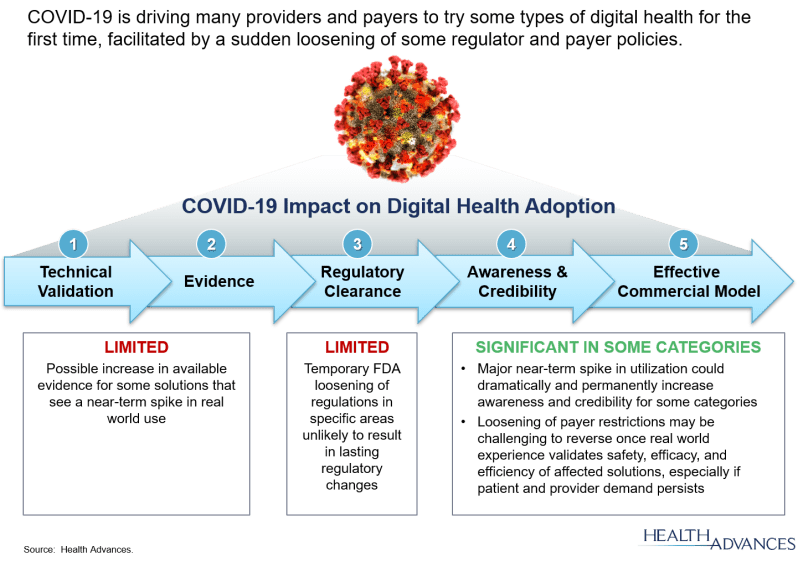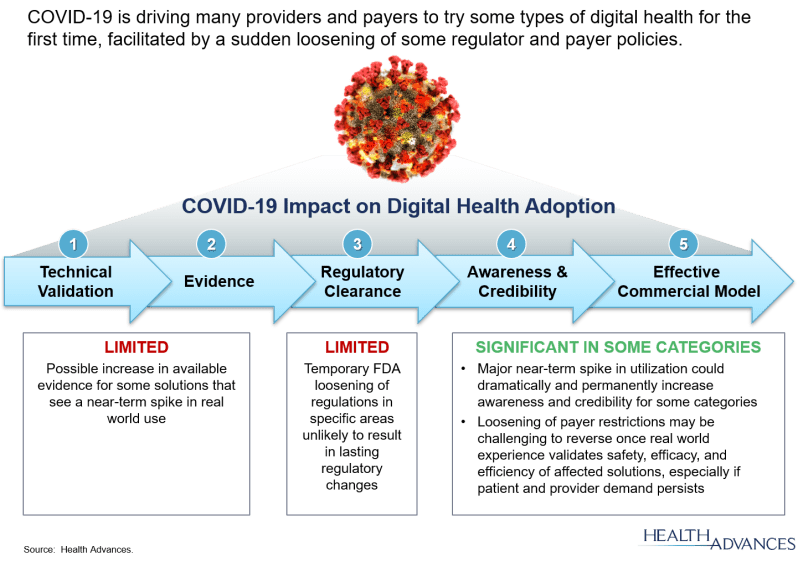 That's great news, but only for digital health solutions that meet two key conditions:
Experiencing a near-term spike in use due to the virus
Already supported by technical validation, compelling evidence, and regulatory clearances
If you see an argument that COVID-19 will drive long-term adoption of a digital health solution that fails to meet these two conditions (like this or this, for example), be skeptical. Pandemic or not, such solutions still have their work cut out for them to achieve widespread use.
Step 3 – Anticipating COVID-19's Impact on Specific Digital Health Categories
It is endlessly challenging to define Digital Health, but whichever definition you prefer, it is critical to differentiate among different solution categories within digital health. Breaking down this complicated and varied sector is the only way to understand adoption dynamics and other strategic considerations, which vary substantially across solution types.
With that in mind, let's consider a half dozen digital health categories that could be impacted in some way by COVID-19.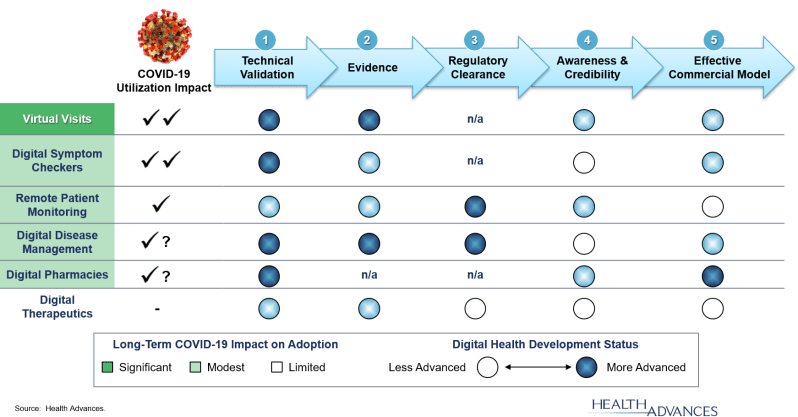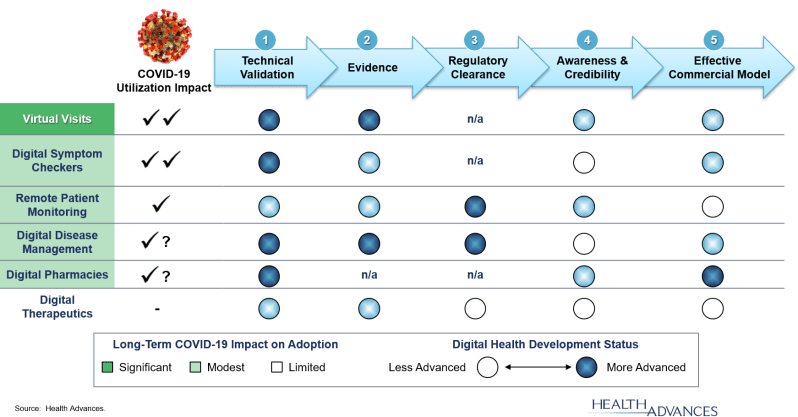 (1) Virtual Visits
Virtual visits, typically in the form of live video consults between patients and HCPs, are a sub-category of telemedicine and are the solution most likely to see a lasting positive impact from the pandemic, as explained above.
We know that virtual visit technology works at scale, and we know that virtual visits are generally safe and that they can be effective for a wide range of non-emergent visits. As a communication tool rather than a medical intervention, these platforms generally do not require regulatory clearance.
Until recently, virtual visits have been held back by HCP concerns about quality, ease of use, reimbursement coverage and rates, and in-state licensure requirements, as well as by limited awareness and credibility among patients.
COVID-19 is directly impacting those barriers in the US in a variety of ways:
The CARES Act, the economic relief plan recently passed by Congress and signed by the President, relaxes restrictions and provides funding for telemedicine.
CMS has committed to paying providers the same rate for virtual visits as they would for in-person visits during the outbreak, addressing a hugely important financial incentive for providers.
CMS has also waived in-state licensing requirements for HCPs to deliver care via telemedicine to Medicare patients and will allow states to request a waiver for Medicaid patients, and CMS is also waiving anti-kickback statutes, allowing providers to reduce or waive cost-sharing amounts for Medicare patients.
Many commercial insurers are making similar policy changes to telemedicine eligibility, coverage, and reimbursement rates.
These changes, combined with increased demand from patients and HCPs, both for COVID-related consults and non-COVID needs, are driving a huge increase in utilization of virtual visits that could lead to a lasting increase in demand and in pressure on payers to sustain these policy changes.
(2) Digital Symptom Checkers
Digital symptom checkers are tools that can provide patients with preliminary guidance and direct them to the appropriate type of care, if needed, based on self-reported symptoms. These tools have been around for a long time, but they have been growing more sophisticated recently with the use of AI algorithms and chatbots.
COVID-19 has made symptom checkers an important front-door for many patients anxious to know whether and where to seek care at a time when the healthcare system is overwhelmed and leaving home is discouraged.
There is a long and growing list of such tools specifically for COVID-19, including tools from the CDC, large tech companies like Apple and Alphabet (Verily), digital health companies like Buoy Health, and large health systems like the Cleveland Clinic and Providence.
The supporting clinical evidence for symptom checkers is not yet definitive, and there are indications that the COVID-specific tools are somewhat variable in their conclusions and recommendations.
Despite those limitations, many patients and providers will experience a symptom checker for the first time during this pandemic, and that could help accelerate broader adoption as the underlying tools improve and generate more compelling clinical evidence.
(3) Remote Patient Monitoring (RPM)
The idea of giving HCPs visibility into how patients are doing between visits or after discharge predates digital health, but digital technologies, particularly smartphones, connected devices, and sensors, are so well suited to RPM that hundreds of companies have innovated in this area.
Despite this innovation, a growing evidence base, and increasing regulatory clearances, real world use of RPM remains limited, held back by insufficient provider reimbursement, challenges implementing RPM into clinical workflow and IT systems, and patient resistance to using connected devices and engaging with mobile apps on an extended basis. CMS and commercial insurers have recently begun to enhance provider reimbursement for RPM, but growth in RPM use remains slow.
COVID-19 presents a powerful reason to use RPM more broadly, both for surveillance of diagnosed COVID-19 patients (whether asymptomatic, low-acuity, or post-discharge) and to enable monitoring of non-COVID patients who would otherwise have an in-person visit.
Recognizing this need, the FDA is temporarily allowing manufacturers of remote monitoring devices to make updates to hardware, software, and claims for use during the virus outbreak without having to notify the FDA, as long as there is no change to the underlying physiological measurement algorithms and no other undue risk to patients.
This change may make it easier for HCPs to monitor patients remotely during the outbreak and could introduce some HCPs and patients to RPM for the first time, but these regulations are unlikely to remain permanent and, more importantly, fundamental questions about RPM reimbursement and workflow/IT integration will likely continue to gate widespread adoption.
(4) Digital Disease Management
Digital disease management services, also known as digital care providers, are one of the most promising categories within digital health. Livongo and Omada, leaders in this space, are two of the best examples of digital health companies that have achieved meaningful scale. Both are organized as digitally-enabled healthcare providers, featuring personalized digital experiences and programs backed up by human health coaches and other care providers.
These companies and several others have successfully scaled by selling to self-insured employers and, increasingly, commercial insurers. This business model effectively circumvents traditional healthcare providers, thereby avoiding the skepticism and the barriers related to reimbursement, workflow, and IT, which have made it so hard for other digital health categories to sell to providers.
There is an argument that virtual disease management services should see a boost due to COVID as fewer patients are able to access in-person visits. While that shift could certainly benefit patients, it isn't clear how these patients would be directed to digital providers. Companies like Livongo and Omada generally do not acquire their patients through HCP referrals, so patients will not be directed to these companies by their doctors, no matter how overwhelmed they are. Also, coverage by a patient's employer or health plan is a prerequisite, and while coverage is expanding, many patients are still not eligible for these services.
It is possible that employers and payers that cover these services could proactively reach out to employees to direct them to these virtual providers. It is unclear whether that will happen, but if it does, then all the pieces are in place for COVID to accelerate the acceptance and adoption of this new and promising care model.
(5) Digital Pharmacies
Digital pharmacies are companies that provide an integrated, personalized service to patients that includes a clinical assessment by a licensed HCP, origination of a drug prescription, and mail-order script fulfillment, typically on a subscription basis. Companies like Hims, Roman, Nurx, and others have raised enormous amounts of capital over the last two years, are rapidly gaining patient volumes, and are expanding their menu of drug offerings.
These companies have been able to scale by tapping into consumer demand for convenience, which is based largely on avoiding the need to visit an HCP and a pharmacy to access medications.
Getting medications without leaving home is a particularly compelling value proposition during this pandemic, so it stands to reason that these services could attract new members as a result of the outbreak. There is no indication yet that this is happening, but if it does, it could accelerate their already rapid growth.
(6) Digital Therapeutics (DTx)
Digital therapeutics are software or software-based products intended to help prevent, treat, or manage a disease or medical condition through evidence-based interventions, often with regulatory review and clearance.
This powerful idea has generated substantial excitement, particularly over the last two years as FDA clearances add up and biopharma companies get involved, bolstered by the successful exit of Propeller, an early DTx pioneer.
While there is some optimism in DTx circles that COVID-19 will accelerate acceptance and use of these promising treatment options, the sector as a whole is still in the early stages of development. Only a handful of solutions have compelling clinical and economic evidence and FDA clearance, and even fewer of these have been commercialized beyond a few initial or pilot customers. Most DTx solutions are simply too early to see a sudden spike in usage. The outbreak is unlikely to impact the significant commercial barriers that are the main impediment to broader use of DTx, except in small pockets where forward-thinking providers have invested in infrastructure to mitigate these barriers.
One significant exception might be DTx for mental and behavioral health. This is a highly active area of DTx, and many of these products are available directly to consumers and/or through their employers, without a prescription. The pandemic will undoubtedly increase the need to support patients in dealing with stress, anxiety, depression, insomnia, panic disorder, and related conditions. Companies like Big Health, Happify, SilverCloud, and others offer evidence-based solutions for such conditions.
Big Health is offering access to their digital therapeutics for sleep and mental health at no cost during the outbreak, and other DTx companies may follow suit.
Conclusions
We are living through a time of extreme uncertainty. Despite that uncertainty, careful thinking about what drives and constrains digital health adoption and how COVID-19 could impact those factors provides reason to hope that the pandemic will ultimately accelerate adoption of some digital health technologies to the lasting benefit of patients and the healthcare system as a whole.
About Author