Changes in China: How Can Medtech Companies Succeed? (Part One)
By Frances Wu, Consultant; Abigail Higgins, Senior Analyst; Angela Wang, AnalystMultinational companies (MNCs) have historically led China's medical device markets, while domestic companies have st…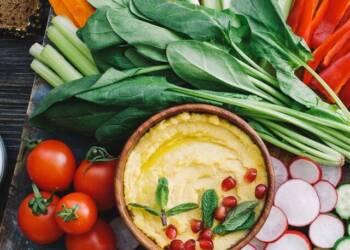 By Frances Wu, Consultant; Abigail Higgins, Senior Analyst; Angela Wang, Analyst
Multinational companies (MNCs) have historically led China's medical device markets, while domestic companies have stayed behind due to lagging product quality and technology. However, recent trends and market events are shifting the status quo of the market, requiring all players to reconsider their strategies to succeed. Health Advances takes a look at the developments in China's medical device industry in this two-part series to take a look at the differential impact on domestic companies versus MNCs. In part one, we break down the current state of affairs in medical device procurement – take a look at our thoughts below.
Changes to the Tender Process Will Begin to Impact High-Value Products
The procurement process in China involves tender negotiations in each province with price caps enforced by the provincial government. Price caps are pegged to the lowest prices of earlier tenders from other provinces. This leaves little room for margins and favors lower-priced domestic brands. However, governments tend to be less stringent with high-value products where MNCs have historically been superior, allowing MNCs to continue enjoying the lion's share within these categories.
Recent changes to national and provincial policies are focused on containing device costs through the tender process and may favor domestic companies. In July 2019, China's National Medical Insurance Bureau issued a bill ("Reform of High-Value Medical Consumables Plan," State Office Issued No. 37, 000014349/2019-00079) stating its plans to reform the procurement process of high-value medical devices in an effort to reduce healthcare costs. The initiative targets high-value products in cardiovascular surgery, orthopedics, and ophthalmology, where domestic brands rival MNC brands in clinical and technical differentiation. They also have strict requirements for safety, large clinical use, high prices, high competition, and limited product differentiation.
This national reform is already rolling out in several provinces:
Anhui Province was the first to establish a "centralized procurement pilot" in April 2019, calling for hospitals to form GPOs to achieve a competitive and comparable pricing system. At the end of July, the new procurement process resulted in price reductions in orthopedics and ophthalmology devices by around 50 and 20 percent respectively.
Jiangsu Province is requiring all public hospitals to purchase all high-value devices under one provincial-level GPO, effectively reducing high-value costs for implantable drug delivery devices and infusions sets by around 50 percent and paring the number of winning bidders to ten foreign and domestic manufacturers in these categories.
Hebei Province, Tianjin Municipality, and Beijing Municipality formed a cross-province and municipality GPO that comprises of over 800 public hospitals. Later this year, the group will begin joint procurement negotiations for interventional cardiovascular stents, artificial joints, and other high-value categories.
While these price cuts target products where domestic companies are already competing for share with MNCs, they may cause a ripple effect across other categories in the mid to long-term future. First, in order to mitigate losses from price cuts in some categories, domestic companies may invest resources in developing other high value products where they are not currently competing or where the domestic product quality may be lacking. In addition, categories most at risk for MNCs are those with lower clinical and technical barriers to entry, where domestic companies will work to catch up in due time. Lastly, the government could continue to expand price cuts to additional, high-value product categories.
To succeed in China, MNC medtech companies must invest more in product R&D that fits local needs and requirements. So long as they continue to innovate and create higher quality products than their domestic counterparts, MNCs will have negotiating power to bid at higher prices in tenders. Nevertheless, domestic companies may be investing in their technological capabilities too. If they can catch up to foreign manufacturers in innovation and product quality, they stand to take full advantage of these procurement changes and supplant historically dominant MNCs.
Conclusion
China's procurement reform is clearly a significant development that will impact how both MNCs and domestic companies think about their commercialization strategy in China. The tightening of government policy and increasing sophistication of local players creates a favorable environment for domestics to win in high-value product markets. If MNCs want to keep their status as the market leader in the future, they will need to actively innovate to stay differentiated.
In part two of this blog series, we talk through two other ongoing market developments that may affect the medical device market in China: the two-invoice policy for medical devices and the US-China trade war.
About Author