Flaxseeds and Flaxseed Oil for Diabetes
Since flaxseed is exceptionally beneficial for health, are they equally good for people suffering from diabetes?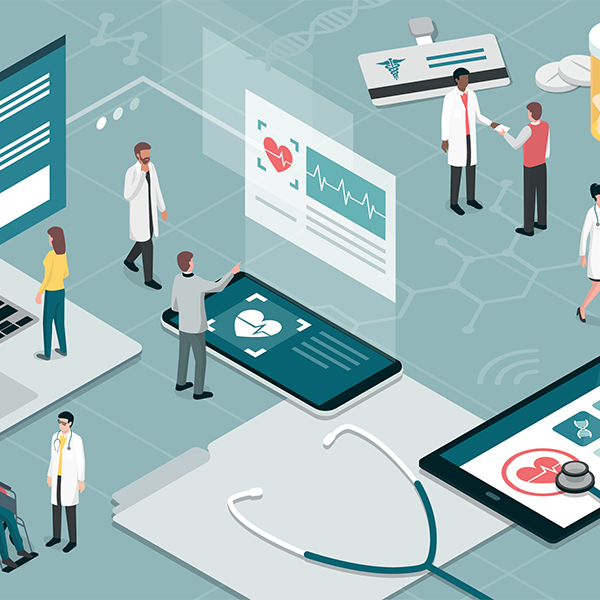 Diabetes is a big concern nowadays. In India, more than 62 million people are currently diagnosed with diabetes. This large number of people with diabetes in India and worldwide is due to several factors, including but not limited to genetic factors, environmental influences and high blood pressure. There are many environmental and lifestyle reasons which lead to diabetes. Therefore dietary modifications and having essential food can help improve diabetes ramifications.
Nutrient-rich flaxseed contains a good amount of omega-3 and fibre. And you can also control diabetes by using flaxseed and its oil. In addition, flaxseed has many health benefits, leading to weight management, cancer prevention and lowering cholesterol levels.
Here we will look at flaxseed and flaxseed oil and their effect on diabetes.
Flax Seeds: An Overview
Flax seeds are one of the world's oldest crops. They are also called Linum Usitatissimum or linseeds. It is a plant-based food that provides antioxidants, healthy fats and fibres. It comes in different colours like brown, yellow, and reddish-brown. Many people eat them to boost their health. Flax seeds are also used in Ayurveda to treat various diseases.
According to USDA, 100g of flaxseed has the following nutrients-
Calories: 534 Kcal
Fat: 42.2 g
Protein: 18.3 g
Carbs: 28.9
Calcium: 255 mg
Iron: 5.7 mg
Flaxseed Oil
Flaxseed oil is also known as linseed oil or flax oil. It is a yellowish or colourless oil extracted from dried, ripened seeds of the flax plant. The oil is removed either by pressing the seeds or by solvent extraction.
According to USDA, one hundred grams of flaxseed oil contains the following.
Calories: 884 Kcal
Fat: 100 g
Protein: 0.1 g
Carbs: 0 g
Calcium: 1 mg
Iron: 0 mg
Flaxseed and Flaxseed Oil for Diabetes
Both flaxseed and flaxseed oil have some common nutritional values and are beneficial for diabetic patients. Flaxseed lowers the risk of diabetes and minimises its effect on the body.
Here we discuss how flaxseeds and flaxseed oil aid in controlling diabetes.
Promotes Blood Sugar Control
Having a regulated blood sugar level depends a lot on your insulin levels. An average person's body may adjust blood sugar levels due to insulin effects. But a diabetic patient's body cannot manage blood sugar levels as their pancreas does not secrete insulin.
Flax seeds are a low glycemic food as they are high in fibre. A study conducted on 99 prediabetic patients found that regular consumption of flaxseed powder improved blood sugar control. However, the same study showed no visible effects on the glycemic and IR indices.
Improves Insulin Sensitivity
Insulin is a blood sugar regulator in the body. However, in those with type 2 diabetes or PCOS or metabolic syndrome, the insulin in the body cannot be adequately utilised, which is known as insulin resistance. Insulin sensitivity means how sensitive your body is to insulin and how actively your body tracks blood glucose levels and manages them. Therefore, improving insulin sensitivity helps lower the risk of type 2 diabetes.
Flaxseed contains lignin which acts as a powerful antioxidant. A study found that antioxidants help reduce the effect and risk of diabetes. Another study also found that flaxseed reduces insulin resistance which helps the body regulate blood glucose levels and prevent diabetes.
Reduces the Risk of Cardiovascular Diseases
Diabetes is also a risk factor for heart disease and increases the chances of stroke. In addition, due to high cholesterol levels, people suffer from heart attacks. Flaxseed and linseed oil, with their antioxidant properties, help reduce the effects of such diseases.
Soluble fibres of flaxseed have cholesterol-lowering properties. In addition, the fibre combines with water to form a gel-like substance that affects fat metabolism and decreases cholesterol absorption.
Antioxidants have cholesterol-lowering properties, and they play a significant role in lowering blood pressure. A study found flaxseed reduced systolic blood pressure. Improvement in diastolic blood pressure occurred as per some of these studies.
Research suggests it may lower the risk of clogged arteries, a risk factor for stroke. More studies claim that people have promising results after consuming 30 grams of flaxseed daily.
Potential Side Effects
Flaxseeds also have some possible side effects when consumed in excess. Therefore, you can maintain a suitable daily dosage of flaxseed. Flaxseed and linseed oil are also negatively affected if taken in excess or not taken in the right way.
Potential Side Effects of Flaxseed
Some may develop allergic reactions to flaxseed or its oil. It may cause skin rashes, hives, redness, and itching.
Intestinal obstruction- Blockage of the intestine, malformation or inflammation are common intestinal obstructions that arise from flaxseed.
Constipation- Drinking a minimal amount of water and consuming extra flaxseed may result in constipation.
Acts like oestrogen- If you are trying to conceive, it can increase the hormonal imbalance in your body.
Reactive with other medication- As flax seeds are high in fibre, sometimes the absorption of some medication is reduced. It is recommended not to take flaxseed if you are on oral medication to control blood sugar levels.
Potential Side Effects of Flaxseed Oil
Variation in quality: Flaxseed oil comes in different varieties. Poor quality flaxseed oil can cause complications, especially in diabetic patients. In addition, since the USDA does not regulate it, its data and nutrition index are inaccurate.
Low Blood Sugar: Although it is beneficial for maintaining blood sugar levels, it can act negatively if you are on diabetes medications.
Low Blood pressure: A study found that having flaxseed and flaxseed oil lowers blood pressure. Generally, diabetic patients suffer from high blood pressure. So if you are one and already taking medication to lower your blood pressure, you should avoid flaxseed oil.
Breastfeeding complications: Do not take flaxseed oil or flax seeds while breastfeeding. It may cause complications due to the property of affecting hormones.
Prostate Cancer: Although it is not responsible for prostate cancer, flaxseed oil may worsen it if you already have prostate cancer. Because flaxseed oil does not contain the nutrient lignin, lignin helps fight prostate cancer. Therefore, you should always consume flaxseed oil only after a doctor's consultation.
Best Ways to Add Flaxseed and Flaxseed Oil to Your Diet
We can consume flaxseeds in many ways. It can be milled, roasted or as an oil. Digesting flax seeds as a whole may be more complicated. However, you can add milled or whole flaxseeds to your bread, salad or snacks. For example, you can top a vegetable salad with ground flax for extra crunch or add the ground seed to your roti or bread dough.
You can also add flaxseed in baked dishes, dairy products, juices, etc. You can add them to your favourite dishes and as a thickening agent in soups or cooking mixtures.
One simple, delicious dish you can prepare using flaxseed is flaxseed crackers.
Flaxseed Crackers
Ingredients
Ground Flaxseeds: 85 g
Whole Flaxseeds: 85 g
Onion Powder: 20 g
Garlic Powder: 10 g
Dried Rosemary: 20 g
Water: 120 ml
A pinch of salt
Preparation
Preparation of flax seed crackers takes approximately an hour.
Mix all dry ingredients in a small bowl and form a dough using 120 ml of water
After dough preparation, leave it for 5 minutes to get all ingredients well absorbed to soften the dough.
Roll dough in between parchment paper to desired thickness.
Now cut dough into squares from the top of the roll. Try to make 30 uniform thickness flaxseed crackers.
Now place this dough on a baking sheet and bake it for 30 minutes.
Let it cool and serve with tomato sauce or your favourite dip.
Nutritional Value
A total of 30 flax seed crackers made using the above ingredients with respective quantities contain the following:
Calories: 550 Kcal
Fat: 42 g
Protein: 18.3 g
Carbs: 30 g
Calcium: 255 mg
Iron: 5.7 mg
Other Tips and Methods to Use Flaxseed and Flaxseed Oil
Below are some other methods to add flaxseed to your daily diet.
Eat ground seeds instead of whole flax seeds, as digesting whole flax seeds may not be a good option for people with weak digestion and people of advanced age. In addition, ground seeds have a higher biological value than whole seeds, making them easier to digest.
Flaxseed oil is cold compressed, so do not use it for frying. In addition, it is susceptible to light, so it should be kept in the dark. However, it is safe to fry food at 350°F as there is not any reduction in flaxseed oil quality.
Reports say 7 grams of flaxseed per day is adequate to offer the desired health benefits, and exceeding it is not recommended.
The Bottom Line
Flaxseed is full of nutrition containing omega-3, protein and fibres. These help manage the effect of diabetes, blood pressure and other chronic diseases like cancer. It also stabilises blood sugar levels and cholesterol. You can consume flaxseed and flaxseed oil by adding them to your daily meals and dishes. However, it needs to be consumed in moderation because you may face bloating and other complications if you exceed the limit. If you are on medication to control your blood sugar levels or high blood pressure, check with your medical practitioner before consuming it not to experience extremely low BP or blood sugar levels.
Frequently Asked Questions (FAQs)
Q. Can you take flaxseed oil if you have diabetes?
A. Flaxseed and flaxseed oil may have various health benefits for managing multiple chronic diseases. For example, it helps lower blood sugar levels and increases insulin sensitivity. Therefore it is suitable for people with diabetes. However, you must consult your physician before including them in your diet.
Q. Which is better: Flaxseed or Flaxseed oil?
A. Flaxseed has a dominant nutritional index as compared to oil. However, both have their benefits. The oil contains more omega-three fatty acids, whereas flax seeds are a rich source of fibres, proteins and carbohydrates.
Q. Does flaxseed fight diabetes?
A. Most research has already proved that flaxseed is beneficial for lowering and controlling blood sugar levels and insulin sensitivity. Therefore, it is a good option for diabetic patients. However, no one food or medication alone can keep diabetes at bay.
Q. Is it safe to take flaxseed oil every day?
A. USDA provides no limit USDA for flaxseed oil. However, several other studies claim that 1 to 2 tablespoons of flaxseed oil (7g-14g) can consume daily.
Q. When is the best time to take flaxseed oil?
A. If you want to lower cholesterol levels and improve digestion, take it in the morning.
Q. When should I eat flaxseed in the morning or night?
A. Taking flax seed in the morning is more beneficial than taking it at night. It controls your blood sugar levels and lowers cholesterol levels if taken in the morning. If you want to get only omega three from it, you can also have it as a snack at bedtime.
Q. Does flaxseed oil clog arteries?
A. Flaxseed oil does not clog arteries. On the contrary, it even helps unclog arteries and reduces cholesterol levels in the body. Also, it has high fibre content, which controls inflammation and high blood pressure.
Q. How much flaxseed oil should I take a day?
A. 1 to 2 tbsp is recommended for daily intake. One tablespoon of flaxseed oil contains 37 Calories, 2 g of polyunsaturated fat (contains omega3), and 2 g of dietary fibres.
Q. Is flaxseed good for kidneys?
A. Several studies show that flaxseed, flaxseed oil, and other flax seed containing products contain renal protective effects. Renal disease is kidney disease, and flaxseed helps to protect us from it. However, consume it only after checking with your nutritionist.
Q. Does flaxseed lower triglycerides?
A. Yes, both flaxseed and flaxseed oil can help to reduce triglycerides when consumed wisely
Q. Can I put flaxseed oil in my coffee?
A. YES, it can be used as an additive in coffee. First, grind the flaxseed thoroughly and then mix it with water to make a thick paste. Try to avoid the formation of lumps in this paste, and now you can mix it in your coffee.
Q. What will happen if you eat flaxseed every day?
A. If you take 1 to 2 tbsp of flaxseed or flaxseed oil every day, it will improve insulin sensitivity and lower blood sugar levels. In addition, it will protect from diabetes and heart diseases by lowering cholesterol levels.
Q. Can we drink flaxseed water every day?
A. Drinking flaxseed water every day shows no adverse effect on your body, and you can enjoy its benefits. However, if you are exceeding daily flaxseed intake, it may lead to complications like diarrhoea, inflammation, and intestinal obstruction.
About Author