Healthy Idli Recipe – Instant oats idli with carrot mix
Eat your breakfast with no health concerns whatsoever. This healthy idli recipe will help you keep your carb intake in check while also ensuring you enjoy a good start to your day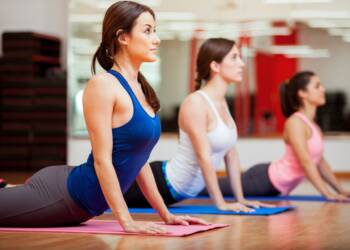 The humble idli, also known as idly, is a steamed rice and urad dal cake. Prepared by fermenting idli batter, and steaming it in greased moulds, idlis are generally topped with lip-smacking chutney or sambar.
Extremely popular as a breakfast dish in South India, idlis have their own health benefits. They are very nutritious and contain no saturated fat. Low sodium content makes them good for your heart too. To top it all off, they are easy to digest.
A single idli has just 55 calories, with 2g protein, 11.6g carbohydrates, 0.1g fats and 0.7g fibre. While the carbohydrate count may be over the recommended limit, this healthy idli recipe can bring it down to 8g per idli.This healthier, low-carb version of your favourite South Indian breakfast is a must-try!
Instant Oats Idli Recipe:
Ingredients:
¾ cup oats
½ a cup of sooji
1 cup curd
a pinch of baking soda
1 teaspoon olive oil
1 teaspoon mustard and cumin seeds
½ tablespoon urad dal
1 grated carrot
a generous pinch of hing and whole black pepper
1 green chilli
1 piece ginger
a few curry and coriander leaves
Method:
Roast oats and powder them.
Take a separate bowl and mix in powdered oats, curd, salt, rava, baking soda and water.
Mix the batter well and let it stay for 15 minutes.
Now take a pan and heat oil. Throw in the mustard seeds, cumin seeds, hing, ginger, curry leaves and carrot.
Cook all the spices well till the raw smell of carrot goes away.
Add to the idli batter.
Now place this mixture in a mould. Let it steam for 15-20 minutes and serve hot.
Your favourite South Indian breakfast recipe is now right at your fingertips, and is healthier too. What are you waiting for? Start cooking already!
About Author