Zucchini Benefits – Nutritional Value, Weight Loss, Recipes
zucchini is a very versatile food when it comes to improving daily diet and weight loss, and can be used to replace foods like pasta, breads, and potatoes.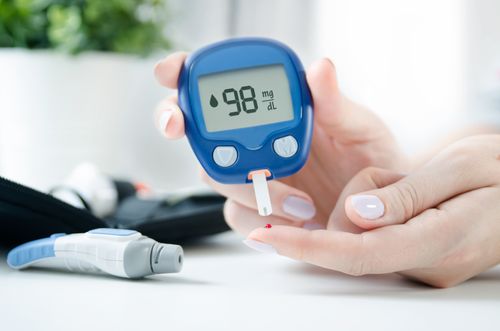 Zucchini is a summer squash, also known as a courgette. This water dense fruit is closely related to melons, spaghetti squash and cucumber. Zucchini can be grown in warm weather and is usually harvested in the summer months. It ranges in color from dark green to golden yellow and it varies in shapes and sizes depending on the variety.
Some common varieties include Round Zucchini, Cocozella, and Crookneck Gold. One of the best attributes of zucchini is it's low carbohydrate profile. This makes it great to use for weight loss or for elimination diets.
Table of Contents
Nutritional value of Zucchini
9 Benefits of Zucchini
Zucchini for weight loss and Indian recipes
Summary
Nutritional Value Of Zucchini
Zucchini is a satisfying replacement for starchy foods such as potatoes, pasta, and rice. Many people following low-carb diets such as the Paleo diet or the Ketogenic diet use zucchini as a staple food.
Zucchini is full of important vitamins, minerals, and antioxidants that help the body function properly.
Here is the nutritional profile of 1 large zucchini (323 grams):
Vitamins and Minerals: Like other types of squash, zucchini contains a high amount of vitamins and minerals that can contribute positively to your health. These vitamins and minerals include:
Manganese: This mineral contributes to metabolic processes involving amino acids, carbohydrates, cholesterol, glucose.
Potassium: This mineral helps regulate the balance of fluids in the body and supports the function of muscles and the nervous system.
Vitamin C: Vitamin C is involved with many important functions in the body such as the synthesization of collagen, absorption of iron and immune system support.
Vitamin B6: Also known as pyridoxine, is vital for the metabolism of protein, fats and carbohydrates.
Zucchini also contains antioxidants that can help protect our cells from free radical damage. These antioxidants include lutein, zeaxanthin and beta-carotene. Most of the antioxidants are found in the skin of zucchini and it's known that yellow zucchini may contain even more antioxidants than green varieties.
9 Health Benefits Of Zucchini
1. Zucchini Reduces Blood Sugar Levels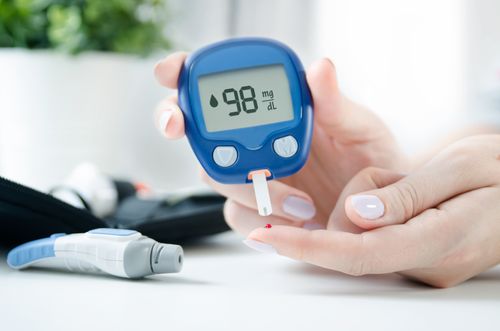 If your blood sugar has been high for too long, it can cause complications such as kidney damage, nerve damage and stroke. Zucchini has been touted to reduce blood sugar in people with type two diabetes.
Low carb diets can help to regulate blood sugar levels and are usually recommended for those living with diabetes. Zucchini is low-carb and high fibre, making it a perfect staple for any low carb diet. Insulin sensitivity is describing how sensitive the body's cells are to insulin.
The more sensitive your cells are to insulin, the more easily the body can use glucose and reduce blood sugar in the body. Zucchini is known to increase insulin sensitivity and improve conditions such as diabetes type 2.
2. Zucchini Strengthens Vision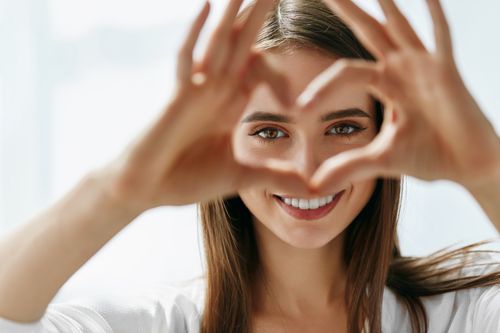 Zucchini is abundant in vitamin C and beta-carotene. These two vitamins are essential for the health and function of your eyes. The antioxidants, zeaxanthin and lutein found in zucchini can also reduce your chance of contracting age-related eye diseases.
3. Zucchini Improves Heart Health
Studies show that foods high in fibre can greatly reduce the risk of heart disease. Zucchini contains pectin, a type of fibre that can effectively reduce bad LDL cholesterol and improve heart health. Potassium is a mineral that can dilate blood vessels, which in turn can reduce high blood pressure. Zucchini is high in potassium and has been shown to reduce the risk of heart attack and stroke.
4. Zucchini Helps With Digestion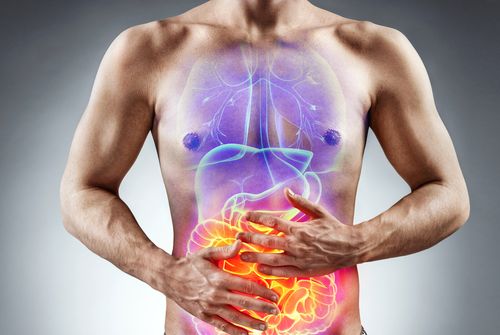 Zucchini contains both soluble and insoluble fibre and is therefore great for digestion and contains nutrients that can help digestive disorders such as IBS and Crohn's disease. Zucchini has a high water content which means they effectively soften stool, allowing waste to pass more easily through the digestive tract. The insoluble fibre in zucchini adds bulk which also helps food to move through the tract more easily, reducing constipation or a sluggish digestive system. Soluble fibre in zucchini does a good job of feeding the good bacteria in your gut. These good bacteria play a crucial role in digestion and produce short chain fatty acids that provide nourishment for cells in your gut. These short chain fatty acids reduce inflammation and can even heal diseases such as IBS or Crohn's disease.
5. Zucchini Helps Prevent Disease
Antioxidants are substances which inhibit the oxidation of other molecules. They help to protect your body's cells from free radicals which in turn protects your body against disease. Zucchini contains the antioxidants your body needs for cell protection. These antioxidants have been proven to protect cells from certain types of cancer including prostate cancer.
6. Zucchini Improves Thyroid and Adrenal Function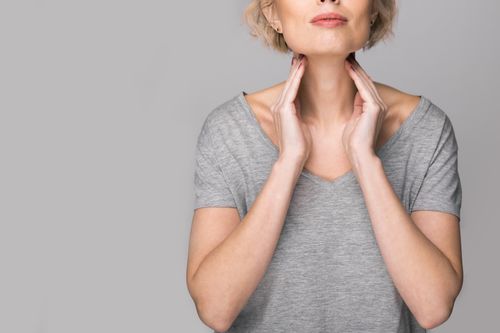 The thyroid and adrenal glands are both glands in the body that control metabolism, the heart and immune system/digestive function. The vitamin C and polyphenols found in zucchini, and especially in the peels, which improves the function and supports these two glands. The adrenal glands have the highest concentration of vitamin C in the body and absolutely need this vitamin in order to function optimally.
7. Zucchini Slows Down Aging
Aging is a result of cell degeneration caused by free radicals, inflammation and stress. Antioxidants and anti-inflammatory foods can prevent cells from degenerating and slow the process of aging. Zucchini contains many antioxidants and anti-inflammatory phyto-nutrients that can effectively fight signs of aging.
8. Zucchini Helps Treat Asthma
Asthma is a disease that can make breathing difficult and is accompanied by symptoms such as narrowing and swelling of the airways, wheezing, coughing and asthma attacks. The copper and vitamin C in zucchini is known to be effective at treating asthma. One study suggests that vitamin C can prevent asthma attacks as well as bronchial sensitivity.
9. Zucchini Strengthen Bones and Teeth
Zucchini contains many vitamins and minerals such as vitamin K, magnesium and folate that can contribute to the maintenance and improvement of bones and teeth. A deficiency of magnesium has been correlated with an increased risk of osteoporosis. The magnesium in zucchini ensures strong, healthy bones and can prevent bone fractures. The folate in zucchini detoxifies homocysteine, an amino acid that can cause inflammation and can increase the risk of a bone fracture.
Zucchini For Weight Loss and Indian Recipes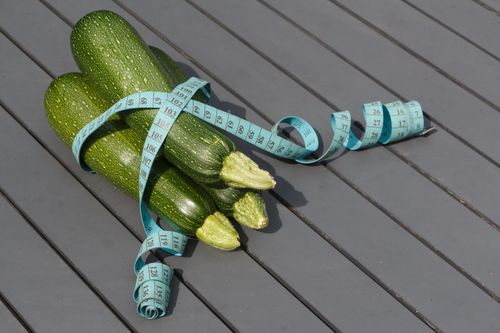 Zucchini is one of the best foods you can eat when looking to lose weight. In addition to its high fibre, low calorie nutrition profile, it is quickly becoming a popular replacement for carbohydrate rich foods such as pasta, potatoes, even burger buns and tortilla wraps.
Zucchini is also a great substitute if you are gluten-intolerant and are looking to avoid wheat or any type of grain. The soluble and insoluble fibre present in zucchini can give you a sensation of feeling full which will suppress the appetite and make you eat less.
Zucchini is high in water content as well, making it especially effective at relieving constipation or a slow digestive system. Substituting spiralized zucchini noodles for regular pasta will provide you with the fibre and enough water you need to improve digestion and avoid the blood sugar spike that can be caused by eating simple carbohydrates.
In general, non-starchy green vegetables are great when it comes to weight loss and provide the nutritional support that's essential while losing extra fat.
Healthy Indian Zucchini Recipes
1. Indian Style Zucchini Stir Fry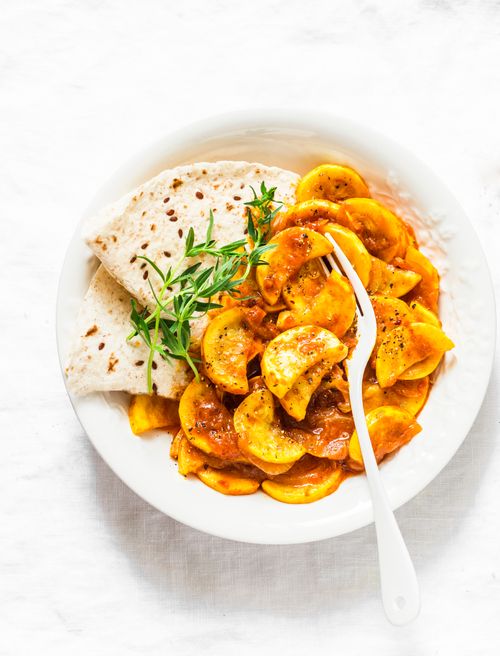 This recipe features zucchini at its centre. It can be served as a side dish along side a meat curry or eaten by itself as a light meal. It is vegan, gluten-free, paleo and keto-friendly. Serves 2.
Ingredients:
1 large zucchini, cut into ½ inch long pieces (about 1 ½ cups)
2 tsp coconut oil
½ tsp cumin seeds
½ tbsp ginger, minced
½ tbsp garlic, minced
2 green chilies, finely chopped
1 sprig curry leaves
1 pinch asafoetida
1 medium onion, chopped
½ tsp turmeric
½ tsp amchur powder
1 tsp coriander seeds
½ tsp garam masala
Salt, to taste
1 tbsp cilantro, chopped
Instructions:
Wash and cut zucchini into ½ inch long pieces.
Heat a pan with some coconut oil and add cumin seeds.
Once the seeds start crackling, add ginger, garlic, green chilies, asafoetida, curry leaves and saute for 3-4 minutes or until the ginger and garlic are no longer raw.
Add onions and saute until they turn golden brown.
Add chopped zucchini chunks, turmeric powder, coriander powder, garam masala, amchur and salt. Give it a mix and cover with a lid. Lower the heat and cook for 3-4 minutes.
Once zucchini is cooked through, garnish with coriander leaves and serve over roti or rice.
2. Zucchini Curry with coconut milk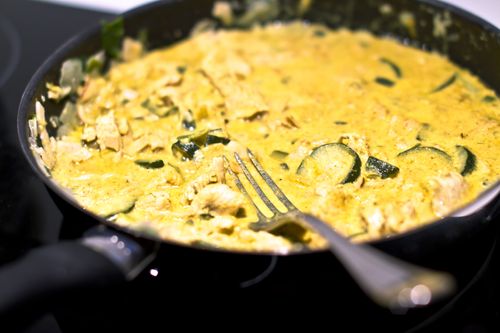 This is a simple, creamy Indian curry that is completely vegan, gluten-free and keto-friendly. It makes a great, lighter substitute for Butter Chicken. Serves 3-4.
Ingredients:
2 tbsp oil (olive oil, grapeseed or coconut oil works)
1 onion, chopped
2 tsp ginger, minced
2 tsp coriander seeds
2 tsp smoked paprika
½ tsp turmeric
1 tsp cumin
3 zucchini
1 6 oz can tomato paste
½ cup vegetable stock
1 14 oz can full fat coconut milk
Salt and pepper, to taste
Cilantro, chopped
Instructions:
Add oil to a pan over medium heat. Once warm, add cumin seeds and let it splutter. Then add in onion and ginger. Saute and stir for 7-10 minutes or until onions become translucent.
Once the onions are cooked, add in diced zucchini, garlic and ginger. Cook for about 5 minutes or until zucchini is just slightly brown.
Add coriander, smoked paprika and turmeric. Stir, so spices are well combined with the veggies and cook until spices become.
Add in tomato paste, vegetable stock, and coconut milk. Simmer for 3-5 minutes or until zucchini is cooked. Careful not to overcook the zucchini as this can happen quickly.
Once zucchini is cooked, season with salt and pepper and cilantro. If you prefer an extra dash of heat, add a chopped chili pepper. Serve with roti or rice.
Summary
Zucchini is a nutrient-rich summer squash that contains lots of vitamins, minerals, antioxidants and phyto-nutrients such as manganese, potassium, beta-carotene and lutein.
Aside from its nutritional profile, zucchini is a very versatile food when it comes to improving daily diet and weight loss, and can be used to replace foods like pasta, breads, and potatoes. There are so many ways you can eat zucchini. You can spiralize them into noodles, layer them for a gluten-free lasagna or even dip them in hummus or salsa.
Zucchini contains both soluble and insoluble fibre that can support weight loss and digestive system health. Some of the main health benefits of zucchini include: improved eyesight, blood sugar control, weight loss, and heart health support.
About Author