Launch Costs—Spend Wisely: Pre-Launch and Post-Launch Analysis
By Dean Giovanniello, Vice President (Health Advances LLC)Estimating the cost of a new product launch must take into account all expenses pre- and post-launch, in addition to the launch year, in or…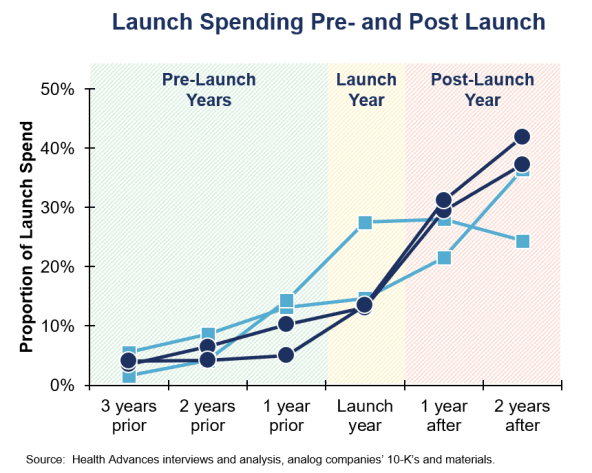 By Dean Giovanniello, Vice President (Health Advances LLC)
Estimating the cost of a new product launch must take into account all expenses pre- and post-launch, in addition to the launch year, in order to fully capture the extent of the financial investment. In our most recent white paper, Launch Costs—Spend Wisely: First-In-Class and Follow-On Launch Cost Analysis, we showed that a company may spend between $475MM and $830MM in a six-year period, including all investments made immediately preceding and following a drug launch.
Our previous study in July 2018, Launch Excellence: Once in a Life Cycle Opportunity, showed that single-product pharmaceutical companies spend an average of ~$125MM in the three years prior to launch. In this analysis, we extended the review period by three years: we assessed four single-product pharmaceutical companies, in both orphan and non-orphan indications, and evaluated their spending three years prior to launch, the launch year, and two years after the launch year, for a total of six years.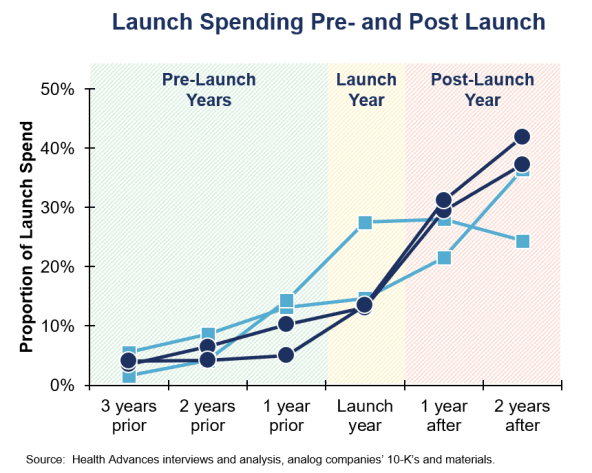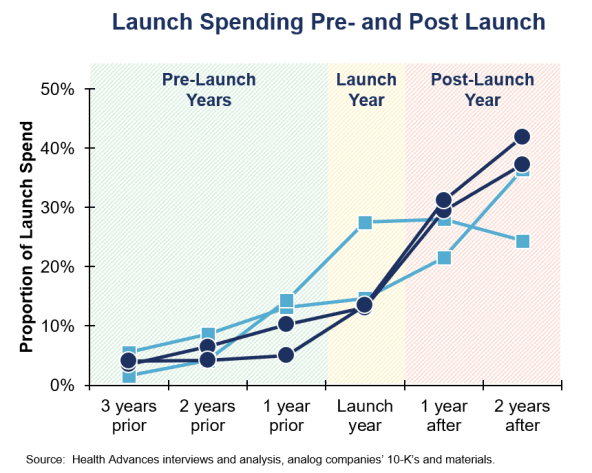 Distribution of Launch Spending for Profiled Analogs
Good financial plans reflect strong strategies that go above and beyond the launch year itself. Launch planning is a comprehensive exercise that includes market and competitive analysis, thoughtful strategy, focused tactical plans, and realistic financial and resource allocation. The profiled analogs show that competition level and callpoint type are significant determinants of launch costs and resource requirements. In successful launches, all of these pieces should be evaluated and support each other.
About Author