Australian Biotechs and Medtechs: Look to the East
By Andrew Briggs, Engagement ManagerAustralian biotechnology and medical technology companies have historically prioritized the West (US and Europe) as the initial major market(s) to launch new pro…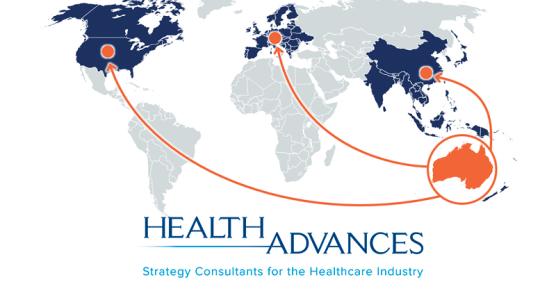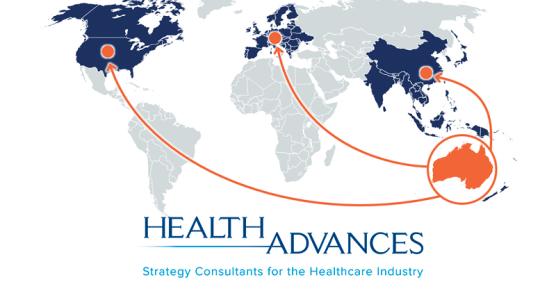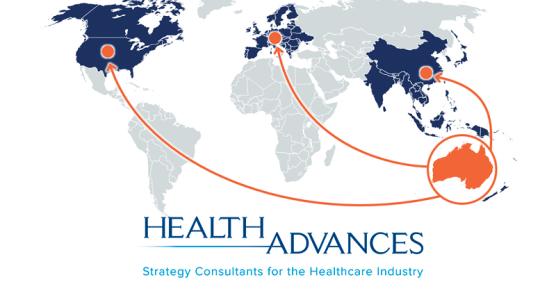 By Andrew Briggs, Engagement Manager
Australian biotechnology and medical technology companies have historically prioritized the West (US and Europe) as the initial major market(s) to launch new products. However, the tide may be turning. A few notable examples of Australian device companies prioritizing the East for commercial focus, combined with some positive trends for market access in China could signify a broader shift of Australian health-tech companies putting earlier emphasis on launching products in China ahead of the West. The next blog in this two-part series will focus on critical factors for ensuring success in the Chinese market.
Historic Preference for the West
Australian health technology companies have tended to develop products with the goal of initially launching in Western markets due to a number of reasons:
Well-defined development and regulatory pathways
Large market size(s) compared to other geographies
Relatively attractive pricing compared to other geographies
Similar healthcare systems to Australia and demographically comparable patient populations (for clinical suitability of products)
Shared English language with the West
Resonance with US-based investors
Despite these factors pushing companies to look to the West, globalization and other evolving healthcare dynamics continue to increase the attractiveness of the East as a market for health tech products. A few recent examples highlight this shift to initially prioritize the East for healthcare technologies instead of the West.
Examples of Prioritizing the East
In June of 2018, Australia-based Sirtex Medical – a microsphere radiation therapy specialist – rebuffed an acquisition bid from the world-leading radiotherapy company Varian Medical Systems. Instead of choosing an ostensibly ideal strategic partner in Varian, the Sirtex board selected a consortium of Chinese investors to take the company private. Both Sirtex and the Chinese-based investment groups cited the potential to introduce Sirtex's chief product in China as a key rationale (in addition to a higher value bid) for choosing the Chinese investors over Varian.
Another one of Australia's life science innovators anticipates focusing commercialization of its pioneering technology exclusively in the Asia-Pacific region due to the large and growing relevant patient population in China and Southeast Asia. The iQ Group very publicly touts the APAC region as the target market of choice for its novel Saliva Glucose Biosensor, while continuing to further develop the underlying sensor technology for other chronic conditions at the University of Newcastle, Australia where the product was initially pioneered.
Trends Making the East Commercially Viable Early in the Launch Sequence
The decisions of Sirtex and iQ Group to prioritize the East demonstrate that the region can be a viable initial market for novel biotechnology and medical technology products. Additional ongoing trends may serve to further close the gap between the East and West.
  Trends Favoring the East

 

Impact and Examples


Improving Regulatory Environment, Particularly in China

➔

Lowers the barrier for innovative solutions to enter the market

Rapidly increasing

number of foreign innovative product approvals by the Chinese Government
Read Health Advances take on the

Chinese regulatory environment for biopharma products

and a

supporting case study on Keytruda in China

Aging Population in China and Fast-Growing ASEAN Population

➔

Creates greater unmet need for innovative health technologies to address increasing disease incidences/prevalences

China is viewed as a key market for both Sirtex and iQGroup due to the highest global incidence of hepatocellular cancer and a rapidly growing diabetes population, respectively

Greater Interaction Between Australian and Chinese HealthTech Companies

➔

Fosters collaboration and bi-directional flow of ideas, technologies, and industry experts

Examples include AUSBiotech's Australia-China Medtech and Life Sciences Partnership Program and the recently launched China-Australia Innovation Park in Hangzhou

Chinese Investment in Australian Healthcare Sector

➔

Increases focus on launching products in China and allows Chinese investors to help Australian companies enter China

Healthcare was the

largest sector

for Chinese investment in Australia in 2018
Despite these favorable trends, a few commercial headwinds remain. Concerns around intellectual property security, the ability to attain favorable product pricing, and choosing to develop local sales and distribution capabilities vs. utilizing a partner may discourage Australian companies from prioritizing the East. Nevertheless, the aforementioned trends are expected to drive more Australian Biotechs and Medtechs to consider the Asian market, and China specifically, as a high priority region to launch new products. Stay tuned for Part II of this series – "Critical Success Factors for Product Adoption in China" coming in 2020.
About Author