5 diabetic-friendly recipes to try
The right diet and diabetic recipes play an important role in keeping blood sugar levels under control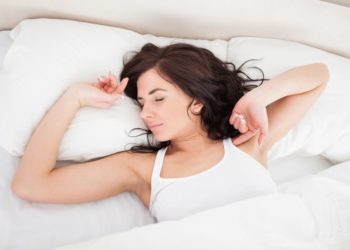 India is fast becoming the diabetes capital of the world with 69.1 million cases reported, the second-highest number in the world, according to the International Diabetes Federation. Keeping diabetes under control is essential to living a long and healthy life. The right diet and diabetic recipes play an extremely important role in keeping blood sugar levels under control.
Diabetics must include a lot of low glycemic index foods – those that lead to a steady rise in the level of glucose in the blood and a gentle rise in insulin – in their diet. Choose foods that are low in fat and calories and high in fiber and proteins. Moderation is key; eat everything in moderate quantities and try to include lots of vegetables in your diet to increase the fiber content. The fiber slows the release of glucose into the bloodstream, preventing blood sugar spikes that worsen blood sugar control and make you feel hungry.
That said, low-carb, low-sugar meals don't have to be boring. Try these five recipes and you'll see.
Savoury Pancakes
Ingredients
½ cup oats
½ cup atta
½ cup curd
¼ tsp soda
1 finely chopped onion
1 tbsp chopped cabbage
1 tbsp chopped zucchini
A tsp of chopped coriander leaves
Salt and pepper to taste
Method
Grind oats, add

atta

, curd, baking soda, salt & pepper, and mix well.

Add onions, carrots and zucchini to the mix. Pour some water if required to improve the consistency.

Make pancakes on a non-stick

tawa

. Serve hot.
Hariyali Dosa
Ingredients
1/2 cup broken wheat (dalia)
1/4 cup green moong dal
2 tbsp masoor dal
2 tbsp urad dal
1 tsp methi seeds
1/4 cup finely chopped onions
A pinch of asafoetida (hing)
1/4 tsp turmeric powder
1 tsp ginger-green chilli paste
1 tbsp finely chopped coriander
1 tbsp chopped curry leaves
1 tbsp chopped green onions
1 tbsp chopped coriander
1 tbsp chopped dill leaves
Salt to taste
2 tsp oil for cooking
Method
Combine the broken wheat, green moong dal, masoor dal, urad dal and fenugreek seeds in a deep bowl and soak in water for 2 hours. Drain well.

Blend in a mixer along with approximately ¾ cup of water to a coarse mixture.

Transfer the mixture into a deep bowl, add the onions, asafoetida, ginger-green chilli paste, coriander, turmeric powder, curry leaves and salt and mix well.

Heat a non-stick

tawa

(griddle), sprinkle a little water on it and wipe it gently using a muslin cloth.

Pour on

tawa

and make a

dosa

, putting a few drops of oil and cook on a medium flame till the

adai

turns golden brown in colour from both the sides. Serve hot with mint or tomato chutney.
Low-Calorie Au Gratin
Ingredients
For low-calorie white sauce (makes approximately 1 cup)
1 1/2 cups chopped cauliflower or bottle gourd
1 tsp butter
1 tbsp atta
1 cup low-fat milk
Salt and pepper to taste
Other ingredients
2 cups chopped and boiled mixed vegetables (carrots, broccoli, peas and French beans)
Salt and pepper, to taste
For the topping
2 tbsp grated low-fat paneer
Half cube cheese, grated
Method
For the low-calorie white sauce
Combine cauliflower and 2 cups of water in a deep non-stick pan and cook on a medium flame for 8 to 10 minutes or until the cauliflower turns soft.

Blend it in a mixer to a smooth purée. Keep aside.

Heat the butter in a broad non-stick pan, add the whole wheat flour and sauté on a medium flame for 30 seconds.

Add the milk, mix well and cook on a medium flame for 1 to 2 minutes, while stirring continuously with the help of a whisk till no lumps remain.

Add the cauliflower purée, mix well and cook on medium flame for 1 minute, while stirring continuously.

Add salt and pepper, mix well and bring to a boil, while stirring occasionally. Keep aside.
Put the dish together
Steam the mixed vegetables till

al dente

.

Add the low-calorie white sauce, mix well. Adjust the seasoning.

Transfer into a greased baking dish and sprinkle the

paneer

and cheese on top.

Bake in a pre-heated oven at 200°c (400°F) for 10 minutes. Serve hot.
Besan Methi Wraps
For the dough
½ cup atta
½ cup besan
2 tbsp methi leaves chopped
¼ tsp haldi
1 tsp curd
1 tsp oil
Salt, to taste
For the filling
½ cup red, yellow, green pepper strips
1 tbsp bean sprouts
½ onion sliced
Salt to taste
¼ tsp chilli powder
¼ tsp chaat masala
1 tbsp Dhania Pudina Chutney
Method
Mix all the ingredients for the dough into a tight ball. Let it rest for half an hour.

Divide the dough into 4 parts and roll out each into a round

roti

.

Heat a

tawa

and roast the

roti

on both sides for a minute till cooked. Keep aside.

Mix all ingredients for the filling except chutney.

Spread chutney on the

roti

, add the filling and roll into wraps.
Fruit Kulfi
Ingredients
1 litre low-fat milk
2 tbsp paneer
1 tsp elaichi powder
A pinch of saffron
A cup of mixed fruits (apple, papaya, pear, orange finely chopped)
Method
Heat milk in a broad pan till reduced to half.

Add crumbled

paneer

,

elaichi

and saffron and cook for 2 minutes till thick. Cool down completely.

Add the fruit and pour into moulds to freeze.

Demould and enjoy your sugar-free

kulfi

.
Diabetes doesn't mean you need to give up your favourite foods. Let our nutritionist guide you on how you can tweak them and include them in your diet.
[symple_button url="https://healthifyme.onelink.me/2285251819?pid=Blog_Post&c=Sign_Up&af_dp=hmein%3A%2F%2Factivity%2FPlansv2Activity&af_web_dp=http%3A%2F%2Fhealthifyme.com%2Fhome&af_force_dp=tarue" color="red" size="medium" border_radius="3px" target="self" rel="" icon_left="" icon_right=""]Get fit with HealthifyMe. Sign up here[/symple_button]
About Author