Gorge on these 10 Healthy Navratri Fasting Foods
Avoid high calorie food items, and focus on the seasonal fare that is both easy-to-digest and full of nutrients – protein and fiber, this Navratri season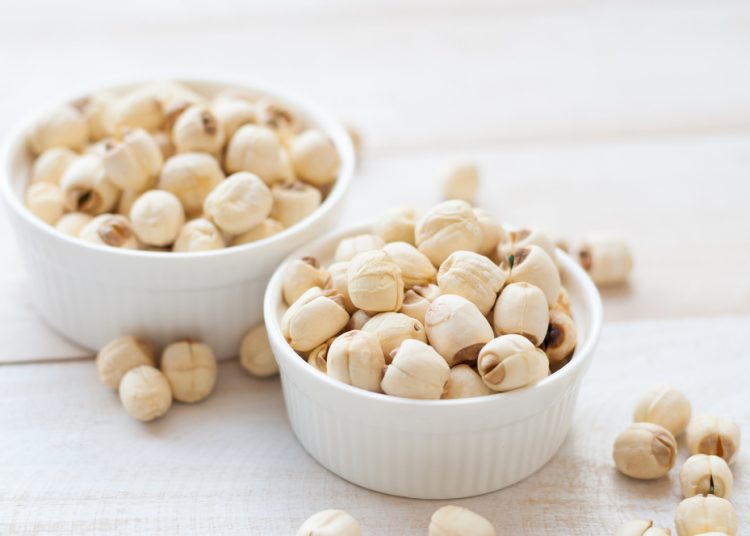 Navratri is a time for festivities as well as fasting. Many communities across India abstain from consuming alcohol, onion, garlic or non-vegetarian food during this time, and some restrict their diet even more severely during these nine days dedicated to Goddess Durga.
Although most people fast for spiritual purification at this time, there's a scientific explanation to it as well. Navratri coincides with the changing seasons, a time when the body's immunity is low and people are more likely to fall ill. Avoiding rich foods and detoxing with ingredients that are light, easy-to-digest and full of nutrients such as protein and fiber is the best way to prepare your body for the transition.
While these ingredients may be excellent for health, the preparation style of typical Navratri fast fare isn't as kind to your waistline. Kuttu Ki Puri, Sabudana Vada, potato chips, Makhane Ki Kheer and other delicacies are deep-fried or loaded with sugar, so avoid them. It is recommended that you stick to protein-rich fruits, nuts and low-fat dairy. What's amazing is that nature has done most of the work for us. The seasonal fruits during Navratri are the healthiest options that you have to choose from.
Here are 10 food items to eat if you're fasting for Navratri:
1. Kuttu Atta
Kuttu atta, or buckwheat flour, is packed with high fiber that helps in detoxification of the body. It is also rich in proteins, B-complex vitamins and minerals like phosphorus, magnesium, iron, zinc, copper and manganese.
The fatty acids in buckwheat keep blood glucose, blood pressure and cholesterol in check. Traditionally, puris are made from Kuttu flour. Give these puris a healthy twist and make rotis from the same. You can add boiled and mashed sweet potato for binding as well.
2. Sabudana
Sabudana is an excellent source of carbohydrates which gives a much-needed energy boost during fasts. It also gives a cooling effect to the body and is easy to digest.
Though low in fat and protein, it can be used with other ingredients, such as milk and nuts, for making kheer, payasam, gruel or vegetables and peanuts for making sabudana khichdi. Control the fat and it can be a healthy option.
3. Samak Chawal
Samak chawal can be a perfect replacement for rice as it tastes almost similar to broken brown rice when cooked. It is, thus, called sanwa rice. It provides energy, contains a high amount of fiber, B-complex vitamins and important minerals like iron and magnesium.
It is also said to be rich in phytochemicals which help in lowering cholesterol. Have you ever tried pairing it with dahi and peanut kadhi? It is a complete meal along with carrots or cucumber on the side.
4. Rajgira
Amaranth, or rajgira, grain is high in protein, manganese, iron and phosphorus. It is either used in puffed form or as a flour during fast. Rajgira chikki is very common and a good option to satisfy sweet cravings. Try making a roti with rajgira flour or puffed amaranth porridge with nuts as a filling breakfast.
5. Singhara Atta
Water chestnut flour, also known as singhara atta, is prepared from dried, ground water chestnuts. Singhara ka Atta is a good source of minerals and vitamins. It is rich in vitamin B, and potassium. It also contains a number of antioxidants. The best way to eat singhara atta is to prepare rotis from it. You may even make dhoklas from singhara atta.
6. Makhana
Makhana is a very popular food during fasting. It is loaded with antioxidants and acts as an anti-ageing food by preventing white hair, wrinkles and premature ageing. Its high-fibre content avoids constipation, helps the body to flush out the waste and prevents the accumulation of toxins.
These nuts are low in saturated fats as well as sodium but high in magnesium and potassium which help in controlling high blood pressure, diabetes, palpitation and insomnia.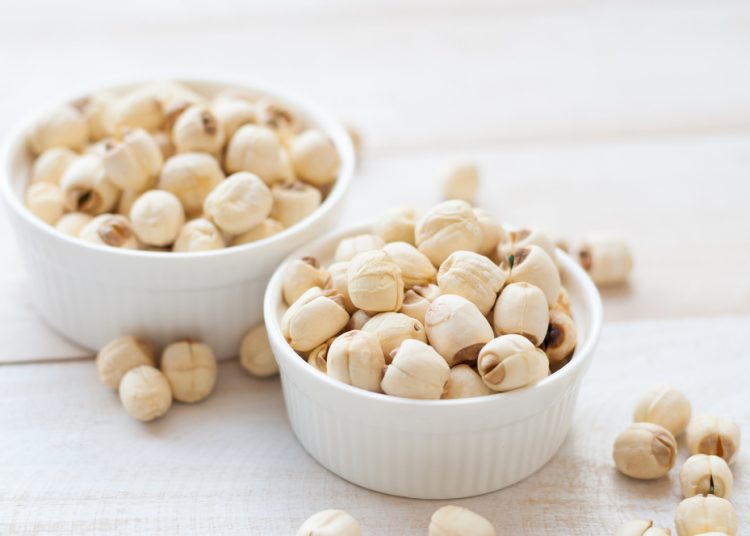 7. Legumes and pulses
Pulses such as green gram, bengal gram, red gram dal, green gram dal etc. are used to make sundals along with coconut during Navratri. Pulses are an excellent source of protein and fibre, as well as forms a significant source of vitamins and minerals.
8. DryFruits
Dry fruits are a tiny nuggets loaded with tons of benefits. Almonds, pistachios, cashew nuts and kishmish are eaten during fasts to garnish sweets. You can eat a handful of nuts as a snack or for breakfast to have sustained energy throughout the day.
9. Fruits and Vegetables
A bowl of fresh fruits and vegetables provides you with sumptuousness and yet abides by your fasting regime. Vegetables like bottle gourd, potato, pumpkin, colocasia, yam, sweet potato, cucumber, raw plantain, tomato, carrot, raw papaya and spinach are vegetables commonly consumed during Navratri.
Root veggies, if boiled and consumed instead of frying, can be a good source of energy needed during fasts. Use veggies like bottle gourd, pumpkin and cucumber to make ratios which are cooling and filling as well.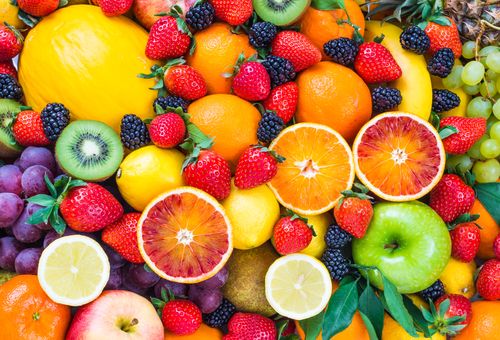 10. Dairy products
Dairy products are considered to be holy for any auspicious occasion. Low fat dairy can be consumed at any time of the day to give the protein needed for sustained energy. Milk protein takes a long time to digest and hence keeps the sugar levels stable. Have plain milk or buttermilk, sugar free fruit shakes, or make some paneer tikka to keep hunger pangs at bay.
Healthy Navratri Recipes
While you can gorge on the above-mentioned food items, also try out these healthy recipes this Navratri season:
Fruits and Makhana Kheer
You can skip sugar or Sugar Free because fruits work as the sweetener in this nutritious kheer recipe – made with makhana (fox nuts or lotus seeds).
Ingredients
500 ml low-fat milk

½ cup

makhana

1 cup fruits, chopped (apple, pear, pomegranate, banana)

¼ teaspoon of cardamom (

elaichi

) powder
Method
Dry roast and grind the

makhanas

to a powder.

Boil the milk for 5 minutes. Add the

makhana

powder, and stir and boil for another 5 minutes.

Let the mix cool down. Add cardamom powder and fruits.

Serve hot or cold.
Pumpkin and Apple Soup
This is a tasty, filling and nutritious dinner substitute during the fasting season.
Ingredients
1 cup red pumpkin (

kaddu

), chopped

1 cup apple, chopped

1-inch cinnamon stick (

dalchini

)

A pinch of rock salt

Pepper to taste

½ cup water

1 cup low-fat milk
Method
Pressure-cook the pumpkin, apple and cinnamon stick in a cup of water. Cool and blend the mix.

Transfer to a pan on the stove, and add the seasonings.

Switch off the gas, add a cup of milk and stir.

Serve hot.
With fasting already in full flow, it is best to consume the foods mentioned above. You could also try these delicious recipes in order to ensure a happy and healthy Navratri.
About Author