Top 6 Healthy Meals & Desserts in a Mug
If you don't have the time to cook, settle for a meal in a mug. Try these 6 mug recipes that are rich in nutrients and flavour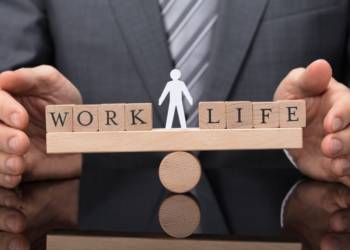 When you're starved of time and food, a mug and a microwave can come to your rescue. A few ingredients tossed in a mug will give you super delicious and healthy meals in five minutes at the most. So ditch the plates and whip up these mug recipes, before a workout, as an afternoon snack or for an early dinner.
#1 Apple French Toast in a Mug
This makes for a great breakfast or a snack when you're craving something sweet. The brown bread provides carbs. Mixed with apple, raisins and cinnamon, you have yourself a healthy sweet treat.
Ingredients
Brown or multigrain bread, 1 slice

Egg, 1 whole

Raisins, 3-4

Skim milk, 3 tbsp

Cinnamon, 1/4 tsp

Apple slices, 2, chopped

Butter, a pinch
Method
Brush the mug with butter. Tear bread into pieces and press down into the mug. Whisk the egg with milk and cinnamon and pour mixture on the bread with raisins. Microwave for a minute and wait. Microwave again for 10 seconds. If you feel the need, zap it for 10 more seconds. Serve hot, with a drizzle of honey.
Calories 200
Nutritional value: Carbs 25 gm, protein 12 gm, fat 9 gm, fiber 3gm
#2 Palak Paneer Scramble
The fresh cheese is India's favourite way to get a protein-packed punch and spinach is an excellent source of vitamins, minerals and fiber.
Ingredients
Spinach, 1 cup, chopped

Low-fat paneer, 80 gm, crumbled

Garlic, 1 clove, chopped

Garam masala, 1/4 tsp

Green chilli, 1, chopped

Lemon juice, 1 tsp
Method
Mix all ingredients, except lemon juice, and microwave for a min. Stir and zap for 30 more seconds. Sprinkle the lemon juice on top and serve warm.
Calories 58
Nutritional value: Carbs 9 gm, protein 5 gm, fat 0, fiber 2 gm
#3 Baked Fruity Oatmeal
A steaming bowl of oatmeal is the best way to start your day, say experts. It gets even better when fruits are added to the mix.
Ingredients
Instant oats, ¼ cup

Ground flax seeds, 1 tbsp

Skim milk, 1 cup

Banana, ¼, mashed,

Apple or pear, ¼ chopped

Pomegranate seeds, a few

Cinnamon or elaichi powder, 1/4 tsp
Method
Mix all the dry ingredients. Add fruits and milk to the dry mix and stir. Microwave for a minute, stir once again, and microwave for another 30 seconds. Let sit for half a minute and serve warm. Pour some milk on top if desired.
Calories 300
Nutritional value: Carbs 51 gm, protein 13 gm, fat 5gm, fiber 9gm
#4 Healthy Chocolate Chip Mug Cake
Chocolate chips and health in one cup? Could you ask for anything else?
Ingredients
Oats flour, 2 tbsp

Ground almond, 2 tbsp

Salt, a pinch

Baking powder, 1/2 tsp

Milk, 3 tbsp

Honey, 1 tbsp

Ground flax seeds, 1 tbsp

Vanilla essence, 1 tsp

Chocolate chips, 2 tbsp
Method
Mix all the dry ingredients in a bowl. Pour all the wet ingredients into the same bowl, and stir. Pour the mixture into a greased mug. Microwave for 45 seconds to 1 minute. Cool for 5 minutes and then enjoy your scrumptious cake.
Calories 335
Nutritional value: Carbs 46 gm, protein 10 gm, fat 16 gm, fiber 7 gm
#5 Gajar Halwa in a Mug
Your favourite Indian sweet that can be made in minutes, and is filled with nutrients, making it the healthiest Indian dessert of the year!
Ingredients
Carrots, grated, 1 cup

Raisins, 6-8

Ghee or butter, 1 tsp

Skim milk, 1/2 cup

Cashew or almond slices, a few

Elaichi powder, 1/4 tsp

Jaggery, grated, 1 tbsp
Method
Put ghee into a mug with the grated carrot, stir and microwave for 2 minutes. Add other ingredients and microwave for another minute. Let the mixture stand and microwave for 3 minutes, with each round of a minute. Allow it to sit for 5 minutes and then enjoy your halwa.
Calories 216
Nutritional value:Carbs 40 gm, protein 4 gm, fat 4 gm, fiber 5 gm
#6 Dhokla in a Mug
When you need a substantial snack, this soft and spongy dhokla is sure to come to the rescue.
Ingredients
Besan, 3 tbsp

Curd, 1 tbsp

Water, 2 tbsp

Oil, 1 tsp

Sugar, 1/4 tsp

Fruit salt or baking powder, 1/4 tsp

Turmeric, a pinch

Asafetida, a pinch

Salt, to taste
Method
Whisk all the ingredients together, except the fruit salt, till smooth and lump-free. Add the fruit salt and very quickly mix it in. Pour into a greased mug and microwave for 1 minute. You can pour tempering of rai, jeera and curry leaves on top.
Calories 211
Nutritional value: Carbs 28 gm, protein 10 gm, fat 9 gm, fiber 4 gm
For more delicious and nutritious recipes, let our nutritionists guide you.
About Author