Upcoming Marathons in India You Should Consider Attending
If you are an ardent marathon runner and are looking for marathons that you can run in India, you have come to the right place!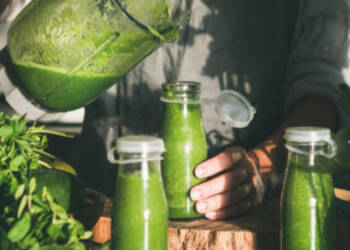 If running a marathon is on your fitness bucket list, it's important to gear up and start preparing. You need to eat smart, practice hard and take adequate safety precautions. Picking a marathon that works for you is critical as this may decide your ability to finish it. From big city races to more offbeat rugged routes, we give you our top picks of upcoming marathons in India:
Ladakh Marathon
Race Date: 11 September, 2016
Registration: Closed
Location: Leh
There aren't many places to rival Ladakh in terms of natural beauty. The Ladakh Marathon gives you a chance to take in the region's stunning vistas and live out one of the most memorable experiences of your life. The route will take you across valleys, dirt tracks and bridges across the Indus River with snowy peaks forming the backdrop. The race has four categories—Run Ladakh for Fun (7 km), Half Marathon, Full Marathon, and the world's highest ultra marathon – Khardung-la Challenge (71.12 km). As the rarefied atmosphere in Ladakh puts your body to test, this ultimate endurance race is only for the fittest and most experienced runner. So participate only if you've had adequate practice at high altitudes under similar conditions.
Kaveri Trail Marathon
Race Date: 17-18 September, 2016
Registration: Till 11 September, 2016
Location: Near Mysore
Currently in its 10th year, this run is held next to Ranganathittu Bird Sanctuary, Karnataka's largest bird sanctuary. The route takes you along a scenic canal meandering through emerald paddy fields and lush green forests. On a lucky day you might even spot otters basking on the banks of the Kaveri. The marathon comes in 10 km, half marathon and full marathon formats! So choose wisely and brace up for one of the most remarkable races of your life.
Satara Hill Half Marathon
Race Date: 18 September, 2016
Registration: Closed
Location: Satara, Maharashtra
Experience spectacular natural beauty as you wind your way around the biodiversity-rich Western Ghats. Expect to see fog, forests, waterfalls and encounter cooling showers!
Although it is technically only a half marathon, Satara is known to be among the toughest courses and is referred to as an ultra-half marathon. Veterans agree that the course resembles that of Comrades Marathon, the world's largest and oldest ultramarathon race, and recommend it as preparation for running the 90 km-long South African course.
Bengaluru Marathon
Race Date: 16 October, 2016
Registration: Ongoing; last day to be announced
Location: Bengaluru
The Bengaluru Marathon is a young event; its first edition was held in 2014. The inaugural run was flagged off by legendary two-time Olympic long distance gold medallist Haile Gebrselassie. The route winds its way through some of the most iconic parts of Bengaluru like Cubbon Park, Ulsoor Lake, Vidhana Soudha, MG Road, Koramangala and Chinnaswamy Stadium. The green spaces, pleasant weather and large running community makes Bengaluru an ideal urban marathon venue.
Goa River Marathon
Race Date: 11 December, 2016
Registration: Till 10 December, 2016
Location: Goa
Who wouldn't want to run a marathon in Goa? The Goa River Marathon follows the course of the Zuari River and its clear, unspoilt waters. The route starts at Chicalim SAG Cricket Ground, past St. Jacinto Island, with a U-turn near Cortalim Junction where runners double back to the starting point to complete the full marathon. Last year's edition saw 6,000 participants and the numbers are steadily growing. Pick from the full marathon, the half marathon, the 10 km run or the 4 km Fun Run.
Standard Chartered Mumbai Marathon
Race Date: 15 January, 2017
Registration:
Full marathon: Till 17 September, 2016, for physical modes of registration; 25 November, 2016, for online
Half Marathon: Till 26 August, 2016
Dream Run: Till 31 August, 2016
Senior Citizens' Run and Champions with Disability: Till 17 September, 2016
Location: Mumbai
Asia's largest long-distance run witnessed record participation – 40,285 people from across the world – at its 13th edition in 2016. The Standard Chartered Mumbai Marathon, which is held on the third Sunday of January every year, also boasts the largest prize money (US $350,000) among all Indian races. The event has six race categories, including The Full Marathon, The Half Marathon, the Dream Run (6 km), The Senior Citizens' Race (4.3 km), The Champions with Disability category (2.4 km) and the DHL Corporate Champions (a 42.195 km, 4-person relay).
Starting at the Azad Maidan outside the iconic Chhatrapati Shivaji Terminus, the race will take you through parts of quintessential Mumbai like Marine Drive, Chowpatty Beach, Haji Ali Dargah and the Sea Link. Beware of the stretch on Pedder Road Hill: it makes up a slight gradient in an otherwise flat course. The problem is that you need to cross it twice—the second time at the end of the race as you retrace your steps towards Azad Maidan—by which time you're thoroughly exhausted. Expect plenty of excitement at the SCMM—including a huge number of participants, a large celeb quotient and loads of spectators cheering you on!
Airtel Delhi Half Marathon
Race Date: To be announced
Registration: From 30 August, 2016; Last day to be announced
Location: Delhi
The Airtel Delhi Half Marathon (ADHM) takes runners through some of the most iconic parts of the Capital. It starts at Jawaharlal Nehru Stadium, continues towards Safdarjung's Tomb, past India Gate and Parliament House and back. There are four categories—the half marathon, the Great Delhi Run (6 km), the Senior Citizens' Run (4 km) and the Champions with Disability category (4 km). Currently in its ninth edition, the ADHM is held towards the end of the year. There are music shows, corporate promotions and loads of entertainment—so brace yourself for fun on the run!
Auroville Marathon
Race Date: To be announced
Registration: From 15 November, 2016
Location: Auroville, Pondicherry
The race was first held in 2008 to commemorate 40 years of the founding of Auroville and has become an integral part of the annual marathon calendar since then. The route takes you through mud trails hemmed closely by forests and farmlands. This is a marathon with a difference: it is a non-competitive race where participants are encouraged to focus on running as a spiritual exercise. Categories include full marathon, half marathon, and a 10 km race.
Now that Milind Soman's mom has shown the way by running barefoot in a sari, what's stopping you? Prep for the marathon season with India's Top Coaches.
About Author