Health Benefits of Italian Dressing for You
Eating salads to adopt a healthier diet, but most dressings available on the store are unhealthy? So, what makes Italian dressing healthier?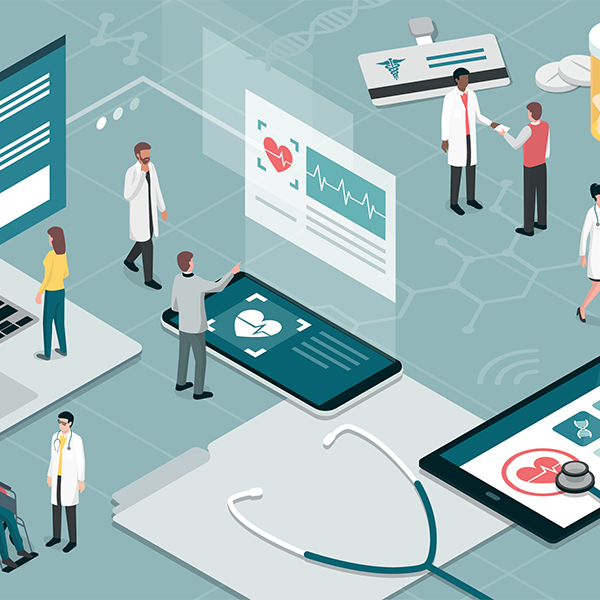 Contrary to its name, The United States of America introduced Italian dressing to the world. It's called Vinaigrette-type salad dressing. With ingredients like classic herbs, chopped bell peppers, lemon juice, honey, water, vinegar, and sugar, it is one of the best salad dressings preferred by many people. The history dates back to a story involving Ken and his daughter Florence, a restaurateur who made this salad dressing recipe, and it became very popular with time. Consumers started demanding it. That's how the Italian dressing reached the heights it did today. Also, you must know a fun fact: Italians usually don't prefer the concept of pre-mixed dressings and are instead known to make their seasonings and dressings.
Due to its low-calorie count and low-fat content, this is usually an excellent addition to your diet. Due to its ingredients, it tastes 'tangy' and, as per many, gives a vinegar-like taste. Along with bell pepper, even oregano and basil leaves are also present. It can be an excellent addition to different variations of pasta and noodles.
Eating salads is to adopt a healthier diet, but most dressings available on the store shelves contain creams, fat, carbs, sugars, etc. The dressings undo the good that a salad is supposed to do. Moreover, the 'fat-free' dressings contain added sugar, and the best option seems to be the dressings marked as 'full fat.' However, some dressings contain essential vitamins and minerals that help our body make the most out of the salad's nutritional values.
Let us delve deeper into the health benefits and significance of a salad dressing and its impact on our bodies.
Nutritional Facts About Italian Dressing
As per USDA, 100g of Italian dressing has the following properties:
Water: 56.4g
Energy: 292 Kcal
Protein: 0.38g
Total Lipid (fat): 28.4g
Ash: 4.42g
Carbohydrate, by difference: 10.4g
Sugars: 8.32g
Glucose: 4.68g
Fructose: 3.64g
Iron (Fe): 0.63mg
Vitamin E: 2.61mg
Fatty acids: 4.47g
Health Benefits of Italian Dressing
Italian dressing is a go-to salad dressing, commonly found in most grocery stores. However, one should not pick out dressings based solely on the flavour; the primary focus should be the health benefits they provide. Italian dressing is a versatile alternative that works as a marinade and a dressing for salads, meats, and vegetables. Plus, the elements in Italian dressing may want to offer a few health advantages. Here's what you want to know.
1. Healthy for the Heart
Not all Italian dressings are not always identical and have the same positive effects on your coronary heart health. However, those who use olive oil have a tremendous advantage. Large-scale research has proven that ingesting olive oil is related to reduced cardiovascular and coronary heart disease hazards.
As per American Heart Association, olive isn't the only coronary heart-wholesome oil. However, Italian dressings made with canola, corn, peanut, soybean and sunflower (or a mix of those) have minimal saturated fats. As a result, they can also be part of coronary heart-healthy weight loss plans. These oils are high in unsaturated fats. There are different versions of Italian dressing available too. For example, you can get reduced salt, fat-free or low-fat versions with fewer calories.
2. Lower-Calorie Alternative to Creamy Dressings
Do you want to boost your salad without derailing your weight reduction efforts? Italian dressing makes a better alternative than many other higher-calorie options. It adds taste to salad and offers good fat. Though many calories come from fats, it is better than primarily cream-based dressings like ranch, a thousand island, or blue cheese.
3. Allergen-Friendly
About 26 million American adults, or around 11% of the population, get allergic reactions. The maximum of which might be due to 8 pinnacle allergens. Italian dressing is free from all 8 of those not unusual foods, so it is an almost regular seasoning for those who suffer from allergic reactions. Still, when you have allergic reactions, you must continually examine the label to make sure it's secure to consume.
4. Suitable for a High-Fat Diet
With its high percentage of calories from fats, Italian dressing works nicely for those on a high-fats-food plan. Therefore, people on a keto weight loss plan, for example, or an excessive-fats, excessive-calorie weight loss plan can depend on this dressing for its low-fat content.
It adds flavour to different foods. Although the Italian condiment is not the king of healthy foods on its own, it has certain advantages. It can help you in consuming diet staples like salads or vegetables. If you aren't keen on plain vegetables, a spritz of flavorful Italian would possibly make you more willing to gobble them down.
Dressing Varieties You Should Know
Italian dressing deserves recognition for its many potential health benefits and its spicy, versatile flavour. However, some varieties, especially non-homemade, commercially made preparations come with their downsides. For example, several are high in metal, additional sugars, artificial flavourings and colouring. In short, a bottle off the shelf is sort of highly processed.
It is also difficult to see the standard and treatment levels of oils used in a purchased bottle. Many factory-made dressings are also highly processed and susceptible to oxidation. Some analyses have planned that the polyunsaturated fatty acid fats in vegetable oils might even be a driver of coronary heart disease. Make your high-quality victimisation oil or canola oil for the healthiest Italian dressing.
Allergies Related to Italian Dressing
Italian dressing doesn't typically contain the highest eight food allergens; an aversion to it is rare. However, with any food, allergies and sensitivities are continually possible. Stay away from Italian dressing on your plate if you recognise that you are allergic to olive or vegetable oil, lemon juice, vinegar, peppers, or related herbs and spices. People with dairy allergies should also avoid creamy or cheese-topped Italian dressings.
There is also a small risk that your Italian dressing mix could contain soy, tree nuts, fish, or peanuts. So, ensure that you're reading labels correctly if you cannot tolerate them. Italian dressing doesn't typically include any of the highest eight food allergens. Thus an allergic response to it is rare. However, with any food, allergies and sensitivities are sometimes possible. Stay away from Italian dressing on your plate if you recognise that you are allergic to olive or vegetable oil, lemon juice, vinegar, peppers, or related herbs and spices. People with dairy allergies should also avoid creamy or cheese-topped Italian dressings. It is always better to be aware of what you are consuming.
Possible Side Effects of Italian Dressing
Every time you purchase something from a store, you expose yourself to extra preservatives, fat content, and other ingredients. It would help if you didn't consume large quantities of these and not too often either. For example, an average store-bought Italian dressing contains 350mgs sodium for every two tablespoons of the dressing.
Excessive sodium can lead to high blood pressure in our bodies. Also, high blood pressure might lead to problems for the heart and kidneys. In addition, the additional fat content leads to obesity and fatigue. Therefore, it is always healthier to make your dressings at home. This homemade dressing will ensure that you are using fresh and healthy ingredients. For a natural sweetening additive, you may add honey instead of sugar.
Homemade Italian Dressing Recipe
Serving Size: 6 portions
Calories: 148 kcal
Ingredients
Extra virgin olive oil: ½ cup
White wine vinegar: 3 tbsp
Parmesan Cheese, finely grated: ¼ cup
Mayonnaise: 1 tbsp
Garlic clove, finely grated or pressed: 1 pc.
Dried oregano: ½ tsp
Dried parsley: ½ tsp
Dried basil: ½ tsp
Fine sea salt: ¾ tsp
Black pepper: ½ tsp
Honey: 1 tsp
Method of Preparation
Step 1: Add all the ingredients to a bowl and mix thoroughly. You may blend the ingredients in a blender instead of manually mixing them in a bowl.
Step 2: You may add salt and black pepper to taste if less.
Step 3: Take a glass jar and pour the dressing into it. Cover it tightly with a lid and store it.
If you're not in the mood for salad, there are plenty of other options. That's not an issue! This tangy healthy dressing can be used in a variety of ways. Here are some of our personal favourites:
Pour it over roasted cauliflower, broccoli, tomatoes, potatoes, or Brussels sprouts.
Use it to dress up grilled veggie skewers, asparagus, eggplant, potatoes, or zucchini.
To make a hearty side dish, toss it with cooked quinoa, couscous, or fresh herbs.
Serve it with cooked lentils, chickpeas, or white beans as a flavorful marinade.
Serve it over a grain dish, such as this Sweet Potato Quinoa Bowl.
Storage and Food Safety
Before opening, you may keep store-offered Italian dressing in your pantry or some other cool place. Once opened, the rest need to be refrigerated. An oil-based dressing can stay inside the fridge for six to nine months. A homemade Italian dressing will last no longer than the commercially produced variety, but its specific lifespan will depend on its elements. Recipes with additives that ruin extra quickly are lemon juice or fresh herbs. However, the simplest ones that can last longer must include oil, vinegar, and dried herbs. If your homemade solidifies in the fridge, let it sit at room temperature for 30 minutes. It would help if you shook it well or re-blend it before serving it again.
If you've got a bottle of Italian dressing that has been in your refrigerator for a long time, ensure to keep a regular check on it and use it in your salads. A French dressing that has long since gone bad may also develop mould, a strong smell, or a lumpy texture.
Conclusion
You probably can't think of anyone who would disagree with the fact that salads are healthy and should be a part of our routine diets. The world is rapidly moving towards a 'low-fat' and healthier lifestyle. But sometimes, we confuse what is healthy and what is not. We all want to eat healthily, reduce sugar, salt, and wrong fats, and increase the intake of whole grains, salads, smoothies, and other more nutritious components.
The problem here is that eating salads sometimes gets monotonous and eventually makes us crave tastier junk foods. However, salads can be delicious if you can experiment with dressings. In addition, salads contain carotenoids which are healthy for your body. The catch here is that your body needs mono-unsaturated fats to absorb the carotenoids. Therefore, you must understand the ingredients of the dressing and the fat content necessary to enhance the health benefits of the salad. Sometimes a seemingly innocent dressing can add extra calories, ruining the salad's efficacy. Therefore, understanding your dressing and its ingredients can go a long way.
Frequently Asked Questions (FAQs)
Q. 1 What is the difference between Greek dressing and Italian dressing?
A. These two dressings are pretty similar to each other. The only difference is that Greek Dressings are pre-mixed with traditional ingredients- olives, tomatoes, feta cheese, and cucumber, whereas Italian dressings have healthy oils, parmesan and herbs.
Q. 2 Is Italian dressing the same as oil and vinegar?
A. Italian dressings are known to be a variation of vinaigrette, the ingredients- herbs, oil, and white wine vinegar. The addition of parmesan cheese and mayonnaise makes it creamy. It is easy to make, and the homemade version stays well in the fridge and makes salads and pasta salads tasty.
Q. 3 What kind of dressing do they use in Italy?
A. Ironically, Italian dressing originated in The USA and not Italy. Instead, they prefer to dress their salads with olive oil, salt, lemon juice and balsamic vinegar. However, no one likes pre-mixed vinaigrette dressing in Italy.
Q. 4 Is Olive Garden dressing just Italian dressing?
A. Yes, Olive Garden dressing is just another variation because of the ingredients like traditional Italian herbs with oil and vinegar.
Q. 5 Can I substitute Greek dressing for Italian dressing?
A. If you're looking for a substitute for Italian dressing, then Greek Dressing is the best option. Since it comes with almost the same ingredients, you can easily use it instead of Italian dressing.
Q. 6 Why is Italian dressing so good?
A. Italian dressing is your easy way to health; with all the good fats, white wine vinegar and parmesan cheese, it's one of the low-calorie dressings available. Therefore, it is comparatively low in calories and fat. In addition, seasonings and flavourings like honey give it a delicious flavour.
Q. 7 What is the healthiest salad dressing?
A. Any dressing you prepare at home will be healthy since the ingredients will be fresh, and there will be no preservatives and chemicals. When we talk about the calorific value, sesame ginger, honey mustard, Italian dressing, and avocado lime are some healthy salad dressing options.
Q. 8 Is Italian dressing the same as Caesar?
A. Caesar's Dressing and Italian dressing originate in The USA, yet Caesar is more American. However, Italian dressing is sometimes preferred more due to the healthier notion like low calories, low fat, etc.
Q. 9 Do they use Italian dressing in Italy?
A. Contrary to its name, Italian dressing did not originate in Italy. Italians don't like the concept of pre-mixed dressings. They usually prefer homemade recipes more than the bottled pre-made variation.
Q. 10 Does Olive Garden Italian Dressing have raw eggs?
A. The Olive garden Italian dressing sometimes includes raw eggs. You may check the ingredients on the label for more information and absolute surety.
About Author