Nutritional Facts and Health Benefits About Walnut Oil
Walnuts are among the most popular and the healthiest nuts available worldwide. So, let's take a look at its health benefits of Walnut Oil.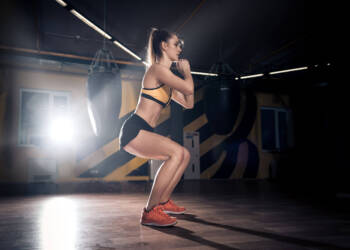 Walnuts are among the most popular and the healthiest nuts available worldwide. These round, single-seeded stone whole fruits get pressed to make the aromatic walnut oil, a component that has been part of many people's diet for over a thousand years now. This flavourful oil is available in refined and unrefined forms in different varieties for culinary purposes.
Walnut oil has all the qualities of walnuts. Walnut oil contains saturated, monounsaturated and polyunsaturated fats, all combined like walnuts. Polyunsaturated fats, however, form the primary fat contained in walnut oil. They are also an excellent source of plant-based Alpha-linolenic acid (ALA) omega-3 fatty acids. One tablespoon of walnut oil is enough to provide us with 100% of the daily required amount of ALA omega-3 fatty acid in our body. Walnut oil is also a good source of phytonutrients and minerals like phosphorus, selenium, zinc, magnesium, calcium and iron. It is also a good vitamin source as the oil provides us with vitamin B2, vitamin B1, vitamin B3, and vitamin E.
Walnut oil sure is edible, but it is not as popular in cooking as some other oils because walnut oil will lose its nutritious values when heated more than the recommended amount, giving it a bitter taste. This light coloured oil has a very delicate and nutty flavour. Toasted cold-pressed unrefined walnut oil will have a distinct nutty flavour ideal for vinaigrettes or finishing dishes.
Nutritional Values of Walnut Oil
As per USDA, 100 grams of walnut oil holds the following nutritional properties:
Calories: 884 kcal
Protein: 0 g
Fat: 100 g
Carbohydrate: 0 g
Fatty acids, total monounsaturated: 22.8 g
Fatty acids, total polyunsaturated: 63.3 g
Vitamin K: 15 mcg
Nutritional Facts of Walnut Oil
The federal guidelines recommend the consumption of 2300 milligrams of walnut oil per day.
Carbohydrates
Carbohydrates are responsible for providing the human body with the energy required to perform our daily tasks. Unfortunately, the presence of carbohydrates is absent in walnut oil. You can, however, add carbohydrates to your diet by pan-frying carbohydrate-rich food with walnut oil.
Proteins
Proteins are responsible for building and repairing our body tissues and coordinating our body's functions. Walnut Oil, unfortunately, does not provide any proteins to our body.
Rich Source of Vitamins and Minerals
Walnut oil contains a small number of vitamins like vitamin K, vitamin E, vitamin B2, vitamin B1 and vitamin B3. For example, one tablespoon of walnut oil provides 3% of vitamin K that an adult human body requires daily. Similarly, walnut oil provides 1% of the vitamin E that you need daily.
Rich in Good Fats
The primary component in walnut oil is healthy polyunsaturated fats. Around 63% of the total fat in walnut oil comes from polyunsaturated fats. Approximately 23% of the leftover fat is from monounsaturated fats, and the rest 10% is from saturated fats. Even canola oil, a good source of omega-3 fatty acids, contains a lesser quantity per serving than walnut Oil.
Your body converts these into EPA (eicosapentaenoic acid) and DHA (docosahexaenoic acid) in limited amounts. For example, one tablespoon of walnut oil alone contains around 1.4 grams of ALA. This quantity alone is nearly 100% of the omega-3 fatty acids that an adult of 19 to 50 years requires every day. Studies say that an adult man's Adequate Intake or AI of ALA is around 1.6 g per day and 1.1 g per day for an adult woman.
Potential Health Benefits of Walnut Oil
Helps Keep Heart Healthy
Walnut oil is beneficial in supporting your heart health. It is because of polyunsaturated fats and plant-based ALA omega-3 fatty acids. Studies found that omega-3 fatty acids can reduce the risk of cardiovascular diseases as they can lower triglycerides by increasing good HDL (high-density lipoprotein). Furthermore, the presence of ALA omega-3 fatty acids and natural polyphenols in walnut oil can help in lowering blood pressure.
Helps Reduce Stress
Studies have found that ALA omega-3 fatty acids and natural polyphenols in walnut oil can help lower blood pressure. In addition, the results show that walnuts and walnut oil reduce blood pressure during stress. Therefore, it might help prepare the body to deal better with stress.
Improves Skin Health
The different nutrients present in walnut oil can help in boosting your skin health. For example, omega-3s are known for being capable of stimulating skin growth, fighting inflammatory skin disorders and promoting wound healing. So, the omega-3s in walnut oil can also serve the same purpose. In addition, walnuts also contain high amounts of linoleic acid, an omega-6 fatty acid which are 2 of the most predominant fatty acids found in the outermost layer of our skin.
The greasy texture of walnut oil can reduce fine lines and helps fight signs of ageing well. However, those with oily and acne-prone skin must take caution while using walnut oil topically.
Improves Hair Texture
The omega-3 fatty acids in walnut oil prevent cell damage, helping people fight hair loss. In addition, applying it prevents the scalp from getting flaky, hence preventing dandruff. Furthermore, walnut oil is high in potassium, which helps in cell regeneration and promotes hair growth. It also strengthens the roots and can add volume to your hair. To achieve the benefits of walnut oil, gently massage the scalp once a week with this oil.
ReducesInflammation
Walnut oil can reduce chronic inflammation related to some cancers, heart diseases, and other health diseases. Walnut oil is a rich source of dietary alpha-linolenic acid (ALA). And studies show that ALA can decrease the production of inflammatory proteins in the body.
Furthermore, walnuts are rich in polyphenols called ellagitannins. The bacteria in our gut can convert these polyphenols into other beneficial compounds. These compounds possess anti-inflammatory properties and can act as antioxidants capable of fighting cell damage caused by free radical molecules.
Helps in Diabetes Management
Walnut oil is capable of improving poor blood sugar control. It is because walnut oil has no sugar or carbs in it. Thus, continuous consumption of the same can decrease your body's blood sugar level and prevent any complications that a high blood sugar level can cause. Such complications can include eye and kidney damage, heart disease, etc.
Some studies prove that consuming one tablespoon of walnut oil for three months or 15 g/day for three months by a group of people with type 2 diabetes has significantly lowered blood sugar levels. Furthermore, it did not affect the weight and blood pressure in type two diabetic patients.
Allergies From Walnut Oil
It is better for people who are allergic to nuts, specifically walnuts, to avoid walnut oil. Such people must avoid walnut oil that is unrefined, cold-pressed or expeller-pressed. Refined walnut oil may not be an issue for those with such allergic reactions as the refining process will remove all of the proteins in them that can trigger allergic reactions. Still, it will be better to consult a doctor or dietitian before consuming refined walnut oil if you have a walnut allergy.
Walnut allergy or walnut oil allergy occurs when our body mistakes these food items for harmful substances, releasing antibodies into our bloodstream to destroy them. Unfortunately, these antibodies also stimulate specific cells to produce histamines and other chemicals responsible for causing allergic reactions in our bodies.
Allergic reactions to walnut and walnut oil will appear within a few minutes after exposure and can last for more than twenty-four hours. One of the early symptoms of walnut oil allergy is the formation of hives around your mouth that may later spread to other parts of the body. It leads to rashes and swollen eyelids accompanied by nasal congestion and watery eyes. There may also be diarrhoea, vomiting, asthma attacks, laboured breathing, wheezing, etc. These are the common symptoms due to walnut oil allergies.
Varieties of Walnut Oil
Walnut oil is primarily available in the market in two varieties. These are unrefined cold-pressed or expeller-pressed walnut oil and refined walnut oil. Cold-pressed walnut oil is the natural oil made by simply pressing walnuts without using heat or chemical solvents. Cold-pressed walnut oil thus will retain most of its nutrients, so it is of higher quality and is more flavourful. Expeller-pressed walnut oil is similar to cold-pressed walnut oil. In this method, the oil gets extracted using a screw press. Heat is not used either in this extraction method, but the friction of the screw press will produce some heat.
Refined walnut oil is available at lower costs and possesses a higher smoke point. Therefore, it is the recommended kind of walnut oil for nut allergies. In addition, refining the cold-pressed walnut oil will remove most of the allergens present, making it the recommended variety for those with nut allergies.
Other than these two common varieties, toasted or roasted walnut oil is also available in the market. These come from pressing walnuts that are dried or roasted before the extraction process. It results in producing oil that has a more prosperous, nuttier flavour. However, toasted or roasted walnut oil is the most expensive oil that involves extra labour.
How to Use Walnut Oil
It is hard for us to extract walnut oil from walnuts without the right tools. However, here is how you can use walnut oil at your house.
Walnut oil, especially unrefined ones, should not be used for cooking at high temperatures as it has a lower smoke point, 300℉ to 350°F. The best and the most popular application of walnut oil is for baking. It is an excellent replacement for butter or neutral oil. It can also be a vinaigrette or sauce for cold applications. If you want to use the oil for heat applications, use refined walnut oil. However, if you're going to use it primarily for the flavour, choosing a high quality, unrefined cold-pressed or toasted walnut oil is recommended.
You must store walnut oil in a cool dark place. It is better to refrigerate walnut oil after opening a can or bottle of the oil. It is to prevent the walnut oil from turning rancid.
Conclusion
Walnut oil is a healthy and flavourful oil that comes in varieties like unrefined cold-pressed or expeller-pressed walnut oil, refined walnut oil and toasted walnut oil. While it is not an ideal oil for cooking purposes, it is suitable for baking or vinaigrette or sauce. In addition, the presence of ALA, the omega-3 fatty acids in walnut oil, makes the oil very good for our health. It works wonders on the skin and helps fight hair loss.
Frequently Asked Questions (FAQs)
Q. Can I use walnut oil on my face?
A. Yes, you can apply walnuts to your face. You can prepare a walnut oil face pack by mixing it with honey, oatmeal powder and yoghurt. Using this face pack can provide a radiant glow to your face. However, those with oily, sensitive, or acne-prone skin must be cautious while using walnut oil.
Q. Is walnut oil better than olive oil?
A. Walnut oil and olive oil are equally good in curing some health conditions like inflammation, etc. However, it is not wrong to say that walnut oil is a slightly better oil because they are capable of preserving the flexibility of the blood vessels while olive oil is not. Walnut oil is about 23% monounsaturated and 63% polyunsaturated. Olive oil has about 73% monounsaturated fatty acids and 11% polyunsaturated fats.
Q. Is walnut oil good for your hair?
A. Yes, due to the rich presence of the plant-based ALA omega-3 fatty acids, walnut oil is perfect for your hair. It can promote the healthy growth of your hair while also making it shinier and more robust. For the same reason, walnut oil is the most sought oil for hair and scalp.
Q. Do walnuts help inflammation?
A. Yes, walnuts can help with inflammation because they have alpha-linolenic and linoleic acids, which have anti-inflammatory properties that help keep our blood vessels healthy.
Q. Do walnuts help hair growth?
A. Yes, walnuts promote hair growth due to the outstanding amount of nutrients like B-vitamins, omega 3 and 6 fatty acids, proteins, magnesium, etc., together are capable of nourishing the scalp and strengthening hair cuticles. Therefore, including walnuts in your daily diet can reduce thinning and improve hair growth.
Q. Is walnut oil good for wrinkles?
A. Walnut oil can remove wrinkles and fine lines when used regularly. Other than wrinkles, walnut oil is also suitable for fighting acne, eliminating dark circles, etc.
Q. Does walnut oil lighten skin?
A. Walnut oil is capable of lightening our skin on being applied regularly. Massaging our skin with lukewarm walnut oil can lighten it, make your skin healthier, and restore its natural glow.
Q. Should walnut oil be refrigerated?
A. Refrigerate open cans of walnut oil to lengthen its shelf life. You can use refrigerated walnut oil for around eight months.
Q. Can walnut oil reverse GREY hair?
A. Walnut oil may be able to reverse greying hair up to an extent. Walnut oil has the capability of restoring your hair colour as well as making it shinier. In older people, the use of walnut oil in their hair can help in delaying the greying.
Q. Are walnuts good for joint pain?
A. Yes, walnut oil is good for joint pain. Walnut oil contains omega-3 fatty acids in plenty. They are capable of relieving people from osteoarthritis and rheumatoid arthritis pain.
About Author