5 reasons summer is weight-loss season
If you've piled on the pounds during winter, it's the season to knock them off and get in shape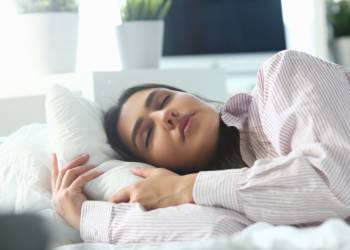 There's a tenuous connection between summer and weight loss. It's not substantiated but to most of us weight loss seems easier in summer. There's something about the weather that seems to suggest that achieving weight-loss goals is doable.
We give you five reasons why weight loss seems likely – and often is – during the summer months.
You drink much more water as the temperature rises

Countless studies have shown the importance of water when it comes to weight loss, especially before every meal. Summer necessitates drinking more water, leading to a feeling of satiety and consuming lesser food.

You eat less as the heat suppresses your appetite

Yes, you do end up eating a lot of lollies and ice cream but overall you find yourself less keen to eat heavy meals. Especially after running errands in the heat! A 2013 study showed that people who worked out in a hot environment ate lesser than those who exercised in a cooler one.

You don't turn to food to improve your mood

Winter lends itself to eating, be it heavy parathas, ghee-laced halwas, spicy meat curries and – not to forget – alcohol. A new University of Pittsburgh study found that 27 percent reported binge eating during winter, the most depressing months of the year. Despite winter diet recipes!

The variety of light and fresh food makes it easier to control calories

Summer-special fruits such as watermelon, cantaloupe and pears allow you to keep your cool and feel full. The plethora of cucumbers, peppers and tomatoes make salad meals easy.

You keep an eye on calories as you want to show more skin

Summer means short skirts, sleeveless tops and swimming costumes. Who in their right mind would dare to go bare if they weren't in shape? A 2012 study in Body Image revealed that women consider wearing a bikini a bigger threat to their confidence than baring all in the bedroom. The desire to wear revealing outfits is serious motivation to slim down.
In the mood to knock off those kilos this summer? Try these five tips to speed up weight loss.
About Author