Turmeric for Rheumatoid Arthritis: Benefits and Uses
Turmeric has curcumin's that contains anti-inflammatory properties and is excellent for Rheumatoid Arthritis. Know how?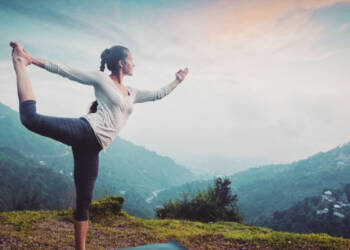 The prevalence rate of rheumatoid arthritis is 1%, i.e., around 14 million people. It is a worldwide chronic inflammatory disease with progressive joint damage, leading to permanent disability in many instances. Rheumatoid arthritis is incurable, but people suffering from this disease can undoubtedly take preventive measures to reduce the cases of flare-ups and prevent the further complications associated with it. In addition, the prescribed medications and healthful dietary changes and lifestyle modifications help people lead a happy life by keeping the flare-ups at bay. Furthermore, various spices and foods help reduce the inflammatory response of rheumatoid arthritis. One of them is turmeric.
Turmeric is a popular spice in recipes and an alternative treatment for several conditions. For example, for 5,000 years in Ayurvedic and Chinese medicine, turmeric helps to treat arthritis. Curcumin is the part of turmeric that shows positive effects while treating rheumatoid arthritis. It can treat the symptoms of RA but not the cause. It can be exciting to hear of a natural remedy for rheumatoid arthritis, but it's essential to know more about it.
Turmeric: Queen of Spices
Turmeric is a golden coloured and intensely flavoured spice extracted from the root of the plant Curcuma longa, which grows in India and Indonesia. People use its rhizome for culinary and traditional medicinal purposes. Traditionally in India, it has been used for treating skin disorders, upper respiratory tract, joints, and digestive systems. Turmeric contains an active compound named curcumin, responsible for imparting yellow to orangish hue. You might be curious why turmeric is named 'Queen of Species' and how it even helps manage rheumatoid arthritis.
Scientific studies have shown that curcumin in turmeric exhibits antibacterial, antiviral, antifungal, anticancer, anti-inflammatory, and antioxidant properties. These properties can reduce the risk of malignant diseases and other chronic illnesses such as rheumatoid arthritis.
Nutritional Values of Turmeric
Turmeric is a vibrant yellow-coloured spice rich in vitamin C, vitamin B6, manganese, iron, potassium, omega-3 fatty acids, and dietary fibre. In addition, it possesses excellent antioxidant properties that reduce the risk of severe health complications like heart diseases or diabetes.
The nutritional content of ground turmeric per 100g:
Macronutrients
Water: 12.8 g
Energy: 312 kcal
Protein: 9.68 g
Total Lipid: 3.25 g
Dietary fibre: 22.7 g
Carbohydrates: 67.1 g
Sugars: 3.21 g
Micronutrients
Calcium: 168 g
Iron: 55 mg
Magnesium: 208 mg
Phosphorus: 299 mg
Potassium: 2080 mg
Sodium: 27 mg
Zinc: 4.5 mg
Copper: 1.3 mg
Manganese: 19.8 mg
Rheumatoid Arthritis: A Treatment Overview
Rheumatoid arthritis is an autoimmune disease in which the body's immune system mistakenly attacks its healthy cells instead of protecting it from foreign invaders, which bring various diseases and infections. It initially affects smaller joints, progresses towards larger joints, and ultimately affects internal body organs such as the heart, kidney, lungs, eyes, and skin. Without proper treatment, bones and cartilage of joints are usually damaged and destroyed, resulting in weakened tendons and ligaments. A weakened state of joints leads to deformities and bone erosion. As a result, the patients would feel stiffness, constant fatigue, fever, weight loss, swollen and tender joints, and rheumatoid nodules under the skin.
The current pharmaceutical treatment medications include steroids, analgesics, and nonsteroidal anti-inflammatory drugs, which help reduce the symptoms associated with rheumatoid arthritis, such as severe joint pain and inflammation. However, long-term use of these medications results in inadequate pain relief, immune disturbances, and gastrointestinal and cardiovascular disease complications. Therefore, people started using herbal therapies with antioxidant and anti-inflammatory properties to prevent further complications. In addition, studies show that turmeric extract and herbal turmeric dietary supplements profoundly inhibited joint inflammation. As a result, it resulted in excellent rheumatoid arthritis treatments with minimal side effects.
Turmeric for Rheumatoid Arthritis
Curcumin in turmeric provides healing qualities. In addition, clinical trial studies show that curcumin's anti-inflammatory properties were well-tolerated, had no adverse effects, and exerted an anti-rheumatic activity. Another study focused on the effectiveness of curcumin alone and in combination with diclofenac sodium in patients with active rheumatoid arthritis. According to the results, curcumin treatment was safe and did not cause adverse reactions. Furthermore, curcumin administration suppressed the disease activity of rheumatoid arthritis. And patients receiving curcumin (500 mg) had the highest percentage of improvement than people treated with diclofenac sodium (50 mg) alone or their combination.
It is essential to note the effects of turmeric are similar to Nonsteroidal anti-inflammatory agents (usually abbreviated as NSAIDs). As a result, it can treat rheumatoid arthritis inflammation and pain. That is, turmeric can treat the symptoms of RA but not the cause. Treating arthritis with corticosteroids and anti-inflammatories inhibits Nuclear factor kappa B, a factor signalling inflammation. And turmeric can have the same effect. So inhibiting it is similar to turning off many inflammatory molecules.
Curcumin works to combat rheumatoid arthritis by blocking inflammatory enzymes and cytokines. Therefore, it targets specific inflammatory cells and blocks certain enzymes that lead to rheumatoid arthritis inflammation. Before you consider adding turmeric (or any supplement) to your regimen, check if it's a safe option for you.
Other Health Benefits of Turmeric
Turmeric possesses many benefits because it possesses potent anti-inflammatory and antioxidant agents. Here are some evidence-based benefits of turmeric and its active compound, curcumin.
Turmeric Has Medicinal Properties
Turmeric contains a bioactive compound named curcuminoids. Curcumin is one of the curcuminoids which possess medicinal properties. It is yellow-coloured and extracted from turmeric. This compound has excellent antioxidant and anti-inflammatory properties. While there are issues regarding its bioavailability as curcumin is poorly absorbed in the bloodstream. In Ayurvedic practices, the medicinal properties of turmeric help strengthen the overall energy and immunity of the body.
Reduces Inflammation
Inflammation is generally related to the risk of developing metabolic health conditions or progressing toward severe complications. Curcumin present in turmeric is a potent anti-inflammatory agent. It fights against free radicals and prevents oxidative stress and cellular damage, reducing inflammation. Curcumin blocks the molecules associated with inflammation. Curcumin prevents the risk of complications and eases inflammation in various health conditions such as cancer, metabolic syndrome, degenerative conditions, and cardiovascular disease.
Prevents Development of Degenerative Diseases
A protein named brain-derived neurotrophic factor (BDNF) is responsible for enhancing neurons' life in the brain. It plays an essential role in improving memory and learning. But brain disorders such as Alzheimer's, schizophrenia, and depression indicate decreased levels of BDNF protein. Some studies show that curcumin increases the levels of BDNF protein which results in delayed progression of degenerative processes and even reversing of brain disorders. It may also help in delaying age-related decrease in brain function.
Improves Skin Health
Turmeric is a potent source of anti-inflammatory, antimicrobial, and antioxidant properties, which helps treat various skin conditions such as acne, dermatitis, and psoriasis. In addition, some reviews suggest that oral curcumin is an effective and safe method to treat chronic inflammatory skin disorders. However, the research is still lacking.
The Best Ways of Eating Turmeric
Turmeric Tea
Preparation time: 5 minutes
Cooking time: 15 minutes
Servings: 2
Ingredients
Turmeric (grounded): ½ tsp
Black pepper powder: ¼ tsp
Lemon Juice: 2 tbsp
Water: 2 cups
Raw Honey: 1 tsp
Method of Preparation
Add water, turmeric, lemon juice, and black pepper to a small pot. Whisk together and boil it over high heat. When the tea starts to boil, turn the heat on low and simmer it for 10 minutes.
Turn off the heat, add honey, and let the tea cool down for a minute.
Pour the tea into a mug through a strainer.
Enjoy the drink.
Turmeric Smoothie
Preparation time: 5 minutes
Servings: 2
Ingredients
Dairy-free Milk: 1 cup
Pineapple chunks, frozen: 2 Cups
Banana: 1
Turmeric, grated: 1 tbsp
Ginger, grated: 1 tsp
Method of Preparation
Add all the ingredients to a blender and blend it for 30 seconds at high speed.
Blend it until it's creamy.
Serve it cold.
Turmeric Milk
Preparation time: 10 minutes
Cooking time: 5 minutes
Servings: 1
Ingredients
Turmeric grounded: ¼ tsp
Cardamom grounded: ¼ tsp
Black pepper grounded: ⅛ tsp
Ginger, grounded: 1 pinch
Cloves grounded: 1 pinch
Allspice grounded: 1 pinch
Milk: 1 cup
Honey: ¾ tsp
Vanilla extract: ⅛ teaspoon
Method of Preparation
Whisk turmeric, cardamom, black pepper, ginger, cloves, and allspice together in a small bowl.
Heat the milk in a saucepan over medium heat for 3-4 minutes.
Stir honey and vanilla extract into the milk mixture until dissolved.
Whisk one teaspoon of turmeric mixture into the milk mixture.
Cook the milk for 2-3 minutes until the flavours blend.
Pour the mixture into the mug through a strainer and serve.
Turmeric Ginger Drink
Preparation time: 5 minutes
Cooking time: 20 minutes
Serving: 8
Ingredients
Turmeric, grated: 125 g
Ginger, grated: 20 g
Black pepper: 1-2 pinch
Lemon juice: 2 tbsp
Honey: 1 tsp
Coconut water: 4 cups
Method of Preparation
Rinse and clean the turmeric and ginger with hot water.
Slice the turmeric and ginger into thin disks.
Add turmeric, ginger, black pepper, and coconut water into the blender. Blend it on high speed for a minute until it's smooth.
Pour the mixture into the pot and bring it to a boil. Reduce the heat to low and let it simmer for 20 minutes.
Add lemon juice and honey and give a good stir.
Strain the mixture through the sieve. Pour it into a jar and refrigerator.
Serve it chilled or warm, and enjoy.
Potential Adverse Effects
Turmeric usually doesn't cause serious side effects. However, side effects are more common at higher doses. For example, it might cause stomach upset, nausea, dizziness, or diarrhoea. Although consuming turmeric in its natural form promotes health, anything in excess triggers unwanted reactions.
Curcumin, the active compound found in turmeric, tends to cause gastric troubles. It causes diarrhoea and nausea with excess consumption. In addition, some people experience allergic reactions from eating turmeric and or having skin contact.
Experts recommend 500–2,000 mg of turmeric per day. While there are no standard turmeric or curcumin doses, the following seem safe:
For osteoarthritis: 500 mg of turmeric extract twice daily for 2–3 months.
For high cholesterol: 700 mg of turmeric extract twice daily for three months.
500 mg of turmeric three times daily for itchy skin for two months.
Conclusion
Rheumatoid arthritis is incurable, which is a significant reason it becomes essential for individuals suffering from this disease to make the right choices to prevent the progression and complications. Lifestyle modifications and adapting to dietary interventions and herbal therapies effectively prevent rheumatoid arthritis flare-ups and associated complications.
In conclusion, curcumin seems to help reduce and prevent rheumatoid arthritis flare-ups and complications. In addition, it can be effective in treating rheumatoid arthritis inflammation and pain. Turmeric is a potent anti-inflammatory that blocks cytokines and enzymes involved in the inflammation process. Although turmeric is safe for most individuals, certain people may have to avoid it.
Frequently Asked Questions (FAQs)
Q. Is apple cider vinegar good for arthritis?
A. Yes, it is suitable for arthritis. The pectin, acetic acid, and malic acid in apple cider vinegar reduce the pain and stiffness. However, despite claims that ACV can help with RA, there's no proof it does.
Q. Are apples good for arthritis?
A. Apples are packed with vitamin C, fibre, polyphenols, and phytonutrients. These compounds reduce the risk of developing and help treat the symptoms of rheumatoid arthritis. Simply meaning, apples are good for arthritis.
Q. How do you stop rheumatoid arthritis inflammation?
A. There are various treatments used to reduce the inflammatory responses of arthritis, for example, nonsteroidal anti-inflammatory drugs, corticosteroid medications, healthy dietary choices, and other therapies. They help reduce inflammation, relieve pain, and prevent the progression of joint damage.
Q. What triggers rheumatoid arthritis flare-ups?
A. Consuming foods such as processed foods, meat products, alcohol, sugary products and beverages, refined grains, and dairy products can trigger the flare-ups in rheumatoid arthritis. In addition, overexertion, stress, poor sleep quality, and infection can set the symptoms associated with rheumatoid arthritis. These symptoms lead to swollen and stiff joints with persistent pain.
Q. What foods reverse rheumatoid arthritis?
A. Rheumatoid arthritis is an irreversible condition. There are no such foods that can reverse rheumatoid arthritis, but there are foods that do ease up the inflammation and manage arthritis. Foods such as dark leafy greens, nuts, green tea, fruits, vegetables, berries, garlic, onion, and fatty fish help relieve inflammation and joint pain in this autoimmune disorder. In addition, eating foods with a high concentration of antioxidants and anti-inflammatory properties with proper medications can manage rheumatoid arthritis.
Q. What time of day should you take turmeric?
A. Most people prefer taking turmeric in the morning with an empty stomach, but taking it in the morning and night before bed seems to be the trick to preventing and controlling inflammatory responses that lead to joint pain, swelling, and stiffness. In addition, taking turmeric at night soothes and relaxes the body, resulting in sound sleep.
Q. Can you take turmeric long-term?
A. Taking turmeric for a long term can cause acid reflux, diarrhoea, dizziness, headache, and upset stomach. In addition, increased intake of turmeric over a long time increases the risk of kidney stone formation due to increased oxalate levels. Long-term and high doses of turmeric can also pose the risk of ulcers.
Q. What is the best way to take turmeric for inflammation?
A. Turmeric is the best spice to relieve inflammation. There are many ways to consume turmeric: turmeric water, turmeric milk, adding turmeric in a smoothie or juice, eating turmeric in veggies, turmeric tea with a pinch of black pepper, and various other cooking methods. But the best way to take turmeric to reduce inflammation is by drinking turmeric water in the morning with a meal or on an empty stomach.
Q. How much turmeric should you take a day for arthritis?
A. There is a recommended amount of turmeric to relieve the pain associated with inflammatory conditions such as arthritis. It should be no more than 500 mg twice a day. However, please consult a physician before taking turmeric as it can interact with medications and interferes with their mechanism. Turmeric is known for its antioxidant and anti-inflammatory activities, but excess consumption of any food is toxic to the body. Therefore, the recommended amount is essential to prevent the high consumption of foods.
About Author