Younger sibling may lower child's risk of obesity
A new study has revealed that having a younger sibling may lower a child's risk of obesity. Read on to ensure the security of your child's health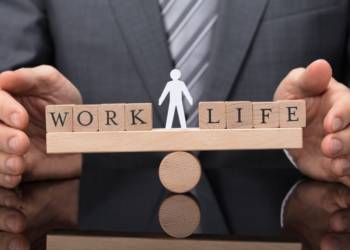 In the age of the one-child syndrome, new research shows that a younger sibling may be better for a child's health. A new study has revealed that having a younger sibling may lower a child's risk of obesity.
The study, led by Dr. Julie Lumeng of the University of Michigan, was published in the journal Pediatrics.
The longitudinal study, which tracked nearly 700 children across the United States, found that children who did not have a sibling by the time they were in first grade were more often overweight at that age as compared to children who gained a sibling between the ages of three and four.
The researchers said that previous research has already suggested that the structure of a family could influence weight. But theirs is the first study to link the birth and presence of a sibling in a child's life with a healthier body mass index trajectory for the first child.
The study shows that children's body mass index (BMI) changes with the birth of a younger sibling.
"The possibility that seems most compelling," said Dr. Lumeng, a pediatrician at C.S. Mott Hospital at University of Michigan, "is that if you have a younger sibling, you're more likely to run around."
For the study, the children were classified depending on the timing of their sibling's birth. The researchers assessed their BMI at 15, 24, 36 and 54 months, and then in the first grade.
The findings revealed that becoming a big brother or sister before the first grade lowered a child's risk of becoming obese. The research also linked the birth of a sibling specifically when the first child was between 2 and 4 years old with a healthier BMI by first grade.
Children who did not have a sibling were found to be three times more likely to be obese by the time they reached first grade.
However, the researchers have "very little information about how the birth of a sibling may shape obesity risk during childhood". They feel it is likely that parents might change feeding habits when another baby is born, and the changes may stick as a child's eating habits develop when s/he is around three.
Previous research has not been so kind to siblings.
A study published in the Journal of Epidemiology & Community Health last year stated that firstborn women are more likely to be overweight or obese as adults as compared to their younger sisters. Another revealed that infants are more likely to catch a whooping cough from their siblings than from their mothers. Yet another showed that firstborn children have higher IQs than their younger siblings.
But this new study seems to link siblings, active play, movement and healthy children.
Stating that childhood obesity rates continue to be a great cause for concern. Dr. Lumeng said: "If the birth of a sibling changes behaviors within a family in ways that protect against obesity, these may be patterns other families can try to create in their own homes. A better understanding of the potential connection between a sibling and weight may help health providers and families create new strategies for helping children grow up healthy."
About Author