Leptin therapy may be better than dieting for weight loss
Research shows that brain injections of leptin lead to effective long-term weight loss while maintaining bone mass. Find out how this will help you better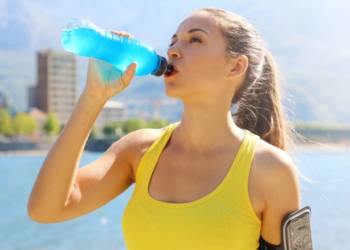 For a long time, dieting combined with exercise has been purported to be the most effective way to lose weight. But new research indicates that there could be another alternative: Brain injections of an appetite-suppressing gene, leptin.
A new study published in the Journal of Endocrinology details out how injecting a gene into the brain that codes for the hormone leptin may curb overeating, leading to long-term weight loss.
Leptin, a hormone secreted by adipose or fat cells, plays a role in regulating energy balance by curbing hunger. Also called the "satiety hormone", leptin sends signals to the brain that tell us when to stop eating.
The amount of leptin released depends on the amount of body fat a person has. The greater the body fat, the more leptin circulates in the blood.The obese often make more leptin than others, but it struggles to reach the brain, leading them to overeat. Injecting leptin into the body doesn't help because the hormone can't get to where it is needed. That's why the brain injections.
It may sound scary but the researchers, from University of Florida and Oregon State University, believe that leptin gene therapy may be more effective than dieting when it comes to long-term weight loss.
Dieting and exercise are the mainstays of people who want to lose weight, but research has shown that such strategies often fail to have prolonged success. Yo-yo cycles – repetitive weight loss and weight gain – also takes a toll on bone health. This raises the risk for osteoporosis, which is associated with decreased quality of life and increased mortality.
But this research seems to have set these fears at rest as leptin therapy causes effective long-term weight loss while maintaining bone mass.
Further research is needed to confirm whether leptin gene therapy is safe and effective for humans. But the researchers believe that it may be an encouraging strategy to tackle obesity. A strategy that does not have any negative implications for bone health. Just what the doctor ordered?
About Author