5 Myths About Exercise and the Elderly
No more exercise myths. Regular exercise can benefit older people. It protects from chronic disease, improves mood and lowers chances of injury.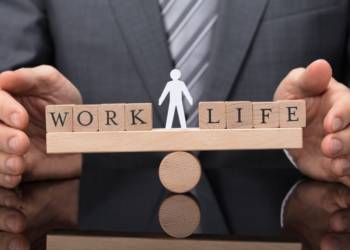 Growing old isn't easy. But growing older does not have to mean a decline in health; it's only a decline in our abilities to adapt to change, disease and injury.
The first day of October is celebrated every year as the International Day of Older Persons by raising awareness about issues affecting the elderly.
On this day, we bust five myths surrounding exercise and the elderly.
MYTH 1: EXERCISING DOES NOT HELP TO PREVENT DISEASES IN AN AGING ADULT
FACT: Research indicates that inactivity can cause seniors to lose their independence. It can lead to more illnesses, doctor visits, and use of medicine. Regular exercise helps control blood pressure, body weight and cholesterol levels, and cuts the risk for hardening of the arteries, heart attack and stroke. It conditions muscles, tendons, ligaments and bones to help fight osteoporosis, keep your body more limber and stabilise your joints, lowering the risk of everyday injury. It also improves digestion and is good for managing low-back pain, arthritis and diabetes. Recent research suggests an active lifestyle lowers the risk of some cancers. But perhaps the best reason for incorporating regular exercise into life is that you'll feel better. Exercise can ease depression, relieve stress and anxiety, enhance self-esteem, and improve your entire outlook.
MYTH 2: TOO OLD TO EXERCISE
FACT: Exercise builds strength, balance, and agility. Studies have shown that exercise can reduce the chances of a fall. Practising Tai Chi and yoga may be especially helpful for improving balance.
The loss of muscle mass (sarcopenia) with age in humans is well documented. A primary factor in sarcopenia is disuse of skeletal muscle, resulting in atrophy. A reduction in muscle strength is directly associated with loss of muscle mass. The consequences of sarcopenia can be extensive if your are inactive at this age; individuals are more susceptible to falls and fractures, impaired inability to regulate body temperature, slower in metabolism, possibly deficient in glucose regulation and may suffer an overall loss in the ability to perform everyday tasks. A gradual loss in muscle cross-sectional area is consistently found with advancing age. By age 50, about 10 percent of muscle area is gone. After 50 years of age, the rate of accelerates significantly. Muscle strength declines by approximately 15 percent per decade in the sixties and seventies and by about 30 percent thereafter.
MTYH 3: EXERCISE AT THIS AGE CAN LEAD TO SUDDEN HEART ATTACK
FACT: Being a couch potato is actually more dangerous than being physically active. This holds true for the risk ofheart diseaseand many other conditions. For improvements in cardiovascular fitness, the American College of Sports Medicine & CDC recommends aerobic activity per week:
2 hours and 30 minutes (150 minutes) of moderate intensity OR
1 hour and 15 minutes (75 minutes) of vigorous intensity OR
an equivalent combination of both moderate and vigorous intensity activity
This activity should be done in least 10-minute episodes and preferably spread through the week. It must be combined with muscle-strengthening activities at least 2 days per week. Try and include activities that promote balance at least 3 days per week.
The health benefits associated with exercise include favorable changes in lipid profile, blood pressure, and body composition. Older adults can improve their plasma lipoprotein-lipid profiles with exercise training similar to those observed in younger adults and may include modest increases in plasma HDL levels and reductions in LDL and plasma triglyceride levels. This results in more favourable HDL/LDL and light cholesterol/HDL ratios. Aerobic training reduces resting blood pressure in hypertensive young persons; this effect has been noticed in older hypertensive adults as well
MYTH 4: EXERCISE WILL LEAD TO JOINT PAIN AT THIS AGE

FACT: Studies show that exercising helps with arthritis pain. One study of people over age 60 with knee arthritis found that those who exercised more had less pain and better joint function. Many people with arthritis have a joint stiffness that makes daily tasks such as bathing and fixing meals difficult. Doing daily flexibility exercises for all upper (neck, shoulder, elbow, wrist and finger) and lower (low back, hip, knee, ankle, and toes) joints of the body helps maintain essential range of motion. Short exercise bouts are better tolerated than longer ones. Try breaking up the exercise into 15-minute sessions. Stretching exercises for arthritis can be safely performed every day, but strengthening exercises should be limited to 3 days a week, include knee-strengthening exercises.
MYTH 5: DISABLED ELDERS CANNOT EXERCISE
FACT: Chair-bound people face special challenges but can lift light weights, stretch, and do chair aerobics, chair yoga, and chair Tai Chi. This will help increase range of motion, improve muscle tone and flexibility and promote cardiovascular health.
Exercise doesn't have to mean going to the gym or strenuous movements. Anything that increases your level of activity counts.
About Author