He lost 8 kg and 10 inches in a year
Read how Pankaj Khatak dropped 10 inches and 8 kg in a year by following a diet and workout plan on HealthifyMe. Here is his weight loss story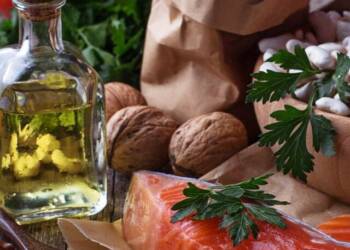 Pankaj Khatak
Weighs 77 kg today
Weighed 85 kg earlier
Lost 8 kg in a year
His story Khatak, a professor and resident of Hisar, began piling on the pounds after college when he began teaching. With just 1-2 lectures a day, he blames his weight gain on his sedentary job. He was recently married at the time, and as he puts it, "mentally a bit relaxed".
It was only after his first child was born that Pankaj realized he had a problem. "I couldn't move as fast or sit down on the floor to play with my kid," he says. Determined to get fit, he initially tried doing it on his own by joining a gym, yoga classes, etc but couldn't make a habit of it.
Finding HealthifyMe Struggling to stick to a routine, Pankaj turned to his new smartphone for a solution. While searching for a fitness app that would motivate him to exercise, he chanced upon HealthifyMe. He received a free consultation where HealthifyMe experts shared diet and exercise tips, and because he liked their advice, he opted for the paid service. That was in June last year.
Challenge # 1 Changing his diet
For Pankaj, figuring out a way to eat healthier was a big obstacle. With a young child to care for, it was hard for his wife to cook separately for him. Cutting down on ghee, roti and rice was another challenge.
The solution
Nutritionist Neha Jain convinced Pankaj of the importance of being self-sufficient and shared quick healthy snack recipes that he'd be able to manage himself. As meals could not be cooked separately for him, he was asked to cut down on the amount he ate.
Pankajgradually changed his diet. From a full serving of rice, he took it down to 3-4 tbsps. A vegetarian, he re-started eggs because it was a protein requirement. From 6 rotis three times a day, he began limiting it to two at lunch, switching to bran flakes with curd for breakfast. He learned how to prepare oats porridge. "Earlier, I would have sugar in my milk, tea and with curd. Now I have cut it out completely," Pankaj says. A banana and orange as a mid-morning snack and a cup of green tea with nuts are some small healthy mini-meals he has introduced. He even found a juice vendor near home to get his daily dose of green juice.
Challenge # 2 Finding time to exercise
Motivation is what Pankaj was lacking, and this is where HealthifyMe really came through. "The WhatsApp group helped me a lot as it encouraged me to maintain a regular routine. (Fitness expert) Roshini Gilbert asked me to start by walking at least 10 minutes daily, and gradually increase that to 20-25," he says.
The solution
Pankaj wasn't able to go to the gym daily, and was looking for a more practical exercise option.So Roshini gave him a cardio routine that he could do on a walking trail and home workouts he could follow via video links. He was sent progressive workouts every four weeks, to help him gradually progress to higher intensity workouts.
Pankaj also enjoyed the yoga sessions, regularly sendingexperts full workout videos so his form and posture could be corrected.
Rewards
A balanced diet and exercise plan saw Pankaj drop sizes, and he went from a size 42-44 inch waistline to 34-36 inches. "My friends have noticed my lean look and have been encouraged to get in shape," he says. The biggest benefit that HealthifyMe has brought to his life is a sense of discipline. "Even if I have 10-15 minutes only in a day, I will work out. It's become a habit," he says. Once unable to control his cravings formithai or sweets, for the last two months, he has not had any.
Pankaj would recommend the paid version of theHealthifyMe app to others. "It helps you inculcate the habit of a healthier lifestyle, and encourages you to stay on course," he concludes.
About Author