Join the HealthifyIndia Movement
HealthifyMe launches HealthifyIndia Movement in partnership with Godrej Nature's Basket, Manipal, Medanta, ACODE and TheHealthSite.com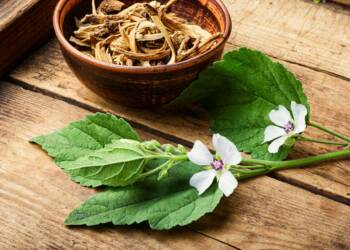 ~Industry initiative to lead a million Indians to a healthier lifestyle using technology~
Delhi, 30th April, 2015; HealthifyMe, the health & fitness app, in partnership with Godrej Nature's Basket, Manipal Hospitals, Medanta – The Medicity, Apollo Centre for Obesity, Diabetes and Endocrinology (ACODE) and TheHealthSite.com is poised to lead India on a journey to a healthier tomorrow with their HealthifyIndia (#SwasthBharat) campaign. The industry initiative signals an ambitious plan to move a million Indians to embrace a healthy lifestyle by year end and to scale that number up to a crore in next three years.
The partners are jointly offering approx Rs 100 Crores in products and services to the cause to anyone who takes the HealthifyIndia or Swasth Bharat pledge. To take the pledge anyone can go to HealthifyIndia.com or download the HealthifyMe app. Once you take the pledge, you get more than Rs. 1,000 worth of products and services from the industry partners to enable him/her achieve that pledge.
These benefits currently include: Rs 300 worth of calorie tracking software from HealthifyMe, vouchers for healthy foods (worth Rs 300) by Godrej Nature's Basket, vouchers for free health screenings and medical checkups by Manipal, Apollo ACODE and Medanta – The Medicity worth approx Rs 400 each and hundreds of articles on living a healthier fitter life by TheHealthSite.com – The No.1 Indian health site.
The Health Minister J P Nadda flagged of the event earlier this week and the campaign is now live.
These vouchers are delivered by the HealthifyMe app and HealthifyIndia.com website.
Health Minister J P Nadda, while taking the HealthifyIndia pledge, shares, "I am pleased to see the use of smartphone technology for innovative answers to lifestyle diseases. I wish HealthifyIndia all the very best."
Tushar Vashisht, Cofounder & CEO of HealthifyMe and the key architect behind the mission, "I am proud of the team we have here today as founding partners of HealthifyIndia – Six great corporations, united by a cause, inspired by a sense of purpose and an ambition to change India for the better. We are together starting with a benefit of Rs 1,000 but by year end, I am confident that we will increase that multifold with more partners joining the platform."
Mr Mohit Khattar, CEO & MD of Godrej Nature's Basket, shares, "We are pleased to partner with HealthifyMe and jointly working towards making India a healthier and fitter nation. Godrej Nature's Basket through its various initiatives and a wide assortment of Healthier Alternative products across its stores, has always believed in enabling a healthier lifestyle for its patrons. We are committed to promote the 'HealthifyIndia' initiative across our platforms and make this noble endeavour a success."
Dr Sudarshan Ballal, Medical Director & Chairman – Medical Advisory Board, Manipal Health Enterprises Pvt Ltd, adds, "Lifestyle diseases are on the rise and the burden of this (Non communicable disease) has overtaken the burden of infectious diseases (Communicable diseases). This is due to the fast and hectic routine where it becomes difficult to keep track of one's calorie intake and expenditure in the form of exercise. HealthifyMe not only helps in monitoring the calories but also infuses a culture of healthy way of life. Innovative technology has led to medical innovations that help people in modifying their lifestyle and food habits thus leading them to a longer productive and disease free life. This indeed is the future of medicine".
Dr Ambrish Mithal, Chairman – Medanta Division of Endocrinology, Medanta – The Medicity, Padma Bhushan 2015, shares, "Chronic lifestyle disorders like diabetes, obesity and heart diseases are affecting the younger generation, and are the biggest health challenges facing India. Management and prevention of chronic diseases, especially diabetes and obesity, require emphasis on patient participation. Tools like HealthifyMe not only guide patients on a continuous basis while interacting with healthcare teams but also improve adherence and compliance, which are the keys to success in management."
Dr. Subhash Kumar Wangnoo – M.D. (Medicine), D.M. (Endocrinology), F.R.C.P. (London), Senior Consultant Endocrinologist and Diabetologist at Apollo ACODE, shares, "Lifestyle related diseases like diabetes, hypertension, obesity are on the rise due to the increased caloric intake and lack of physical activity. Increasing number of patients being diagnosed with these problems are children, adolescents and young adults. In this era of information technology, the 'Swasth Bharat' campaign will go a long way to keep the people motivated, so as to bring about the desired changes in the lifestyle to prevent and manage these chronic illnesses."
Dr Reshma Nayak, Business Head & Editor of TheHealthSite.com India.com group of sites says, "At TheHealthSite.com, our main objective is to create health awareness amongst Indians. While we've managed to do that to a large extent and our numbers are a proof of that, taking awareness to action has been on our minds lately. And partnering with HealthifyMe for this campaign seemed the right thing to do"
About HealthifyMe:
HealthifyMe (HealthifyMe.com) is the world's first & largest Indian calorie tracker, which allows users to lose weight and keep track their food and exercise via their smartphone or computer. The app is free and currently available on both Android and iOS. As a part of HealthifyMe Premium, users get a chance to interact with a team of nutritionists, fitness experts and yoga instructors via the app. These experts craft a plan that is based on user needs and will work with the realities of their lifestyles. Using experts and technology, over 100,000 users have benefitted from HealthifyMe and met their goals – be it weight loss, eating healthy or staying fit. Today, HealthifyMe is also used in clinical settings such as Apollo and Medanta in Delhi and Manipal Hospital in Bangalore in conjunction with the Endocrinology, Cardiology and Preventive Health Centers.
About Godrej Nature's Basket:
Godrej Nature's Basket is a retail venture of the Godrej group and is today India's foremost retail destination for fine foods from across the World. Started in 2005 as a single fresh food store, it has today morphed into an omni channel gourmet retail chain with 33 premium stores strategically located at high street locations in Mumbai, New Delhi, Pune, Bangalore and Hyderabad and a growing presence in online and phone ordering channels. The Gourmet retail chain boasts of stocking the best international and domestic wines, cold cuts, meats, cheese, organic foods and a large variety of pastas, noodles, beverages, exotic and rare ingredients, meals, sauces, preserves and packaged food from around the world. Every item in the assortment is handpicked from the very best that Europe, Australia, Asia and the US have to offer. It caters to the refined needs of up-market urban consumers for irresistibly authentic world food and ingredients.
About Manipal Hospitals:
Manipal Health Enterprises Private Limited (MHEPL), a part of Manipal Education & Medical Group (MEMG), is a leading healthcare provider delivering quality healthcare in India. The group was established in 1942 by Dr. T.M.A. Pai and in addition to Manipal Hospitals, MEMG also has a significant education presence and runs institutions of various disciplines.
Operating as 'Manipal Hospitals', its network covers all levels of delivery from primary to quaternary care. Over the years, it has built a significant clinical and healthcare skill pool of doctors, nurses, paramedics and support staff. Dedicated to its core values of "Clinical Excellence, Patient Centricity and Ethical Practices", MHEPL delivers the highest standards of healthcare to its patients. MHEPL's hospital network annually services over two million patients from all parts of India and abroad.
With its flagship quaternary care facility located in Bangalore, India, 8 tertiary care, 7 secondary care and 2 primary care clinics spread across India and abroad, today Manipal Hospitals successfully operates and manages 5,200+ beds. Manipal Hospitals provides comprehensive curative and preventive care for a multitude of patients from across the globe. Manipal Hospitals is first in India to be awarded accreditation by the AAHRPP for ethical standards in clinical research activities. It is also NABL, NABH and ISO certified. Manipal Hospitals is also the most respected hospital company in India*and the most patient recommended hospital in India by consumer survey**
About Medanta – The Medicity:
Medanta – The Medicity is one of India's largest multi-super specialty institutes located in Gurgaon, a bustling town in the National Capital Region. Founded by eminent cardiac surgeon, Dr. Naresh Trehan, the institution has been envisioned with the aim of bringing to India the highest standards of medical care along with clinical research, education and training. It brings together an outstanding pool of doctors, scientists and clinical researchers to foster collaborative, multidisciplinary investigation, inspiring new ideas and discoveries; and translating scientific advances more swiftly into new ways of diagnosing and treating patients and preventing diseases. Medanta through its research integrates modern and traditional forms of medicine to provide accessible and affordable healthcare.
About Apollo Centre for Obesity, Diabetes and Endocrinology (ACODE), Indraprastha Apollo Hospitals:
Indraprastha Apollo Hospitals, India's first JCI accredited hospital, is a joint venture between the Government of Delhi and Apollo Hospitals Enterprise Limited. Commissioned in July 1996, it is the third super-specialty tertiary care hospital set up by the Apollo Hospitals Group. Apollo Hospitals Delhi has the leading programme in kidney and liver transplant in the country. ACODE (Apollo Centre for Obesity, Diabetes and Endocrinology) is a state of the art department dedicated to patients with obesity, diabetes, metabolic and endocrine disorders. It has been the Master Trainer Centre for Project HOPE to train diabetes educators. Apollo Hospitals Delhi is the only Apollo Hospital successfully running the DNB Superspeciality programme in Endocrinology for more than 8 years. ACODE has an independent podiatry clinic, with a dedicated podiatrist, and in house facilities for making customized insoles for the benefit of the patients. There are diabetes educators with expertise in insulin pump education and gestational diabetes. The diabetes educators at ACODE spend a lot of time and effort with the patients, to educate them about diet, lifestyle management, insulin administration, insulin pumps; and provide them with patient information booklets regarding diabetes, obesity, gestational diabetes, celiac disease, etc.
TheHealthSite.com – TheHealthSite.com, the most popular Indian health site in the country and globally, has more than 40 lakh people visiting the site every month. TheHealthSite.com (formerly health.india.com) was launched in January 2012 with the brief – 'Health and wellness from India, for India'. The site is available in 4 languages and can be accessed on mobiles as well. It boasts of more than 500 experts from the fields of medicine, fitness and beauty contributing to the site.
[symple_button url="https://healthifyme.onelink.me/2285251819?pid=Blog_Post&c=Sign_Up&af_dp=hmein%3A%2F%2Factivity%2FPlansv2Activity&af_web_dp=http%3A%2F%2Fhealthifyme.com%2Fhome&af_force_dp=true" color="red" size="medium" border_radius="3px" target="self" rel="" icon_left="" icon_right=""]Get fit with HealthifyMe. Sign up here[/symple_button]
About Author